The following people are very important to WP-ORG and our continued success.
---
MEGAN KLEIN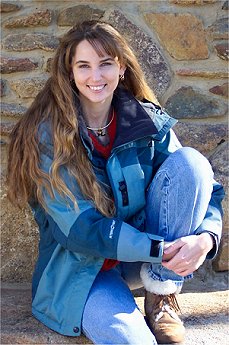 Although not an Advisor, Megan is one of two system engineers who work for WP-ORG.
Megan Klein came to WP-ORG via a circuitous route. Armed with an animal science degree from Cal Poly Pomona in California, she worked with Smithfield in NC for several years on their National Pig Development (NPD) swine farms, developing breeding stock for today's "lean generation" pork. Along the way she met up with 'ditus Bolanos, who noted her independent personality and interest in computer technology and asked her to think about joining him at WP-ORG. Essentially apprenticed to 'ditus over the next year, Megan learned a lot. Ditus then directed her to an internship program at Vignette. Through the first few months at Vignette, she continued to work with/for WP-ORG as a volunteer and helped to train Dian Welle. About 18 months into her tenure at VIGN, she was caught in a layoff, and 'ditus invited her to rejoin WP-ORG.
For the last 15 years she's been in charge of the nurturing and feeding the WP-ORG server farm which is housed in a state-of-the-art co-location facility in Austin, TX.
---
JIM GOLDSTINE '61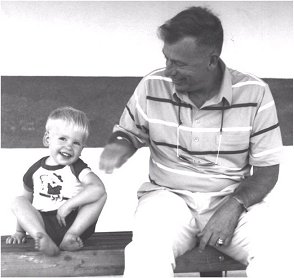 Jim Goldstine (shown with his Grandson, Sam, who has enlisted as an airborne infantryman) - is our tax accountant of the firm of Jackson Ashby Goldstine in Denver. They specialize in tax exempts. He responded to a net call for help we issued a number of years ago. Over the past three years, he has refined our financial operations to comply with all the latest IRS and legal formats that may be coming down soon. We have spent many hours late at night working on this. He creates the financial statement which is on our home page, along with the corporate 990 tan return, and the 990T which is the return we file for taxable income. Donations are not taxable.
We have never been able to convince Jim to accept payments, even when we budget for them. He works quietly in the dark.. no recognition, does very critical stuff for us.