Want This Page Wider?
Use the A+, A-, R, and <> or <-> buttons at the top right of this page to make the fonts bigger and smaller or switch between a fixed-width and fluid-width style to this web site.
Grads
Seventy-two years ago today, 156,000 Allied troops, 9,000 aircraft and nearly 5,000 ships launched the largest amphibious invasion in modern warfare.
To history buffs, it's known by many names, D-Day, the Invasion of Normandy or even Operation Overlord, the name Sir Winston Churchill, then prime minister of England, gave it in accordance with his intense interest in operation nomenclature.
Now, 72 years later, the world has changed, but the 50 mile stretch of coastline known as Normandy remains in solidarity in welcome to the troops, both the veterans and today's generation of Soldiers, who in their estimation, did not invade, but "liberated" Normandy.
"Invasion is an act of war, a liberation is an act of helping people to get rid of some kind of tyranny," Denis van den Brink, communications officer of the city of Carentan, France, said. "Actually both terms are correct. It was an invasion in a way that suddenly foreign armies swept through France. But it was a real liberation from the tyranny of fascism. "
What is it, where is it and how is it spread?
Zika is a mosquito-borne virus closely related to yellow fever, dengue, and West Nile viruses. A Zika virus outbreak was identified in Brazil in early 2015; since then, it has spread to more than twenty-five other countries in Central and South America and the Caribbean. The Centers for Disease Control and Prevention (CDC) issued a Level 2 Travel Alert (Practice Enhanced Precautions) for areas where Zika virus transmission is ongoing. This includes the recommendation that women who are pregnant, or trying to become pregnant, consider postponing travel to any area where Zika virus transmission is ongoing.
Prevention - what can I do to prevent catching it?
The best way to prevent diseases spread by mosquitoes is to avoid being bitten. There is currently no vaccine for Zika. Mosquitoes that spread Zika virus bite mostly during the daytime and prefer to bite people, and live indoors and outdoors near humans. The best prevention is to minimize standing water in items like buckets, bowls, animal dishes, flower pots and vases.
Soldiers from eight countries took to the airfield at Drawsko Pomorskie Training Area, Poland, June 6, for an opening ceremony marking the official start of Exercise Anakonda 16.
Anakonda 16 is a Polish-led exercise taking place in Poland, June 7-17. The exercise will include over 25,000 participants from more than 20 nations, supporting assurance and deterrence measures by demonstrating allied defense capabilities to deploy, mass and sustain combat power.
U.S. Army Col. Phil Brooks, commander of the 1st Armored Brigade Combat Team, 3rd Infantry Division, thanked his Polish hosts for inviting them to participate in the exercise while stressing Poland's importance in the collective defense of Europe.
"Poland continues to be a key ally for the United States, and the U.S. Army's participation in this exercise is just one example of our continued commitment to the government and people of Poland," said Brooks. "The fact that more than 20 countries are participating in this exercise demonstrates the value Poland brings to the NATO Alliance and our partners throughout Europe."
Deshauna Barber, a 26-year-old Army Reserve officer from the District of Columbia, won the Miss USA crown on Sunday night.
During the annual beauty pageant, which was held at the T-Mobile Arena in Las Vegas, Barber beat out 51 other women for the title. She will go on to compete in the Miss Universe contest later this year.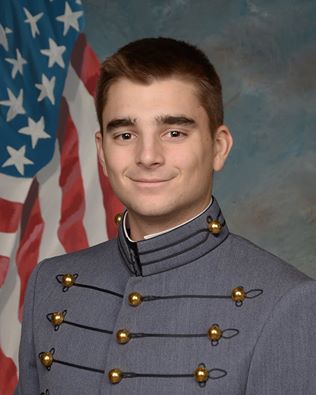 From the Superintendent of the United States Military Academy:
It is with great sadness I announce the death of Cadet Mitchell Alexander Winey, a member of the Class of 2018, B Company, First Regiment. His untimely death occurred at Fort Hood, Texas on June 2, 2016 while he was participating in Cadet Troop Leader Training.
The late Cadet Winey was born on May 5, 1995, in Valparaiso, Indiana and attended Chesterton High School in Chesterton, Indiana.
Throughout his time here at the U.S. Military Academy, Cadet Winey was enormously proud to be a cadet. Mitchell was an exemplary cadet in academics, as an Engineering Management major, during company athletics, and as a member of the Ski Patrol. He was clearly a rising leader in his class and a friend to everyone who knew him. He internalized the ideals and values of West Point and exemplified them in all that he set out to do. Duty, Honor, Country were his touchstones.
I wish to extend to his family the sincere and profound sympathy of the Corps of Cadets and all members of West Point. His death will be mourned by all who have known him.
Lieutenant General, US Army
WP-ORG has created a eulogy page for him.
<< Start
< Prev
1
2
3
4
5
6
7
8
9
10
Next >
End >>
Results 121 - 135 of 299