Greetings once again from Chicago! Hope all is well at your end of the Long Gray Line! If you weren't there, you missed a GREAT 40th Reunion. Fantastic weather, largest turn-out ever (more than 500), great camaraderie, and two especially touching ceremonies, one to dedicate the Arvin complex, the other our normal Memorial Service, but this time at the cemetery. Our collective hats are off to Bob Frank, his deputy Steve Ammon, and his great staff of volunteers (Dermody, Jim Ferguson, Gabel, Gill, Roger Griffin, Ray Hawkins, Hopkins, Jannarone, Gordon Larson, Moseley, Oehrlein, MK Salomone, Thomasson, Wollen, and Zais). Great job, guys and another set of kudos to their ladies, many of whom, like Mary Frank and Karen Ferguson, manned the check in and other key activities!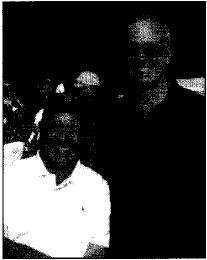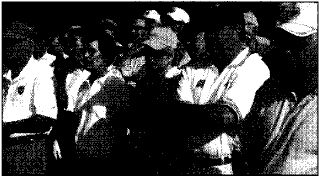 We had some great moments as a class and as individuals. We discovered who the real "Love Bug" was, who organized the work for the first 500th Night and that "Our Last Man Standing" was not an "Air Force vet" (as in veterinarian) after all. But most of all, many of us got to know more about classmates whom we may have not known that well, an interesting and rewarding activity that was first observed at the mini reunion in Santa Fe.
Thursday morning found 74 teeing off for what turned out to be more like "combat golf' on a West Point course that had 12 greens that had been severely damaged by the application of the wrong fertilizer. A five wood was the club of choice for putting! Fred Grates and Bill Sherill joined Dave & Rosie Kuhn, Abraham, Kay Dermody, and Hawkins as well as Harter, Frank, and Zais as they listened to Harry Dermody give us our marching orders. We also learned that Bob Selkis has turned into a serious golfer in retirement in Connecticut while Gordon Larson, a good Unitarian gentile from Minnesota, sang his way through USMA on the Jewish Choir as well as being the cantor for the Jewish cadet services. Jay Stewart is still going strong with P&G after 35 years. He & Carol have a place in Florida near Cape Canaveral where she avoids the cold Cincinnati winters. The "scramble" was won by Forrest, Kulbacki, Harman, and Campbell. A great cookout followed.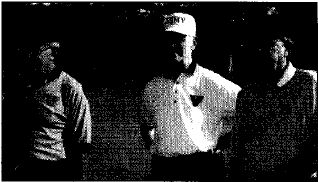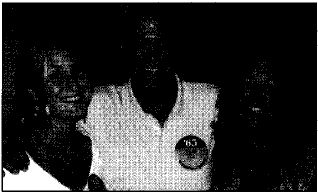 That night saw the first get-together over cocktails and a buffet at the Thayer. Ed & Susan Abesamis came again from the Philippines and were joined by Gordon & Henriatta Long and Cam & Deborah McConnell. Many classmates had attended the memorial service earlier in the day for Cam's father at the cemetery. Dave Vann reported that his daughter was expecting her SECOND set of twins. Bob & Diane Doughty reported that their rock-star son Mike was back in business with a new band. The Doughtys spend a lot of time in their condo on the bay at Virginia Beach across from the old Duck Inn.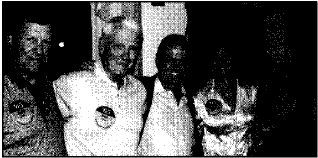 One photo shows another long distance traveler, our own Ron Floto, in from Hong Kong with Nancy. They are surrounded by Cathy Coll, on Ron's left, and Jack Lowe and Don Appler on his right. The good news that night came from Appler as well as Roger Frydrychowski, Jon King, and Tim Thames, all of whom looked great and reported doing well after their surgeries. Roger, by the way, is still proud of doing all the "grunt" work to make the very first USMA 500th Night a great success. The Floros expect to return to CONUS in 2007 but not to retire!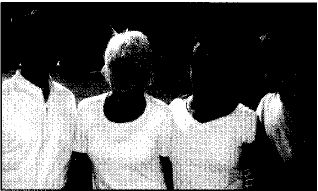 We were blessed to have widows and family members of ten deceased classmates in attendance for the weekend, most because of a lot of unselfish work of several classmates. Another photo shows one of these guys, Jim Stephenson, who worked tirelessly to locate Ruth Berdan, Bob's widow. Jim, on the right, is joined by the Christmans, Kulbackis, McCloskeys and his Janis. Ruth and her two adult daughters, Kristin (a lawyer for Google) and Michelle (a budding corporate sales person), came from California and Colorado and had a great time, in part because so many of Bob's classmate/friends made a point of talking to them about Bob. Imagine their surprise as they cruised by Cullem Hall and heard the story of how young Bobbie learned to dance! The Berdan ladies are seen in a photo talking to Ric Shinseki on the boat beneath that same great dance hall.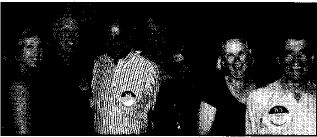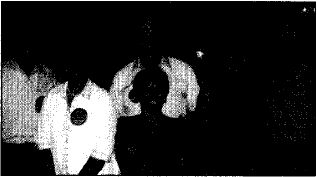 Friday morning started off in Ike Hall where we had our quint-annual Class Business Meeting, the main purpose of which is to review the finances of the class accounts and to elect new officers. The detailed minutes of the meeting can be seen on the class website. Bottom line is that we have paid about $1,030,000 for the Thayer Walk and Class Forum, another $982,000 for the Arvin complex entrance and have a potential balance of about $500,000 (although that could change based on outstanding bills). Clair Gill was elected our new president and Bob Harter will be a new VP. Dermody, Sanchez, Wollen, and Coll were re-elected. All of the widows and family members were introduced either at the Business Meeting or at the lunch that followed, depending on their arrival times. Speaking of the lunch, it is hard to complain too much about Mess Hall chow when you have a spectacular view of the Hudson upriver from the Ike Hall balcony.
Due to space limitations herein, we will have to cover the remainder of the Reunion, including the Arvin dedication, Hudson River cruise, Friday dinner (by cadet company), Saturday Memorial Service, and evening barbecue on the patio behind the Thayer, in our next "Class Notes." I almost forgot-who is the "Love Bug" man, you ask? Our own Tom Carll, seen here with Susan and daughter Stephanie, in a confidential aside to your scribe, one that she may not soon forget.