Greetings, once again, from Chicago! Hope all is well at your end. In case you are beginning to wonder whether we are getting older or just getting better, consider this. Last week, Cathy and I, along with several classmates, attended the welcoming ceremony for the Bicentennial Class of '02. The parade was "taken" by a spritely old chap from the Class of '20 who was celebrating his 100th birthday. Assuming we were the cadets being welcomed into the Long Gray Line at our Acceptance Parade, that spritely old chap would have predated by a third of a century two fellows who were at our graduation--Ike and Bradley! Oh well, just a thought!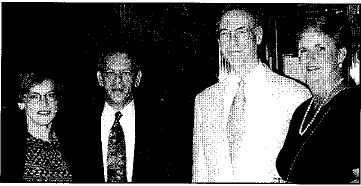 Eighty-one classes (1920 to 2001) had a representative (ours was president Joe Anderson) form the Long Gray Line on the Plain and were individually greeted by a Plebe from each of the 32 cadet companies. Really neat. Dan then went down the line to greet each class rep on behalf of the institution. As you can see in the photo, also attending the weekend festivities were Jack Jannarone and his mom Audrey, Chuck Moseley, Donna & Joe Anderson, Mary Kay & John Salomone, and Carol & Woody Epperson (not sure who the cadet is). Others attending but not pictures included: Jerry Ledzinski, Harry Dermody. John Longhouser, Ross Wollen, Tom & (the recently retired) Tosh Barron, Joe Sanchez and, of course, Dan & Susan Christman. All in all, it was a very effective and moving weekend, starting off with an AOG Leader's Conference for Society and Class leaders, followed by our own Class Executive Committee meeting and then the Acceptance Parade and Bicentennial Plaque unveiling.

The Class Executive Committee met and reviewed the Longhouser update on the Class memorial (going along very well), the Dermody fundraising effort (on track with commitments but some payments lacking), and graciously accepted the major five figure gift commitment announced by Jerry Ledzinski at the meeting. The committee also discussed ways to have written our missing memorial articles written (12 of 44 are unwritten). The missing Obits are listed below along with the name of the person(s) who had volunteered at one time (name followed by a ?) or by the name of the Executive Committee member(Barron, Coll, Moseley, Sanchez or Wollen) charged with finding an author(s)--Berdan (Barron), Echols (Mogan?/Coll), Gardner (Moseley), Kukea (Barron), Lee (unassigned), MacArthur (unassigned), McMillan (Doughty?), Maimone (Wollen), Metzner (unassigned), Bill Mitchell (Sanchez), Momcilovich (Wollen), Pullen (Julio DeSantis?/Sanchez), Guy Riley (Fricke & Livic?/Sanchez), Wetherill (O'Donnell?) and Woodard (unassigned). Guys, you have heard it from me before-this is really an embarrassment to our Class and needs to be remedied. If you have previously volunteered or would like to now, please contact me or the Executive Committee member shown above. There are a simple set of rules and guidelines published by the AOG for memorial articles. Our goal is to have 100% completed by our 35th, which is a mere 24 months away! PLEASE HELP US! One final thought that could really help the AOG, ASSEMBLY and our Class. The next time you sit down at your PC or Mac, try composing your own "final resume" (love that term) and send it to Carol Malone at the AOG. She will keep it on file and provide it as a guideline to whomever steps forward to write your memorial article.
One last bit of Executive Committee news. The terrific new 81-page Class Roster, complete with color pictures of our remaining GO's and a very detailed Class History was mailed to 550 of you on our list (classmates, ex-classmates, widows/next of kin, etc.) in early August. If you DID NOT receive your (free) copy or want to purchase another copy ($15), send info to me ASAP. We also had printed and bound 50 copies of just the 13-page History and would like to send one to any one close to the Class (former TACs, Instructors, Supes, Comms, etc.). Send your recommendations (with their addresses, if available) to me and I will send the history out with a class cover letter. If you prefer, I will send the history to you to be sent on. Copies are being sent to the Library, Archives and AOG.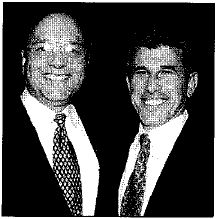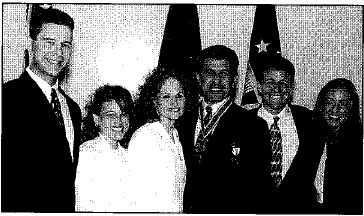 You know, what with all the senior GO's we have, we sometimes forget that we have some very high ranking DoD civilians also, like Ray Pollard (O-8 equivalent at Aberdeen PG). Dr. Bob Wolff just retired as an O-8 equivalent (I believe) from the USAF where he was Director, Plans and Integration. Great photos of his family including Bob's daughter Dina and fiance Hayden Gifford, Phyllis and Bob, Bob's son Allen and his new bride Rachel, who just opened a new restaurant in Bethesda called BD's Mongolian Barbeque. Other photos show the Wolff's with Ranger buddy Ken and Izumi Yoshitani, Larry & Jean Bennett, Bob & Mary Frank, and our own vintner extraordinaire Ralph Locurcio with Bob. The final Wolff retirement party photo shows Strength and Drive members: Gill, Skidmore, Concannon, Kulbacki and Bennett, standing behind Nichols, Chase, Bob and Guenther. A great time was had by all in DC last July! And thanks Bob for the great service to your Country as evidenced by your receipt of the Outstanding Civilian Career Service Award and the Silver Order of the de Fleury Medal! Bob is now off, after these 33 years of service, to learn the game of golf (good luck), to organize a third of a century of "stuff" into historical files (good luck) and to start a new career with an international engineering firm (good luck again).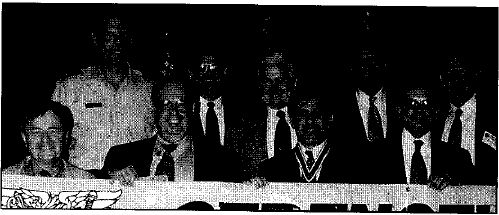 In our new Roster, we list 35 classmates as "missing" since neither we nor the AOG have current addresses. So far, we have located a few as a result of your feedback. Bob Axley called with a number for our old roommate (the "ABC boys" Axley, Butterfield and Coll). Ron Butterfield is in Redmond, WA, in the high tech sales and management field. His two children (youngest 23) are both in Massachusetts--wonder if any are still playing hockey? Johnny Wells (aka Walter J.) reports that he is NOT missing and now lives comfortably in Chesterfield, MO. We have asked Chuck McCloskey to help track down missing classmates, especially widows and next of kin. Did you know that there is a web site for USMA veterinarians? Of the 25, we have two--Bob Frey in Bozeman, MT, and Leo Konermann in Dallas. Amazing! Sorry for the mix-up in the May/June column, where somehow Joe Barkley's last name was transposed to that of his wife Diane Huxley.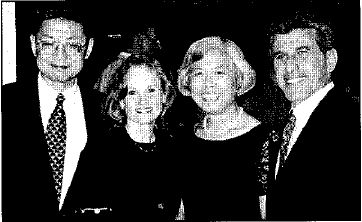 Other news comes from Dennis Brewer who lives with wife Edna in San Jose. In case you "ever find the way," stop in. Their daughter has been married for seven years and lives with hubby and two children. Dennis retired in 1985 and went to work for FMC, now United Defense LP and has, so far, survived all of the downsizings. Edna has been a breast cancer survivor for six years, which they both attribute to prayer, good medicine and good friends. Amen to that, brother! He is also an associate pastor at their church in San Jose and belongs to the Silicon Valley WPS. His email address in Roster should read in part "udip.com" not "fmc.com." Don Parrish offers to coordinate a Class golf outing at Greenlefe near Orlando (along with '63, '64 and '66 if anyone is interested. Contact Don at "Don.J.Parrish@imco.com" Jerry Madden reports from Richardson, TX that he got out in 1971 and worked for TI for about 11 years and then Teledyne Geotech until 1991. He was elected to the Texas Legislature in 1992 and has been there ever since. All three children are grown and out of the house, so that he and Barbara have the home all to themselves.
That's about it for now. Please keep those letters and photos coming and do give some thought to helping out with the memorial articles! Strength and Drive!