Greetings once again from Chicago! In McLean, Manny Maimone continues to battle Lou Gehrig's disease and is now doing most of his communicating via e-mail . You will be surprised at Manny's responses to your e-mails, so try him out if for no other reason than to say hello and hear someone who is more positive than most of people whom we meet every day! Manny reports that he has 3 granddaughters, plus a grandson who was just born in Milwaukee to his daughter and her husband. He hopes to be around for his 5th grandchild due in January. He is also very thankful for all of the help provided by classmates-e.g.,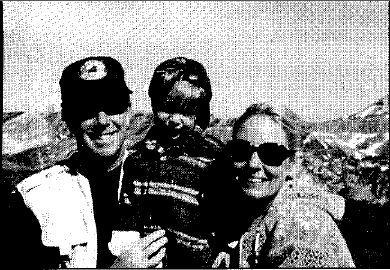 Ed Knauf spending a day at Radio Shack to provide Manny with gadgets that have helped him be better understood verbally with less strain; John Howell helping around the house and bringing Carol Richards along to brighten Manny's days; and also for visits and calls from Jim Harmon, Mark Sheridan, and Jim Tomaswick!
John Pickler, according to the latest Army magazine has been promoted to three stars and is now the Forces Command C/S in Atlanta, working for Dave Bramlett. John & Karen I'm sure will miss the beauty of their last assignment at Ft. Carson, but onward and upward.
I had a delightful lunch with Steve Ellenbogen here in Chicago in August. Steve has taken a relatively small, Chicago family-owned real estate company and built it into a $1 billion powerhouse. The photo shows him & Cathy with 3-year-old Jake at Jackson Hole this past summer.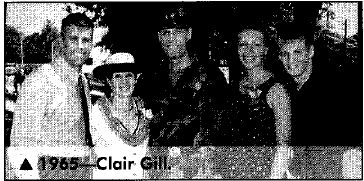 Steve Burrell is now in Beaconsfield, England, and can be reached at . They will keep their current U.S. mailing address. The photo of the Clair Gill family shows that the acorn does not, in fact, fall too far from the tree! As previously reported, Clair heads up the financial management office at DA and lives at Ft. Belvoir.
A thought for some of you erstwhile recalcitrants to ponder: I like hearing from you even if you are just contacting me "after all these years," to track down someone's address, but how about expanding your effort by about 2-3 minutes and providing a brief update. If you think about it, most of the work is done when you either sign on to the Internet or dial my phone; just follow up with an update on where you are, what you have been doing, family, etc. I'll do the rest!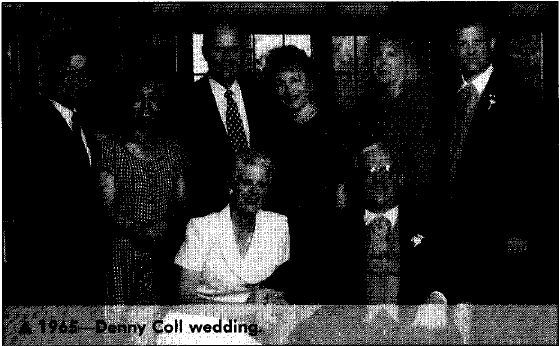 Tom Hennebry wrote from MIT looking for Tommy Carll's address which used to be in Tacoma, but he has apparently moved. Tommy, me boy, let us hear from ye! Ron Williams wrote that after a few months of retirement from a small engineering company he decided to go back to law school at Northern Illinois in nearby DeKalb, courtesy of the G.I. Bill! Ron reports that his older boy is USMA '98 and on the brigade staff. He will be a ground pounder after graduation. His other son is a sophomore soccer player at Northwestern, also here in Chicago. Ron hopes to join us for Founder's Day here in Chicago when we will have Dan & Susan Christman as our guests.
As previously reported, your scribe was married over Labor Day weekend in Chicago to the lovely Catherine Schulze (Clarke College '72). It was a very nice, old-fashioned ceremony attended by Jack & Annette Lowe (who now live in Germany), Jack & Maria Cooley, as well as Ken & Izumi Yoshitani. Kenny just merged his engineering firm with another similar firm to provide mechanical and engineering design for their clients.
Dr. Ed Dye (DDS) retired from his dental practice in Memphis and moved to the Smokey Mountains of east Tennessee (Townsend) where he does a lot of fishing! Both sons received their masters, one from Duke and one from Ole Miss!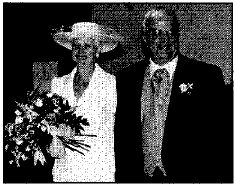 I received some news from Dick Cato '64 that Jim Woodard is not doing well in Fairfax, VA, where he & Joyce live. Jim has had to resign his job because of the illness. If any of you are in the area, please call them or call me for their address and number to see if we can do anything! And finally, Billy Mitchell passed away in mid-October after a long battle with cancer. The wake in Manassas and subsequent burial at Arlington were attended by several classmates, all coordinated by Bob Harter and others. Billy was commissioned in the Infantry, earning two Silver Stars in RVN before transferring to the USAF and assignments in Europe as a fighter pilot. He retired as a colonel. The class sent flowers and a letter of condolence to his widow Sakina.
Well, folks, that's about it for now. I can only generate news if you'll send it to me.
--Denny Coll