More on the 30th! As I mentioned in the last article, we were indeed blessed to have so many widows and children of our fallen comrades. The first picture shows Jennifer, Chuck and Judy Hemmingway on the balcony at Ike Hall. Also on the Ike Hall deck were Leslie Hays Campbell (right) with husband George and daughter Lauren. At the game in our section is Pat Riley surrounded by his mother Suzanne Reta and friend Nancy Mautner. Judging by my discussions with Judy Hemmingway, they all had a great time and were very honored to be included in the Reunion. Our hats are off to Chuck McCloskey and others who got them all here!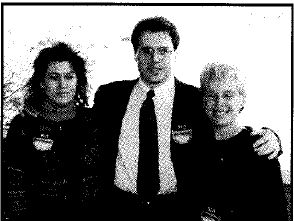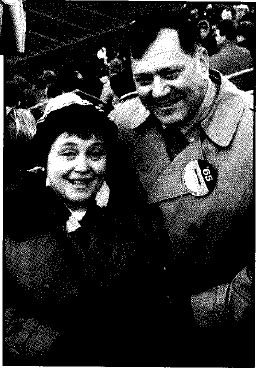 Other pix from the Reunion show Stash Genega with Barbara at the game; the Family Walter also at the game; Oley Koropey and Dick Williams; Tad Ono, Tom Genetti and friends on their way to the Memorial Ceremony; Jim Scheiner discussing GM stock issues with Art Hester; Frank and Sandy O'Brien; Hank and Ann Sterbenz; and Ray and Peggy Pollard.
Bill Triick wrote a follow-up letter urging all of us to encourage the powers that be to choose Dan Chrisman as the next Supe. No word as of this writing. Bill is shown with Tony and Calla Clay and Ray Paske at the reunion. I'll have more Reunion pix in the next article, since I am limited to the number in each article.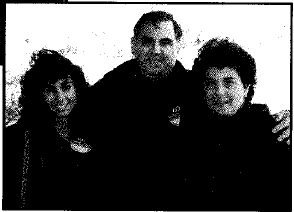 Thanx to all of you who continue to contribute $65 (and more) each year to our Alma Mater. Recent donations (to include corporate matching gifts) came from Wheeler, Seaworth, Isakson, Chase, Kleinmaier, Genega, Barwis, Hurley, Steinwald, Kolezar, Westpheling, Teeters, Bob Brown, Ruggles, Tredennick, Briggs, Kuzman, Lounghouser, Parrish, Bliss, Eichelberger, deJonckheere, Kuhn, Singelyn, Layer, Fergusson, Kelly, Nenninger, Huston and Abesamis, to name a few. $65 a year times 100-200 classmates really starts to add up after a while!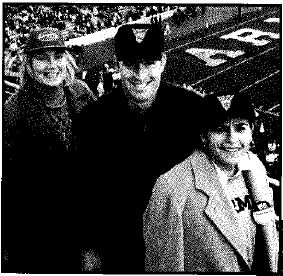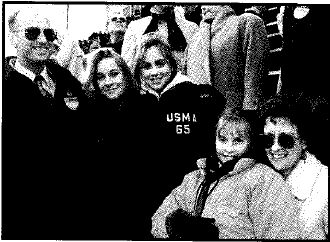 Although we didn't see father or son at the Reunion, Firstie Justin Ledzinski and his doubles partner reached the finals of the Patriot League championships before losing to Navy. Interesting article in the Wall Street Journal about Chemed's battle with Roto-Rooter to take control. I wonder if our Bill Griffin was in the fray? Darlene Hopkins and I had a nice chat-Dave got out in 1976 and they live in the desert in Richland, WA. Dave is involved with nuclear waste disposal for Westinghouse. Their son Mark was married in June 1995 and works for EDS in Harrisburg, PA. Their daughter is 13 and is a "great kid" according to mom. In 1994, they visited Kent and Sherry Brown, who have retired to Boise, ID.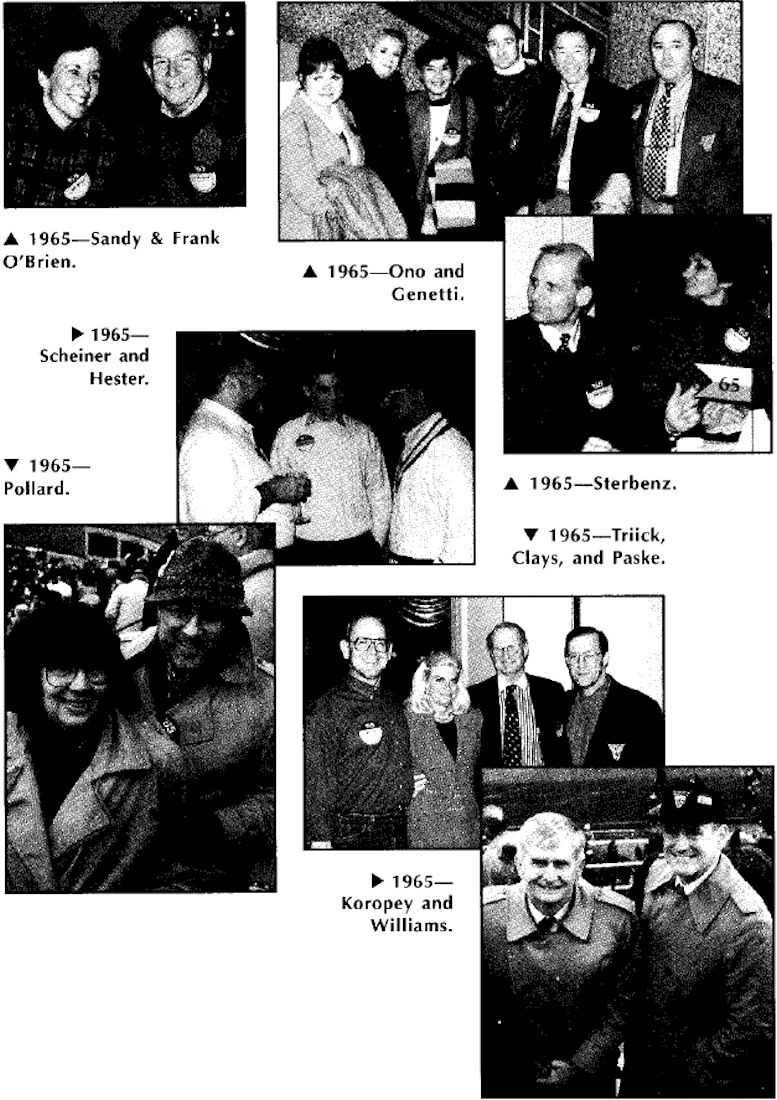 And finally, on a very sad note, our good friend and honorary classmate Max Thurman passed away in December after a long battle with leukemia. This Scribe will never forget driving Max from Ft. Sheridan to Evanston one night in 1991-92 and asking Max how he overcame the cancer the first time, just after returning from Panama and capturing Noriega. It was an amazing story. Max went to Walter Reed feeling very tired following Panama. They ran him through a battery of tests. The next day, three two-stars entered the room, the chief of surgery, the hospital chief and the chaplain. They had bad news, they told Max. He had an acute form of leukemia for which there was no cure. His days were numbered. He should get his house in order.
Max leaned up in the bed and dressed down the three generals! He was not about to just roll over and die because these guys said he had to, especially after fighting enemies near and far for the last 30 some years. The former Army Vice Chief "ordered" them to find a treatment or other method, or he would! Within days, Max was at Johns Hopkins undergoing a radically new treatment for his illness. It took a while, but Max was up and about within 6 months, as evidenced by this visit to Chicago with a dinner at Ft. Sheridan and then on to Evanston where he would join the president's committee on women in the Armed Forces. Quite a guy! We will miss him. We have sent our Class' sympathies to his brother, LTG Roy Thurman at 4013 Ellicott St., Alexandria, VA. 22304.