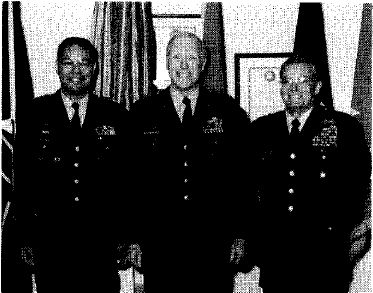 Greetings once again from Chicago. Snow, sleet and more snow--what more could anyone ask for in Feb from Chicago?? I had intended to make this issue a complete update on our brethern with stars on their uniforms, but unfortunately, I could not find them all.
In order of rank, Dan and Susan Christman are in Brussels where Dan has been the US Mil Rep to NATO since last July, after being promoted to LTG by Colin Powell. Youngest daughter Catherine really enjoys traveling Europe with Mom while dad is working. Their oldest daughter Carin will graduate (with Heather Golden) from Princeton in June. Dan has been in touch with Frank Hennessey in Heidelberg, where he is the DCS for Resource Mgt at USAREUR.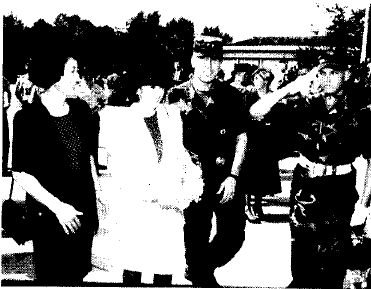 On the operations front, we are right in the thick of it. Joe and Lynne DeFrancisco went to Korea last August (from the 24th Div), where Joe got his second star and is now the J-3, trying to figure out what to do if ole Kim baby makes a move! Daughter Laura just received a two-year salaried internship with the government in public affairs and son Eric was promoted to O-3 while deployed with the 10th Mtn Div in Somalia. John Pickler received his 2d star and is now the G-3 at Forces Command in Atlanta, where he arrived in late 1993 after a few years at Task Force 6 fighting the drug wars. He, Karen and youngest son Jeff like it, although John travels a lot. Congrats to our new two stars!!!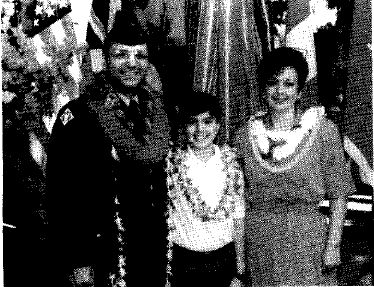 New class award for "Most Aloha-Grams to Scribe in One Week" goes to our peripatetic "Rebuilder of Kuwait," Ralph Locurcio, now a one star who criss-crosses the Pacific as the head Engineer. Loco sent a most interesting summary of his career which could be beneficial to our sons and daughters who are serving their Country. After almost getting out as an O-3, he decided to stay in but to seek assignments that he (as opposed to some policy wonk in Assignments) wanted to do. Because he liked what he was doing, he was always willing to put in the extra hours to make it work! He went to Europe, met and married Ingrid, then RVN where he had a command at Bien Hoa, followed by Notre Dame ROTC (tough job, someone had to do it), then DC followed by Baltimore, all Engineering assignments. After CGSC, they returned to Europe for 5 years after which he joined 6 other classmates running Engineer Districts (Genega, Ono, Pylant, Scholl, Brown and McCloskey--God save the rivers and dams!)
But his most significant achievements, judged by this author, is what followed thereon. He was selected to lead a team of 150 people into Kuwait and rebuild the infrastructure immediately after our troops withdrew. And rebuild he did, using about $.5 Bil of Kuwait funds. But he was not done. Upon arrival in HA, a hurricane destroyed one of the islands and he was tasked to rebuild it, in coordination with Stan Genega in DC who was also coordinating the Hurricane Andrew recovery. As if that wasn't enough, Loco was then sent to the Phillipines to help with the Mt. Pinatubo eruption! As he says, "...this is an exciting business...and, I love it!" Loco also reports that Claire Gill is now at Forces Command.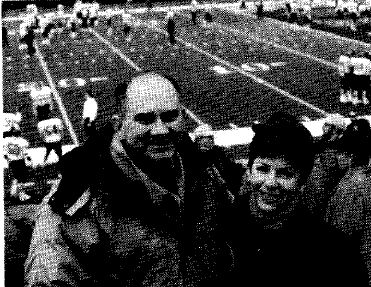 Other one stars include Wes Taylor, who has been in the Office of the ASD for Special Ops since May 1991, where he is very much involved in the "environment short of war" debates and expects to move on this summer. Daughter Kathleen works on the Hill for Newt Gingrich, but since she is also an Army Reservist, she deployed as a platoon leader in Desert Storm. Son Clint was commissioned by Wes out of North Georgia Coll in the QM and is now seeing if he can be one of the 17% that gets thru Ranger school on the first try. Good luck Clint and congrats Wes and Linda.
Ever wonder who is modernizing the Army's ground combat fleet, both present and future? Wonder no more--John Longhouser has it firmly in hand in Warren, MI where he is serving as the one star in charge. He will probably stay there until he retires. He and Karen reside at Selfridge AFB and report that their daughter Kim is married and lives in Asheville, NC with her husband, one son and one on the way. Other daughter Tammy is single and lives in Alexandria, VA.
1965: Jack Lowe, Tom Abraham, Stan Genega, Jim Wood, Steve Ammon and Bob Wolff-Genega promotion




1965: Fergusson and Zais, Army-Navy 93

1965: Sue Goodfellow, Cadet Sarah Ross, Rowe, Cadet Shannon Coll and Sanchez




1965: McCloskeys and sons, Army-Navy 93
Since I am running out of space and I haven't heard from these guys yet, I'll just give a brief update on who remains. Dick Tragemann got his second star in 1992 and was last seen at Ft. Leavenworth. John Thompson also was promoted to O-8 and was last seen as the ADC of the 5th Inf at Ft. Polk, and Stan Genega is now the two star Engineer in charge of the South Atlantic. No word on: Benton, Bliss, Mullen and Shinseki. Any others?? Our congrats to all of our general officers.
I have also included a few more A/N pix, including Fergusson and Zais', the McCloskey's and finally Sanchez, Rowe a several cute female cadets