Greetings once again from Chicago. Please note the new mailing address and tel number. Slim pickins this time, guys, so please send me some current info.
Jack Lowe rep that Emory Pylant ret and is now a project mgr for MW Kellogg, a big construction mgr. Not sure where, however. Annette Lowe has decided to go back to sch to become a teacher. Never too late.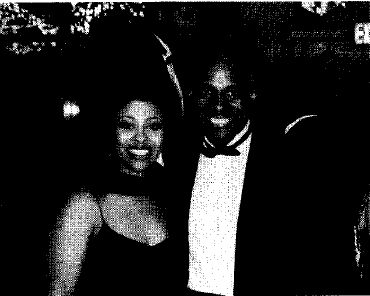 I saw Paul Schultz in NYC in Mar, where we were both attending a presentation by the Special Opns guys. He is now with Strategic Alt Systems in New Canaan, CT. Lou Csoka is still in the performance enhancement business but is apparently going to take a job in NYC when he gets out. Speaking of the WooPoo guys, Jim McEliece has decided to stay as the Dep Dean for a while. He rep that his succesor will be a civ, due to the recently enacted law.
Joe Anderson called and rep that, yes, the G-2 was correct that he had married Donna (from CA) in Aug 91 and that they were living in a Detroit suburb. Joe left GM and was hired by the Wasserstein Pirella guys to run CEMSI, a co in Southfield, MI that makes bumpers for the car industry. They do about $127 mil and Joe loves it. Joe, just remember my admonitions about Wall Street (you're only as good as your last deal, etc).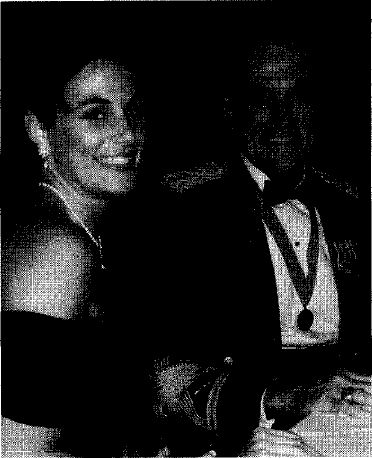 John Mogan retired in Feb 93 from his job as the sr advisor to the CG of the 125th ARCOM at a grand ole dinner held at the Opryland Hotel. Toasts and roasts were appropriately offered by a staunch contingent of classmates, to include Sonny Ray (Nashville), Joe & Nancy Sanchez (Phila), Mike & Chris Deems (Houston; he was John's roommate for 3 yrs), Jon & Susan Thompson (Memphis) and Jim & Debbie Tully (Nashville). John's old Tac (BG Wendell Gilbert '53) and Beast pltn ldr (Tom Simcox '62), as well as sister Michy (married to Scull '69) also got in a few licks.
The above pic of John and his daughter Tara shows that he has aged gracefully. Also helping John celebrate was wife Pat, whom he married 4 yrs ago after a 30-year separation (they went to grade school together in Nashville).
Ray Woodruff must have heard my pleas for more poop, because he sent the attached pic of his wedding in Feb 93 to the very lovely Kathy Schlinkmann. In attendance were Mike & Joy Stanko, Bob Bedell, Bob & Michelle Axley and Art Hester. The obvious question is: How did an old soldier like Ray find such a nice young lady like Kathy???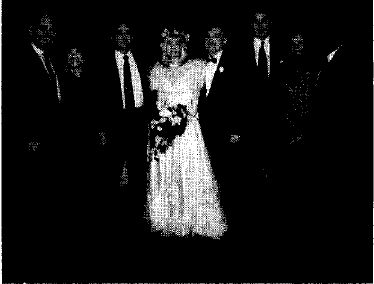 The new two-star list came out in Apr and we added two more: Joe deFrancisco and Rick Shinseki, both now ADC's. Our congrats to the new MG 's, as well as to Lynn and Patty. Bob Jones and son were spotted at USMA--looking it over for '97?
And finally, I enclose some pix from the Army-Navy game that we could not fit in last time. The first pic shows Bob Scully, Skip O'Donnell and Ken Yoshitani. The other pic is of Bill Hecker, and Chuck & Ann Boohar (with unknown person behind them in pic).
| | |
| --- | --- |
| 1965: Bob Scully, Skip O'Donnell and Ken Yoshitani | 1965: Bill Hecker and Chuck & Ann Boohar |
That's it for now. Please write and send pix.