Greetings once again from Chicago! Our thoughts and prayers are for all of our classmates, sons and daughters who may be serving our country in the Persian Gulf. Please note that we have a new mailing address here in Chicago: 343 S Dearborn. Suite 200. Chicago, IL 60604. Now for the news of our Class.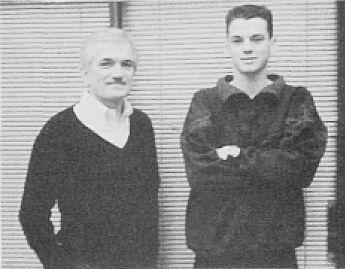 I had a great conversation with Ken Slutzky, who is still in Atl working for Allied Sec. Ken's daughter is married and just had their first grandchild. Their son is at U of CA in Athens where- he is a math major. Ken rep that Steve Morrissey has left his real estate firm and is now on his own. Roy Garms wrote from Bangkok, where he was on business and doing a little Christmas shopping. Ray Woodruff is with Ryland Homes in Dallas where he is the VP Oper for TX. His son Greg, shown in the pic, is a Navy Seal and has just finished his adv tng.
Our former classmate Phil Wherry rep that he & Cookie were blessed with daughter Chandler last St Patrick's Day. The Wherrys are still here in Chicago. Chuck Moseley rep that everything is well with Cathy & himself. They have been doing a lot of traveling since their son Chip departed for UNC. Ed Armstrong wrote from Springfield, VA for the first time in the last qtr-century, although he really wanted to write many more times. He corrected Bo DeSantis' list of active-duty AF classmates. Ed is the PM of Systems Oper in Reston, and Rich Leary is in the Valley Forge Aerospace contingent where he is a PM. Ed & Karen's son Andy (22) grad from col last yr. Ed has volunteered to contribute to the obituary for Jim Echols, remembering his yearling roommate with whom he did a half-night of jail in Berlin after consuming too much Zeller Swartzekatz. They decided to sneak into the places of bus of the ladies of the evening to figure out who were card carrying Commies. They identified two before being arrested. Ed introduced Jim to Smoky, who was his NY date's roommate. Smoky, as we all recall, is Shelly Fabrey's sister and Nanette Fabrey's niece. Ed. don t wait so long next time. I received a copy of a nice article concerning the Army's new "contingency" Strategy written by Dan Christman in the Armed Forces Journal, Dec 90. I have a copy if anybody wants it. Speaking of Dan, I called his of to get an update on who might be serving in the Persian Gulf. My cal was at 3:30 on 17 Jan, and when his aide came to the phone, he inquired if we could put this to a lower priority because they were "up to their eyeballs in alligators." I agreed and found out, 60 min later, that we had attacked Kuwait.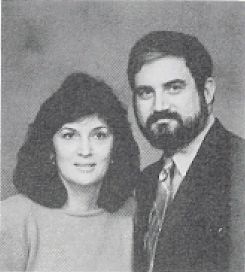 Rick Osgood, the Higgins prof at Columbia, wrote updating us on what's going on in his life. Rick rep that Tom Johnson's family is doing well. Cynthia is adjusting, assisting Tom's brother Nick and Rick in going through all of the voluminous materials that Tom left behind. Cynthia and daughters have tried to resume a normal life aided by family and friends. Rick, who is involved in much of the same natl sci policy on fusion, lasers and the like, rep that Tom's lasting legacy to the country was as an "honest broker" in natl sci policy decisions, and thus the outpouring of accolades from our sr govt and mil officials. Rick will also send us an obituary that he and several others have written for Physics Today.
Bill Bradley is in Franklin, VA and is looking for a position as a plant/prod mgr in a light manufacturing, packaging or paper converting co. He met with Tom Borkowski in Dec. Bradley also sent a copy of his book How To Play Golf In the Low 120's--it is really hilarious. I particularly like the part of the book (most of it) that's printed upside down. Chuck McCloskey is still in Little Rock, where he is the dist engr. He expects to ret sometime in 91.
At the request of her son John Holland, I sent a copy of our " '65 in '85" yr-book to our cadet hostess. Mrs Beatrice Holland. Her son rep that she really enjoyed it, and particularly seeing a lot of her old "sons."
Lew Green wrote that all is well with him and his family in Longwood, FL. Barbara just received her MS in mental health and also manages Lew's med practice, as well as resuming her singing career. Daughter Kimberly (21) (remember the pic of her with Pat Howell a few issues ago?) was just selected as "Miss Photogenic" in the Miss MA/USA 91 pageant. She graduates from BU in May 91 and plans to work in the music ind doing mgt promotion. Jeffrey (17) is a sr in HS interested in inti bus/law. Jennifer (11) continues to be her own delightful and independent self. The Greens invite any classmates to stop by. Lew is working with Paul Schultz and me to complete a detailed annual roster of our Class. We hope to have it out by the end of this yr.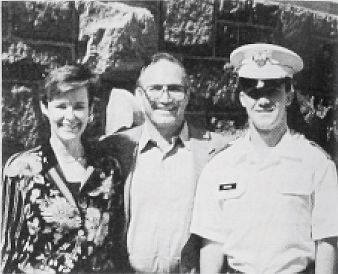 I found a pic that I forgot to put into the reunion article, of Harlan & Carolyn Fricke on their first visit to WP in 25 yrs, with Cadet Donahoe from their hometown.
Judy & I will be in Memphis in early Mar watching the Army baseball team play in a tournament originally scheduled with AF and Navy. Navy, mainly because Army has beaten the poop out of them the last 3 yrs, has decided they don't want to play Army. So a 4th team had to be brought in. While we're there, we hope to see Jon Thompson, as well as John Mogan and Steve Olson. We thought the Jay Stewarts were there but they have since moved back to Cincinnati. Jon is semi-ret and investing all of his mils. John Mogan is an advisor to Res Components. Jon Thompson's daughter is a freshman at SMU and his other daughter is in HS.
| | |
| --- | --- |
| 1965: Marilyn & Skip O'Donnell, Sandy & Preston Motes and Becky & Larry Isakson at A-N game, Salt Lake City, Dec 90 | 1965: Maureen, Chip and Skip O'Donnell with Pat and John Howell and Preston Motes during Ski Wk, 1-4 Jan, Alta, UT |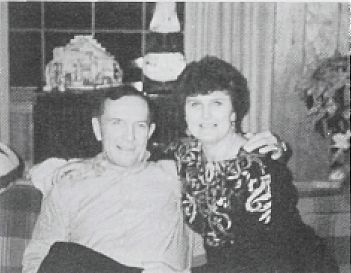 Skip O'Donnell wrote and sent some pics. He was recently in Salt Lake City, where he & his wife visited with Sandy & Preston Motes and Becky & Larry lsakson during the A/N game. The second pic shows the O'Donnells with John Howell, their sons, and Preston Motes, skiing.
Fred Smith called and will be visiting his daughter in San Ant. She is a registered nurse who is being activated in the Army. They are still in Phila where they have been for 20 yrs. He has a daughter who is a jr at Bucknell. The oldest daughter is at Villanova on an ROTC scholarship. His youngest daughter is a soph in HS.
Joe Koz wrote and sent along a pic of Ann & him, with an update. He is still in DIA and has been quite busy with the war, as you might guess. While on his first trip to Yemen, he had his vehicle stolen at gunpoint. Fortunately, no one was hurt and the vehicle was recovered.
Well, folks, that's it for now. Keep those ltrs and pics coming!