More interesting news from our classmates throughout the world. Ed Abesamis appeciated my humor in a previous article, and wrote with his address in Jeddah, Saudi Arabia, where he works for RISCO. His tel is 644-8492. Unfortunately, I'm not sure what the area code is, but some wise sage in my office here indicated she thought it was 645 (think about it). Ed reports that he's still willing to unload any classmate's ship as long as you don't mind alcohol-free drinks. He apparently has also been playing some tennis, and recalled his concern when he was dropped from the tennis intramural team to officiate lacrosse some 18 years ago. I hope I am forgiven, Ed.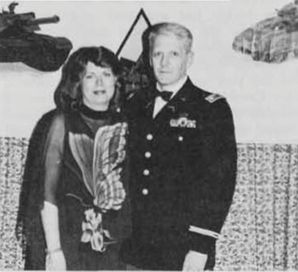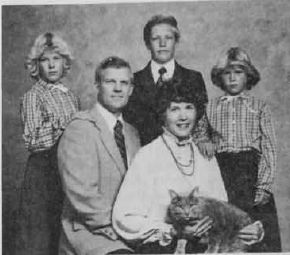 Received the nice picture of the Lowe family, who now reside in El Paso and enjoy the "old Post" living. As mentioned in a previous article, Jack is Chf Finl Officer of the Post. Jack & Annette, when it comes to having children who look like their parents, you take first prize.
Had several long and interesting discussions with Ed Foehl. He and Katie live in Portland, where they have been for 4 years. In addition to attempting to resurrect the WP Soc of Portland, Ed is the Chf Finl Officer for Freightliner Corp., which was acquired by Mercedes. Ed reports that Don Larsen lives about 50 miles south of Portland and is a dentist. George Ruggles has remarried and heads up the Ind Engr Div. of Omark Ind in Brussels. "Bump" Merritt is a partner in a law firm in Cleveland, and our good friend, Woody Epperson, is wheeling and dealing in oil in Houston. Ed's wife, Katy, is the head of philanthropic endeavors for one of the local hospitals in Portland. Ed also reports that the "Z" (Andy Zaleski) is still in the AF and is being considered for promotion to 2LT in Washington, DC. He's involved in weapons development. Rumor here in Chicago was that his previous job was designing portable "johns" for the astronauts during the last space shot.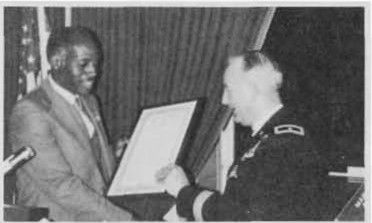 Also received a nice letter from Skip O'Donnell. Skip is a senior engr at Westinghouse' Naval Reactor facility, and lives in Idaho Falls, ID. They simulate the nuclear reactor plants for Navy submarine and surface nuclear ships. He reports that Ron Wells lives nearby where he also works with a nuclear power consulting firm. Skip talked to Dick Tragemann at Ft Sill when Skip was on 2 weeks active duty. Dick has a Field Arty training Bn there. Skip's old roommate, George Gerringer, is now the G1 for USCC at West Point. Duke Wheeler, who used to work with Skip, now works for the NRC in WA. Skip's closing remarks were that the fishing, hunting and rafting are great out there.
On a sad note, I was sorry to learn that Rick Weatherall's father passed away as was noted in the last ASSEMBLY. Our condolences go out to Rick and his family. Speaking of this, my research as to whether all appropriate eulogies have been written for our fallen classmates was surprising. Eulogies have not been written on: Arvin, Lee, Kistler, Keats, Echols, Momcilovich, Wuertenberger, Hays, Kadetz, Bryan, Dickey, or Zonne. I would appreciate volunteers to help complete this important task.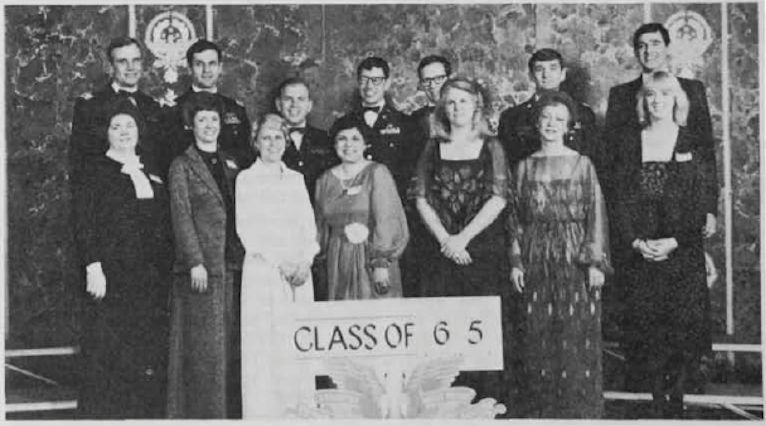 Please note our new address indicated above. We are no longer in Arlington Hgts but have moved to the booming metropolis of Buffalo Grove (which is about two miles north).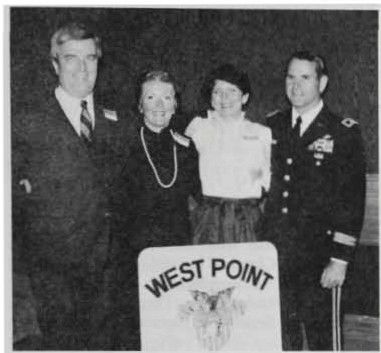 Judy and I were the hosts for Art & Jerry Brown ('53) during our recent Founders Day here in Chicago. Art, as most of you remember, is the former Deputy Supe. We had a terrific time with them and shared some great remembrance s of West Point.
In the last article, we reported on the notorious Charles F. Shaw Vineyard in the Napa Valley. One of my business partners toured that area recently, and was surprised to find out that if the Shaw Vineyard is there, the local folk are not sure exactly where. Chuck, perhaps you'd better send us directions next time.
Received a note from Marty Andresen , who apparently has left West Point. He and Della and their 2 children, Douglas and Jennifer, are off to the War College, where he will be on the staff and faculty in the Dept of War Gaming. Interesting to note that Marty was an honor grad at CGSC back in 79. Congratulations, Marty. Also received a note from Bob Brown that he and Carolyn Sterling were married in Feb in Gresham, OR. Our congratulations and best wishes to the newlyweds.
Hope your summer is super! All our best from Chicago, and let me hear from you soon.