The Class of '65 sends holiday greetings to its friends and associates throughout the world. May you all enjoy a festive Xmas and blessed New Year. Be a real Santa Claus to those who mean the most - your family - with a hug and a kiss and moments together.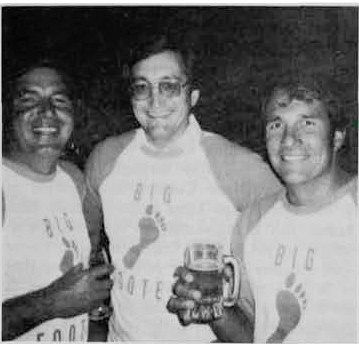 The platoon here at the Rock anticipates an extra long winter break (21 Dec-14 Jan) and looks forward to football season next year. For those interested in the 15 year reunion who were in the last section in Math 101, it's approaching. Mark these dates as strong possibilities for a fall festival (I was premature about this coming Graduation Week): 4 Oct 1980: Harvard; 11 Oct: Lehigh. Either one will be designated as the official Homecoming Weekend during which our Class will participate in the festivities. More forthcoming as I learn it.
Another piece of humble pie - Sharon Carlson, you are still married to a man named Terry. My apologies for the typographical error.
Congratulations to Bob Cato for completing the NavWC. The final exam for men in green consists of designating port and starboard and Bob missed one.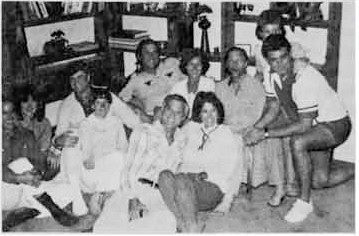 Moving westward, the news from the Big Apple is heartening. Tom Barron, rugby player and supporter extraordinaire, and his wife Tosh, sing the praises of Manhattan living. While Tom is a partner in a general mgmt consulting firm, she insures Xerox in CT never runs out of paper. At home and on the road, Tom has had an opportunity to chat with the following folks: Dan Christman and Sandy Hallenbeck (both Germany bound); Joe Anderson (more on Joe later); Sonny Ray (then en route to C&GSC); Art Roth (moving to GA to become GM of a Deering Milliken plant); Ken Yoshitani (just started a nuclear plant design business in Chicago - good timing Ken); and Harley Moore (transportation systems at the Dallas Airport). Closer to home, Tom has close encounters with Joe McChristian at Citibank; Ray Paske, who has moved from Citibank to American Express; Jim Murphy, a Marine recruiter; Chuck McCloskey, with the Engrs; and Jim Conley at Avon. If you're ever in the city and need a loan, or a few good men, or want to smell good, these gentlemen can take care of you.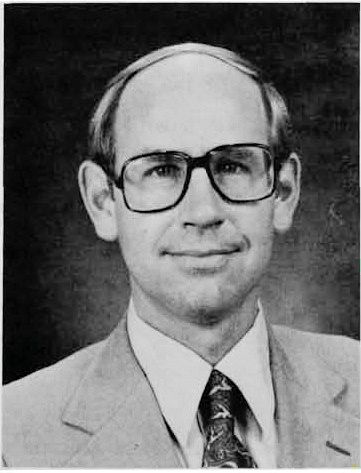 From Troy, OH, to the land down under is no small move, but Bill Triick and his family can handle it. Bill was recently named Dir, Special Projects-Australia for the Intl Operations of Hobart Corp. Hobart Corp is the worldwide leader in commercial food equipment and produces Kitchen Aid appliances for the home. Congratulations - hope you have a decent kitchen down there Bill. At least if I have problems with my dishwasher, I'll know who to contact.
The same can now be said of your car, if you happen to still own a LeMans or GTO (so popular back in the dark ages). Joe Anderson was recently appointed as director of inspection control for the Pontiac Motor Div. Just shows you what an infantryman can do when he wants to. Actually, Joe's mediocre career began with the "Anderson Platoon," followed by grad sch at UCLA, followed by a teaching asgmt here, followed by a White House Fellowship in 77 as special asst to the U.S. Secy of Commerce. With such poor career mgmt by Inf, it's no surprise to me that Joe left the Army, but is serving in an Armor-type asgmt. We can expect a Grand Prix XM-1 with 120 mm smooth bore option in the near future.
No column would be complete without some good news from the West Coast. Thanks to the steady hand of Dave Kuhn, that contingent has not widened the San Andreas fault - yet. Dave does worry, though, for he is VP of Community Dev for a firm with projects spread throughout CA and HI. Dave, Rosemarie and their 2 children reside in Irvine, CA. He recently was involved in the planning and development of the Irvine Ranch, an 80,000 acre new community, and subsequently accepted the VP position of another firm. When he is not planning towns, he is playing around . . . at softball. Last summer he, Bill Zadel, (visiting from Houston) and John Seymour posted the first and only victory of the season. John, with his wife Donna and four children, has lived in CA for 2-1/2 yrs and is West Coast Regl Sales Mgr for Imperial Oil. The clan gathered at the Seymours to discuss high finance. Denny Lewis makes excuses to leave his building and dev co in Ohio and travels "on business" to So CA. Don Parcells is with Far Eastern operations at Chase Manhattan, and on trips to Hong Kong he stops by. Bobby Jones with his new bride Karen were then expecting. Kate has since arrived. Bobby flies for AA out of San Diego. John & Dede Malpass reside in Fountain Valley, CA; John, still in uniform, works near the L.A. Airport.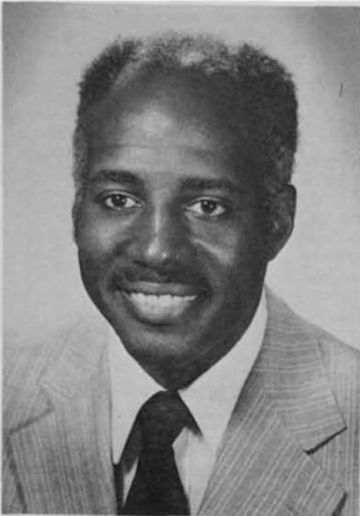 All is not work, though. This past summer at a rowdy affair, Seymour, Malpass, and Kuhn (with a little help from their friends) won a beer-drinking contest, tore down the Navy poster, and beat out other universities in singing the school fight song. Malpass had to call the Central Guard Room here at midnight to have the guard recite "On Brave Old Army Team" verbatim. A typical '65 party. Before recovering, Seymour, Malpass, Lewis and Kuhn went fishing with the kids. Lewis was not used to the waves (being from OH) and became ill; Seymour caught the bottom of the boat; and Kuhn filmed the entire affair for our 15th Reunion. Malpass and the kids caught fish.
Dave forwards news of others: Chuck Pfeiffer and his wife Shelley are in Manhattan. Chuck produces Dentyne and Lite beer commercials on TV (nice combination). Dave ("Hands") LaRochelle is an orthopedic surgeon in Napa Valley , CA. Kala Kukea is relaxing in his home state, HI, and invites the entire Class to visit him at any time. Anyone heading west, check into the net with Kuhn and Co. Anyone knowing the whereabouts of Chuck Shaw, Tom Genoni, or