Amidst ice and snow, Xmas bows and eggnog. I'm writing; you'll see it at the start of the Great Thaw, with thoughts of gardens, flowers, and Easter finery. Have a good Lent and a happy Easter to classmates and families around the world .
Your responsiveness is gratifying; keep those letters and pictures coming. If you want something in the Jun issue, please forward it by 15 Mar.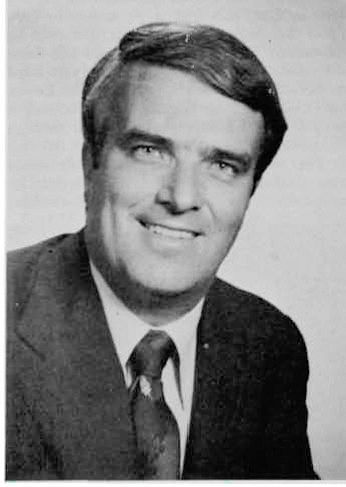 Bob Cato's horizons arc being broadened at the Nav WC in Newport, RI. The curriculum sounds tough. Bob-seminars, lectures and individual rsch projects.
Beside, the Navy, our Class is distinguishing itself with another sister service as well-the AF. I received some great info from Tom ("T.J.") Kelly at W-P AFB near Dayton, OH. He has a veritable reunion out there, hailing from the prep sch days with Jack Keletty and Mike Concannon in 60. They're together now, along with John Media, all in the AF blue. Jack is with the Aeronautical Sys Cmd; Mike is a patent atty with JAGO; T.J. is a Depty PM for the SRAM, a missile on the B-52; and John is in the F-16 Sp Prog Off. If I ever need an air strike again, it's comforting to know you have a friend up there. T.J added a bit of memorabilia that Ripley's wouldn't believe - he purchased his graduation '65 Corvette back from the person he sold it to in 68 - almost at the same price. From 62,000 miles in 68 to 124,000 plus in 78 - he vows to shower it wilh tender loving care.
Out of uniform are others who shared good news. Denny Coll. Pres of Murdoch & Coll, Inc, Financial Consultants, Buffalo Grove, IL, was elected to the Bd of Dirs of the First National Bank of Lincolnshire. Dennis, Judy, and their 3 children live in Barrington. IL.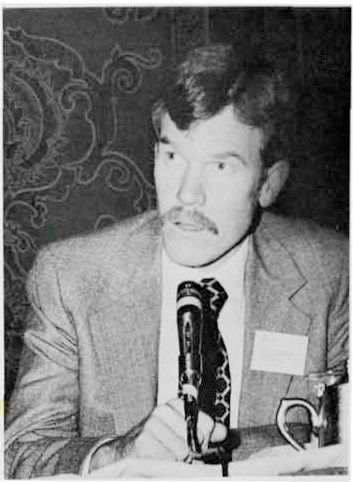 Fred Laughlin has been working hard to solve our energy problems. He is Sr .Mgr in Price Waterhouse & Co.'s Washington, DC-based office of Govt Svs. He earned an MBA and DBA from GWU. Fred, Maralee and their 2 children live in Bethesda, MD.
Moving west, another young man and family send greetings and look forward to any '65-ers calling or visiting them if you're in the Denver neighborhood. Bob & Barb Anderson just relocated from IL: Bob is Asst Med Dist Coordinator working out of the Denver VA Med Ctr. By this writing he will have taken a rigorous exam to join the American Coll of Hosp Admin-we wish you luck. Bob is also a soldier-MAJ, MI, USAR, in the FAO program, completed C&GSC, and seeking classmates who have lived or are living in the Middle East. If you have any reliable intelligence reports forward them to Bob (1758 S. Jola St, Aurora, CO 80012).
Closer to the flagpole, John Shuford is returning to the Point from White Sands (TRADOC Sys Anal Agcy), he'll be working for the office of Institutional Rsch. Welcome to him and Glenda.
Strength and drive with '65. Peace.