Please write as the incoming mail has slowed to only a few letters. I will publish all that is written. If it were not for Founders Day there would not be any photos.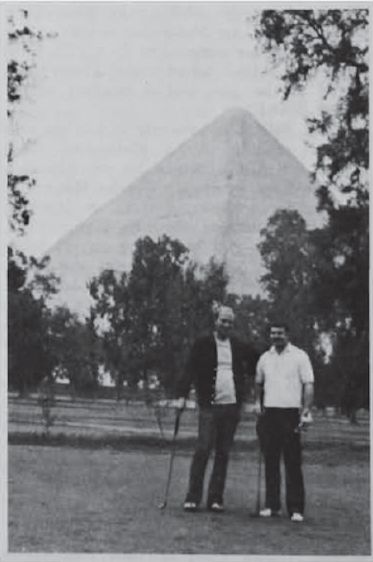 Don Parrish was in Cairo, Egypt, with the United Nations living in Jerusalem, but he is now with the Math Dept, USMA, WP. "Take Boards Don." Speaking of Don, Don & Sue Erbes have moved to Gainesville, FL. Don just finished dental sch and will have his own practice in the Mill Hopper Shopping Center. Sue says the Hennesses are at the Pentagon and they are living in Woodbridge, VA. Harry Joyner who was in dental sch with Don went back on active duty in the AF and he is doing his general practice residency at Eglin AFB.
A little closer to home Rusty Pullen, his wife Hope, and their 3 girls, Annemarie-8, Tracey-6 and Kathleen-1-1/2 are residing at 120 Hickory Lane, Levittown, NY 11756. After going to med sch at the Downstate Med Cen in Brooklyn, Rusty has been doing residencies in Pediatrics and Surgery and he' is now in his 2d year of Orthopedics at Nassau County Medical Center, East Meadow, NY. Rusty says Julio De Santis is selling insurance and doing well. Julio and Judy live in Bothell, MA and have' a little girl.
Steve Davis and family have moved to Germany where Steve is assigned to the Arn Co., 1st AD, APO NY 09326. Carol & Ballard Barker are at Leavenworth. John & Donna Mogan are in Germany where John is the LTC's assignment officer USAEUR. How sweet it is.
Just one more thing. Write. If you just finished a letter write another as all will be published. Thanks. Bud