Keep those letters, cards, notes and photos coming. The response to my last appeal has been great but could be even better. The Class really likes to read about itself and about you so keep writing.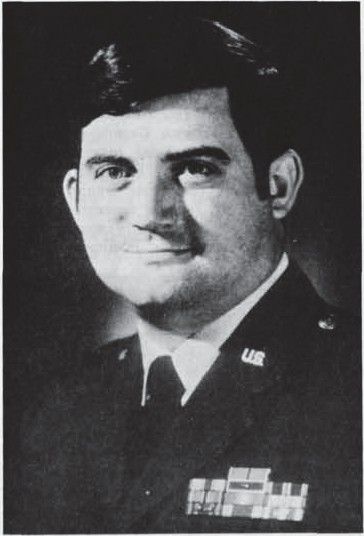 Just in from the AF is Edwin L. Armstrong's nomination for the "Ten Outstanding Young Men in America" awards program by the AF Sys Cmd. This award is sponsored by the U.S. Jr Chamber of Commerce and it recognizes the top young men in the country based on outstanding achievements and service to others. Currently assigned at Los Angeles AFS, CA, Ed was also awarded an AF PhD scholarship to specialize in aeronautical structures. Congratulations, Ed! Also, Thomas J. Kelly has been cited for meritorious service and awarded his 2d AF Commendation Medal at Vandenberg AFB, CA .
From the local African scene John and Susie Swensson report that Ray and Eleanor Schaltenbrand are living in Detroit, MI, where Ray is a mortgage analyst with NW Mutual Life Ins Co. John just finished a trip through Europe and dined with Lee and Sandy Hewitt in Stuttgart. Lee is the XO of the 52d Sig Bn and also the father of a new daughter. In Heidelberg John also phoned Lucky and Pauline deLaar. Lucky works for USAREUR Mapping and Geodesy. From San Fran Alex Alexander adds the following: Alex and Stevie and their 2 girls have just moved from Chicago to San Fran to be Dir of Market Rsch for the Crocker Natl Bank (and they love the place!). Alex says he talked to Tony Clay by phone and says Tony is a VP and is in charge of marketing for Manufacturers Hanover Leasing Corp. in NYC. Bruce Gailey is in the Chicago area in business for himself and Alex says in 5 yrs Bruce will either be broke or a millionaire. Also in Chicago is Denny Hawker, who is consulting and doing environmental impact studies-doing quite well. In answer to 2 of your questions, Alex, Buddy Bucha is in the Middle East and there are supposed to be only 249 classmates on active duty. Also, one more thing-all our Academy swimming records have been broken except your diving record and last year 2 divers came within one point. As Swimming O.R. we look fairly tough this year, maybe even 12-2.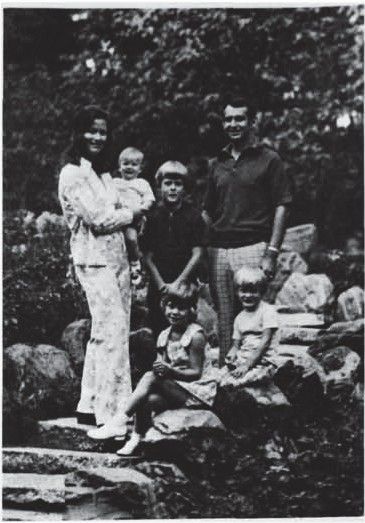 Both John Mogen and John Knowles wrote from Leavenworth and listed our classmates there and they are: Art Adams, Frank Applin, Ron Bailey (faculty), Kent Brown, Emory Chase, Tom Cindric, Phil Cooper, Jim Coughlin, Chris Dorney, Bob Doughty, Jim Ferguson, Bob Frank, Grant Fredericks, George Gehringer, Stan Genega, Bob Guy, Jim Hardin, Jim Harvey, Frank Hennessee, Marvin Jeffcoat, Jim Kelly, Leo Kennedy, John Knowles, John Langhouser , Mike Matteson (faculty), John Mogan, Frank O'Brien (separate agcy), Wayne Scholl, John Shuford, Frank Skidmore, Lowry West and Jim Wood. Thanks, Carol and Donna. Also, a short observation about certain limp garden produce sent to Leavenworth. Donna says, "try harder next time, John Vann."
Some unknown but totally reliable source says John Pickler is on a short tour in Turkey, and Karen and 2 children are in Chattanooga, TN. Also, Ed and Judy Klink are in Carvel, IN, and Ed is VP of Curtis Publishing Co. Jean and Mary Parker are looking for Denny Shantz, while Jean is produce mgr for Charmin Paper Co. at Cape Juis, MO. Don and Sue Erbes plan to set up dental practice in Gainesville, FL, after Don graduates from Baylor this Jun. And just in today from Madison, WI, is a photo and note from Mike and Rose Anne Shaver. Mike is studying for his master's in Geography at the U. of WI and will arrive at WP in Jun. For outside interests Mike has Ron, Stacy, Scott and Ryan. Thanks, Rose Anne.
Thank you, everyone, and have a great spring. See you in the Jun issue.