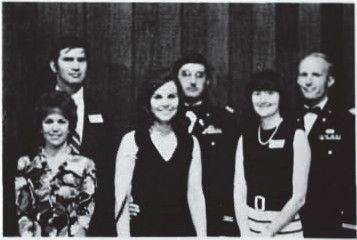 The 10th Reunion has come and gone and because of the calls and notes we will do it again at "Homecoming 1975." More later. About 163 classmates returned for the Reunion. Some came a great distance. To mention a few: Winstead-Japan; Ruggles-OR; Buckowski, Seleski, Kuhn-CA; Tuchings, Paek-TX; O'Donnel, Cindric, Myers-Ft Sill; and Bryant-AR. Some came disguised with beautiful beards-Jack Terry and Roger Frydrychowski. For only a nominal fee the local Native Guide will send the 15 qualifying wives their Recondo Patch. Remember the boat ride back.
New local Class Officers are Pres-Gilchrist, VP-Sperry, Treas-Reed, Secy-Ryan, and the Assoc Rep-Heaston. They will be hard pressed to surpass the excellent work of the outgoing Class Officers, but we are sure it can be done.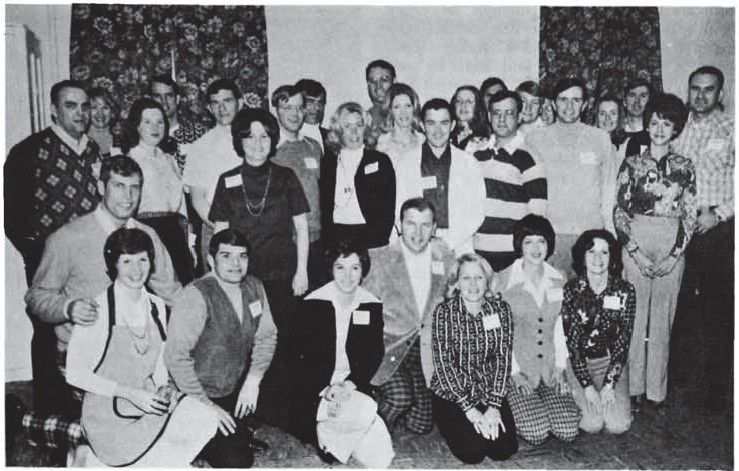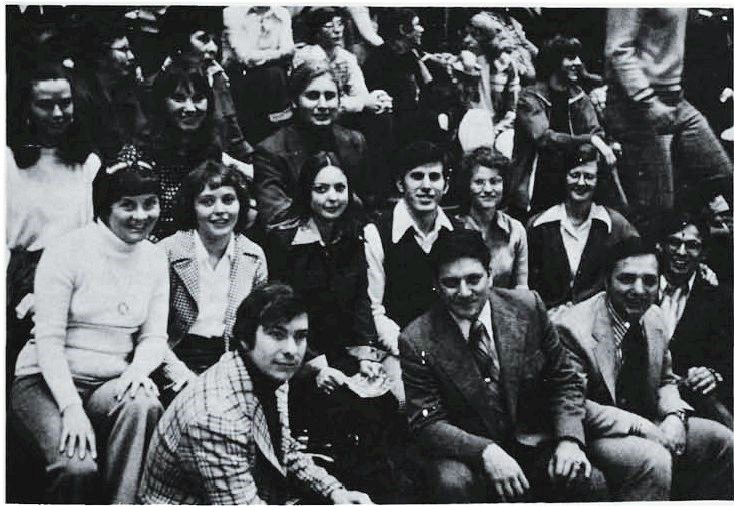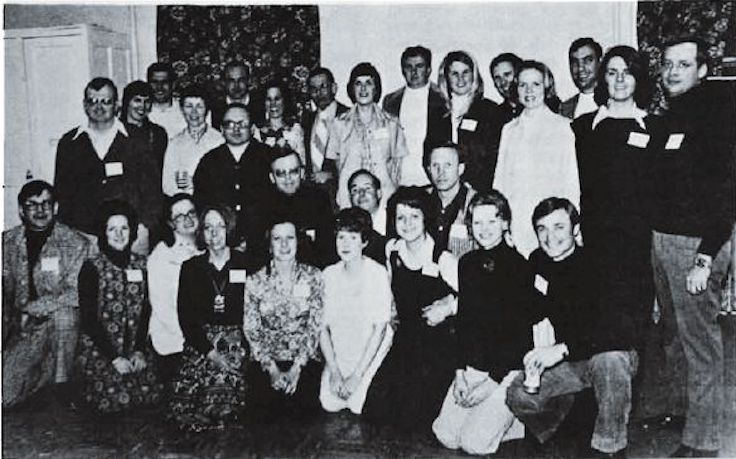 New children have arrived for the Genettis', the Applers, and the Ryans. If there are any more please advise!
Incoming classmates are John Alger and Tom Fergusson-Hist, Zig Roebuck-OMI, Bob Radcliff and Pat Kenny-TAC, Jim Golden and Sandy Hallenbeck-Soc Sci and Bob Baldinger-Engr.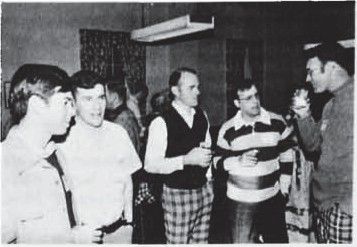 In light of the fact they could not make the Reunion, Clair Gill who is off to Europe sent some great pics of the Class members who just graduated from Leavenworth. The pics were taken by Colin Halvorson, a recent photo hobbyist. The only ones missing in the pics are the McGurks, the Higgins, and Matteson.
Preston Hughes sent a pic of the "Wild Bunch" who look more like "Grey Hogs" everyday. Marianne and Jim Paley, c/o Mcgaughy, Marshall and McMillan, Bldg B, Athens Towers, Athens 610, Greece, report that Duncan and Jeanne MacVicar, Fremont, CA have visited and that they are looking for the rest of us to drop in on them. Those of you looking for Terrence Tutchings can write Andrews and Assoc, 304 Travis Parle W., San Ant, TX 78205. A little information for the wives, Bill Byrne just became a Dr of Obstetrics and Gynecology from Penn State. Congratulations are also in order to all the new MAJs.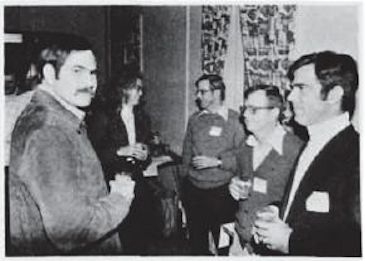 There is a big drive to increase the number of grads who subscribe to the ASSEMBLY. What better way to keep updated on WP and your classmates. The Class is getting closer together, but I need to hear from the Silent Majority to color in the entire picture. All pics and letters will be greatly appreciated and printed.
Now the best for last. We are an official Reunion Class at "Homecoming 1975." So far a tailgate party before the Pitt-Army football game and the AOG Dinner-Dance are planned. The man to write is MAJ Gilchrist, Dept of History, USMA, West Point, NY 10996. Get reservations with AOG, NOW! Let's out do Jun!
"Strength and Drive" Bud.