The big news for this column has to be the 10-yr Reunion and early reports indicate a large turnout. Perhaps because I kept Gil Gilchrist's melmac plate when I left, he didn't send me a flyer but I assume everyone else got one. If not, here are the basics. The dates are 28-31 May which is Wed through Sat, and in addition to the numerous AOG activities, there will be class picnics, parties, and a memorial service. If you did not receive a flyer-or didn't return yours-write or call Gil or Steve Sperry, who is in charge of billeting arrangements. Steve has a list of the 66 classmates in the area and can make housing arrangements for you. The social cmtc is chaired by Doug Richardson and also includes John Vann and Bud Fish. Kudos also to John Mogan who arranged for us to have a June Week reunion rather than during Homecoming weekend. If you did not receive the flyer, and do not have one of Gil's plates, your AOG address is probably not current and you'll want to attend the Reunion so you can update it.
I received a lot of news from WP thanks to John's efforts and some of the ladies who wrote in claiming their husbands were busy. News from any source (and black and white pictures} is always welcome. New class officers at the rock include Joe DeFrancisco as Pres and Doug Richardson as Veep. Bill Birdseye and Tim Timmerman continue as Treas and Secy respectively. The Class had a casino night welcoming party on the WP ferry which was a nice way to start the yr. The Class also had a tailgate party before and during the Vanderbilt game (should have been a propitious choice). There was also quite an A-N party and a Class Christmas party in the renovated train station, so the social season is encouragingly active.
Evidently so are another group of classmates who are excelling in the baby dept. Judy Genetti and Carol Appler (Carol is an Army CPT, I believe) are expecting to give the USAH some business as is Oleh Koropey's wife. Bob Cato reports that the Catos have a new girl, Alison Cato, who is keeping him awake at night. Bob hopes she will grow out of that. Representing the '65 Glee Club in the baby dept are Nancy and Terry Ryan who are expecting a boy in May and, wonder of wonders, Jim and Karen Ferguson had another daughter, Erin Michelle, on 1 Oct. Jim, by the time Erin gets to be of age, the glee club will probably be SATB, and she can carry on the family tradition of song.
Other glee clubbers in the news include Cooky and Colleen Leverett who are in San Ant where Cooky is an instr pilot and Chuck and Rosemary McCloskey, who are in Germany. That information was provided by Donna Reller who included a nice letter in their Christmas Card. Frank and Donna and their children, Chip, Kelly, and Kimberly Ann (born 14 Aug) are at 12974 W. 7th Pl, Golden, CO, where Frank teaches ROTC at the CO Sch of Mines and works weekends with the Pathfinders, a mountain rescue unit. Frank has become proficient on a new elect organ and is also proficient, according to Donna, in drinking Coors while watching the NFL. Donna and Frank invite anyone passing through to visit them. Frank is listed in the phonebook as COL Reller which is one way to get ahead. It may be the only way since as of this writing, the MAJ's board has been "indefinitely postponed." "Army Blue" was right. Thanks for the nice letter Donna, which also included the news that Frank and Susan Arnall are in Jacksonville, FL with their 2 children.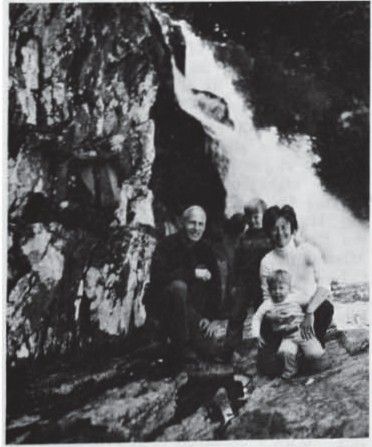 I also got a nice letter and card from Nancy Hecker. She and Bill and boys, Billy and John, are at Redstone Ars with the Bunns Drinkwaters, Klines, and Molepskes. The Mohleres live nearby in Huntsville. Heckers joined the above group for a Tenn Valley WP Soc Beat Navy party and then had 33 people in to watch the game. Must have been quite a weekend. And the game was a little better this year. The Drinkwaters, Bunns and Heckers all had Christmas dinner together eating duck which Bill had shot and then made Nancy pluck. Nancy also reports that the Bunns leave in Feb for Ft Richardson, AK, and that the Klines have a summer cabin on the Elk River. The Heckers will be at the Reunion and Nancy, I really appreciated the card.
Got a nice letter also from Bob Anderson. Bob, who has a MBA from GWU, just left the VA in DC to assume duties as Admin Asst to the CS at the 583-bed VA Rsch Hosp in Chicago. Barb and their daughter Cheryl will also make the move and Bob asks any Chicago classmates to give him a call. I think there is a large contingent out there with Quaker Oats, and Savatiel and Slutzky are reported below. Bob has kept his reserve commission and will take his active duty in May at the Nav Amphibious Warfare Sch in Norfolk. Hopefully, he, too, will be en route to the Reunion.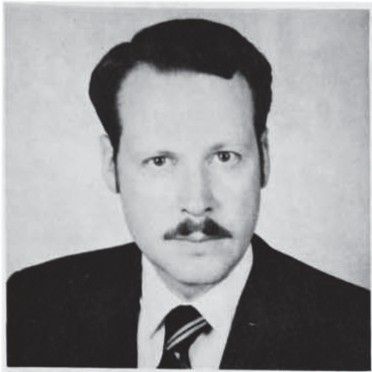 An anonymous informant advises that Tanker and Lynne McChristian were at WP for the Class A-N party. Joe is teaching ROTC at Princeton. The same Source advises that Marty and Della Andresen are headed for a 3-yr tour in HI.
Howie Reed reports that he and Betsy and their children, Andy and Debbie, are safely ensconced in the Math Dept after spending 2 years in Livermore, CA. Livermore's loss is WP's gain . Oleh Koropey heard from Ken Slutzky who is presently in Chicago working for a security company which is looking for branch mgrs. Karl Savatiel is also in Chicago as an engr for AT&T. John Vann said that brother Dave is back from Korea and stopped by USMA to pick up Stash and their 3 girls and then they all headed for Ft Lee. Dave is now in QM and they are sending him to sch for an adv degree in Log Mgmt. Congratulations! Dave and John, Preston Motes, John Wattendorf, and the Scribe all attended grade school together in Heidelberg in the early 50's.
The AOG sent a news release that says that the Big Z, Andy Zaleski, is a "member of the massive USAF team that assisted in the development of the new B-1 strategic bomber." Z has an M.A. from USC and is on detached duty with Rockwell Intl in LA. Kudos also to Fred Smith who recently received an M.S. in Engr Sci from Penn State.
Possible useful tip of the week: Curt Adams is assigning Inf officers at The Infantry Sch.
Christmas also brought a card from Dee Winstead who is spending Christmas in India. Dee said that his King Midget-reported in a previous column-was last seen going South on 1-95, driverless but under its own power. Dee is engaged to a lovely girl, Miss Toyota Datsun of Yokohama. Congratulations and/or flowers may be sent to Box 1058, USACC­ JAPAN, APO SF 96343. Dee reports that he saw Frank and Lisa Cumberland and their 2 children who are living in Tokyo where Frank works for Intl Steel. Frank and Lisa may fly back for the Reunion along with Dee and Toyota.
Well, that's all for this time. I strongly encourage you to attend the Reunion. It should be a great time and an opportunity for us to "get with it" in class activities. See you at the rock!