Congratulations are in order to the new MAJ selectees; we had quite a large number on the promotion list and all well deserving. The rest of us should take heart; this list is scheduled to be exhausted by next Jul. I asked one classmate if he made the list. He said yes-he made a copy on the Xerox machine. I just hope we don't see any divisions such as we have witnessed in a neighboring year group. This may be the wrong place to make that observation but, using a bit of literary license, I'm disappointed in those grumblings I've already heard from a few of our stalwarts. Enough said. Civs can now start reading again, "Strength and Drive," etc.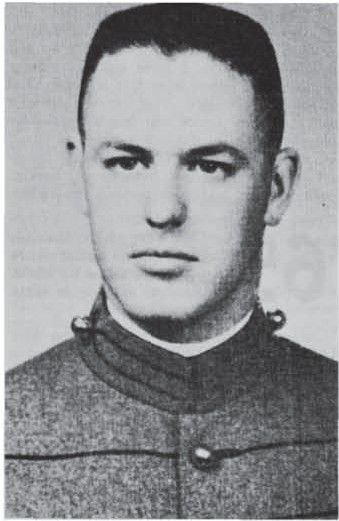 By the time the next column goes to press we should have confirmation on next June Week as the date for our 10-yr Reunion. I have asked the reunion cmte to give me some of the details soonest and will pass them along to you. We will eventually get out a list of classmates here so you can make billeting arrangements.
We bid hello here at USMA to the few inbounds, all of whose names I won't repeat again as they were listed in the last column. Had lunch last week with Gil Gilchrist; his hair is still cut marine style and he has kept his aptitude stare to help him teach Mil Art. Also in from the Leavenworth area was Walt Kulbacki who is going to be the Ch Sig Instr. His wife and 2 lovely children were also in tow. Dick Tragemann was also visiting last week attending an R&D conf. He and Kathy are with the CACDA at Leavenworth and Dick is now a student, same location. I have also seen Ken Lemley who was roundly cheered when he selected a 4-bedroom at Stewart Field. "65 had the dubious distinction of being at the top of the CPTs' list for the annual housing drawing this year and the "jr CPTs" (How does that sound?) always like to see those high on the list go to Stewart, which is actually a pretty nice place, especially if you have a sports car and like to join the informal rallies which are held over Storm King every morning and evening.
Terrance Ryan called 4 times the other day with a lot of information on the gang in the Midwest. Dr. Ryan and his beautiful bride Nancy and son Sean have since reported in (tell your Uncle to stop using the post OD for an answering service, Terry) but prior to last week, Terry was assigned to a rsch lab at U. of IL. Also at U. of IL is Paul Barber who has a dual master's in EE & CE, Bob Baldinger who is doing PhD work in structures, and Dr. Bud (Omar) Rood. Bud is a DAC who was recently chosen by the CE Constr Engr Rsch Lab as the Engr of the year; Bud won over some 300 other possible recipients. Now here's the catch. Terry won that honor last year and it went unreported. Wonder why he called? Congratulations to both. Terry also noted that Joe Weatherall is an FBI Agent in Champaign, IL. It seems to me that Jim Holmes is doing that same line of work in IL. Jim looks kind of like Zimbalist anyhow.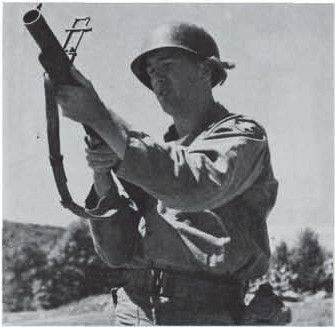 We bid adieu to 2 classmates this week which brings our number on active Army duty below 300. Terry Carlsen is going to the U. of MO to get a PhD in psychology and Dave and Courtenay Brown are headed for the Bechtel Corp, an Engr consulting firm in San Diego. Good luck to you both. On the Army scene, Mike Fligg is en route to Korea; Leslie will live at 1401 N. Central, Glendale, CA.
Got a nice card from Mike and Judy Leibowitz. Mike will be glad to sell you Life Ins, plan your estate, sell you a used car (be careful; he bought Winstead's Vega and it was a lemon), etc., from the Leibowitz Financial Service, 47 East Rd, Middletown, NJ. You can also send congratulatory messages to that address as Mike and Judy are expecting a baby boy early next year.
Joe Sanchez wrote to say he was working with Robin and Haas Co. of Phila as a sr buyer. He will be in Fayetteville, NC, for 2 yrs. Says he feels like he is in the service since he is being transferred after just recently purchasing a new house in Philly. If it's vacant, maybe we could have our Navy class party there next year. Joe and Nancy and their 2 children, Lisa and Steven, invite all in the Ft Bragg area to stop by at 731 Buena Vista. Ron Walter is headed to Ft Bragg after 3 yrs with the DAR office here at the trade school. John Johnson should also be checked in at the 82d by now. John wrote a nice letter from Benning, his last post. He reports that Curt Adams is instructing in the Wpns Dept and Mike Connor is with the Doctrine and Tng Cmte. Steve Olson (hi, Steve) is with the Bde & Bn Opns Dept, USAIS.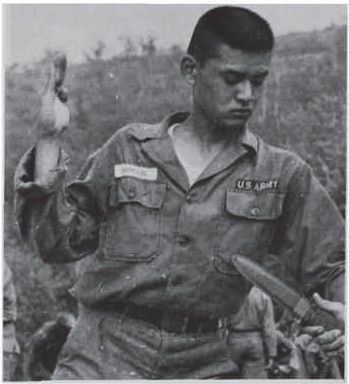 Johnny also noted that Steve Darrah is with the 197th but spends most of his time playing squash and tennis. Steve wrote a letter in which he claimed he spent most of his time working. He also noted Bob and Tricia Clover are finishing a tour at U. of GA where Bob is picking up a master's degree. Steve was also the 17th person to report that Trees and Julie Radcliffe are en route to C&GSC from GA St. Steve sent along a nice picture of the Radcliffes, Clovers, and Darrahs. If it is not with column, AOG could not print it because it was in color. (Please send black and whites.) Steve noted that Dean Loftin is at the Leadership Dept, USAIS. Dean is offering detailed instructions in leading an attack on the Hellcats using Molotov cocktails made out of light bulbs from his old room in North area. Dean got excited one June Week morning when reveille was moved back and the Hellcats showed up at the usual time; a great guy he then snaked a beautiful girl from one of his classmates and married her-Hi, Diana. The last great story on the Falcon was the time he knocked over the Bde Adj by hitting him in the back with a door while Dean was in the process of imitating an upperclassman when we were plebes. Dean spent the next week on calls to the First CPT and the Adj and learning about the leadership of the Corps. Enough of skeletons. Thanks to Steve and Johnny for all the poop on the Benning crowd. Thanks to Dean for the memories.
John Johnson recently visited with Walt and Francis Oehrlein. Walt is the Squash and Tennis Pro at the Birmingham Ath Club, Birmingham. MI. Evidently John Seymour is up in that area somewhere also. Further to the east is Dave Hurley who sent in a nice letter from his home in Framingham, MA. Dave works in Cambridge and asks that any classmates in the area call him at 617-236-3469. Dave bemoaned having missed last year's football season with the observation, "as a substitute I watched re-runs of old Victor Mature movies in which the Christians were repeatedly fed to the lions and I was able to recapture the general feeling. Good luck, Homer Smith." Homer addressed a class luncheon last month and seemed to have some good news. We all hope so.
Turning now to the medical side of the Class. Had breakfast last week with Fred Ammerman, MSC, who is stationed in our MEDDAC here. That same morning Dr. Jerry Hoffman called. Jerry and Michelle and their daughter Heather are headed for Tampa, FL, where Jerry (who has been an AF MAJ for 2 yrs) will be the head pathologist at the hospital at MacDill AFB. I enjoyed hearing from Jerry as we were also classmates at USMAPS. Jerry reported that Fred Grates, MSC, is AdC to the CG at the med cen at Ft Sam Houston. Jerry had seen Dan Speilman, Mike Hudson, and Terry Tutchings. The activities of the former 2 were reported in the last ASSEMBLY. Terry is a VP of Andrews & Assoc in Houston.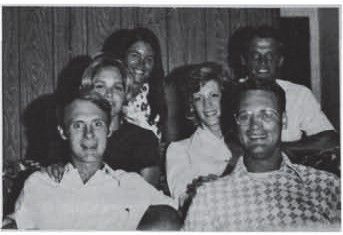 Recovering from his honeymoon, Bob Frank (just kidding, Mary) noted that they (Franks) had dinner with Denny and Edna Brewer. Denny commanded an Ord Co. in Korea but is doing grad work at the Naval Post­ Grad Sch in Monterey. Also at Monterey are Bob Hill and Steve Paek. Bob and Mary also saw Jerry and Tina Ledzinski. Jerry is making money in Salinas, KS. Bob closed his note with "Sorry I do not have any more (info), but now that I'm married, I do not seem to get invited to classmates' houses as frequently as I used to."
Hank Sterbenz reports that Barry Levine is inbound to the Physics Dept following a 2 yr tour at Los Alamos, NM. Denny Coll, Cullum #25863, is now the pres of the Arlington Hghts' (Chicago) office of Paul J. Bruck and Assoc, a stock brokerage. Denny was here a few months back for a recruiting LnO meeting as was, I believe, Denny Lewis.
Well, this tour at the rock is over and I'll be moving on, it appears, to Ft Ben Harrison for the career crse. The local Class Pres has asked me to take the column with me promising to round up news of the local scene and forward it on. I have agreed to try it for a column or so but if the quantity of information available diminishes, I'll send the column back here. I appreciate all of the collective help I've received on the last 3 columns and would appreciate cards, letters, photo­ graphs, money, etc., to be sent to my new address. I wonder who bought Winstead's King Midget?