The class members at WP held a rump meeting this Sept. Actually, there was enough authority to elect John Mogan pres of the local group. Joe Anderson was elected veep; and Jack Lowe and Jim Golden were confrmed in their jobs of secy and treas, respectively. While I was at the meeting, John Malpass thanked me for the error regarding his reassignment in my last column. He said that he has heard from more friends who were checking to see if the item was really accurate. I am just trying to see if you are awake out there!
Tom Fergusson wrote from Durham, NC. He is busy at Duke grad sch. Then too, adjusting to married life requires much of his energy. Beverly Wolfe became his wife on 13 Jun, and the newly-weds went off to Martinique. Linda and Barrie Zais and Sue and Ernie Westpheling are also at Duke.
Mr. Jay Stephenson is enrolled in Harvard BS. He is living in Bedford with Leslie, Katy (4) and Jeff (2). Also at school was Ralph Shaw. Ralph moved from the ROTC dept at Bowdoin to the education sch at U. of ME, Portland-Gorham.
Sonny Arkangel spent the summer at Ft Riley running into classmates. Leo Konerman is at IA State but should now be off to the AF Vet Cps. Nate Kniker worked on the mountaineering cmte; he is at N. Ill U. at DeKalb. Bill Browder is spending his time at State College of AR (Conway) writing a book on VN and relaxing with Glinda, his wife since Mar. Steve Aron is at Widner College, Chester, PA. Look for him to be off to law sch. Sonny is now in Rutgers Med Sch (Piscataway). He is looking for suggestions on a med sch hair style. The only one he has come up with so far is the Don Ho look, modified for an Abn Ranger.
Word from Thailand is that Joe Kosciusko is teaching sociology for U. of MD between hours in the cockpit. Word from Calif. is that Henry Klinger is in Paso Robles running two motels!
I talked to Pete Cahill's bn CO. I was proud to hear the praise for the job that Pete is doing with HHC, 35th Engrs. Maria and he are enjoying HI, too. From the other side of the world: Glenn Menninger is an adj in TUSLOG (Turkey). It is an unaccompanied tour, so wife Joanmary is in Union, NJ, for the interim.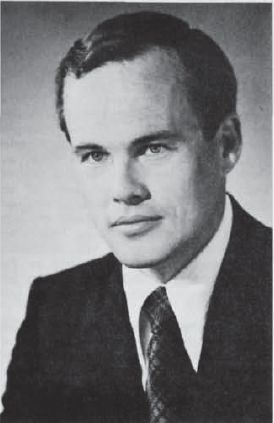 John Knowles called in Aug. He is in the Baltimore Dist Engrs, but is moving to Andrews AFB. Seems that there is an exchange program whereby he will work for the AF for several years as an engr. Stan Genega just returned from Germany where he was on an Olmsted scholarship for the last 2 years in Bonn. Stan did not want to go directly to grad sch. So he is now stationed at Ft Meade in the Baltimore Dist Engr office. Chuck McClosky just left that office for Europe. He did not know his final destination, but it will be very different work from the Chesapeake Bay model that he was a proj engr for. Don Hall, who is in the AF, is stationed at Langley AFB, VA. Norm Boynter is teaching nuclear engr at USNA. Frank Hennessee is still at Aberdeen. Larry Strassner works in Baltimore as a portfolio mgr for Mercantile Trust Co. He handles accounts for as little as $10,000 and as much as $76 million. Jim Tillman works for the gas and elec company of Baltimore. Bob Wolfe is in Cambodia with the military equipment delivery team. Wayne Scholl is the education officer for Engr branch.
New young 'uns at WP: Jeannine Walter and Robert Bruce Clarke.
Last issue I neglected to mention the departure of Lloyd Briggs from Soc Sci to the 1st Natl Bank of Chicago. Lloyd has the important responsibility of determining whether a new depositor receives a 2 or a 4-slice toaster when he opens an account. Katherine and the 3 kids live with Lloyd in Arlington Hgts, IL.
Nancy Hecker writes from Huntsville, AL. Bill is now with the Adv Ballistic Msl Def Agcy. He is putting his degree from Tulane to work on some high-level stuff. Outdoor life is great according to Nancy. Also at Redstone are Donna and Rick Bunn (MICOM). Marge and Mike Drinkwater just moved from Colo Spgs to join the SAM-D people. Sylvia and Bob Molepske are also with SAM-D. Nancy saw Maria Cooley over the summer. Jack finished at Notre Dame, and was taking the bar for IL. Meanwhile he is working as a law clerk in Chicago.
That is it. ALOHA!