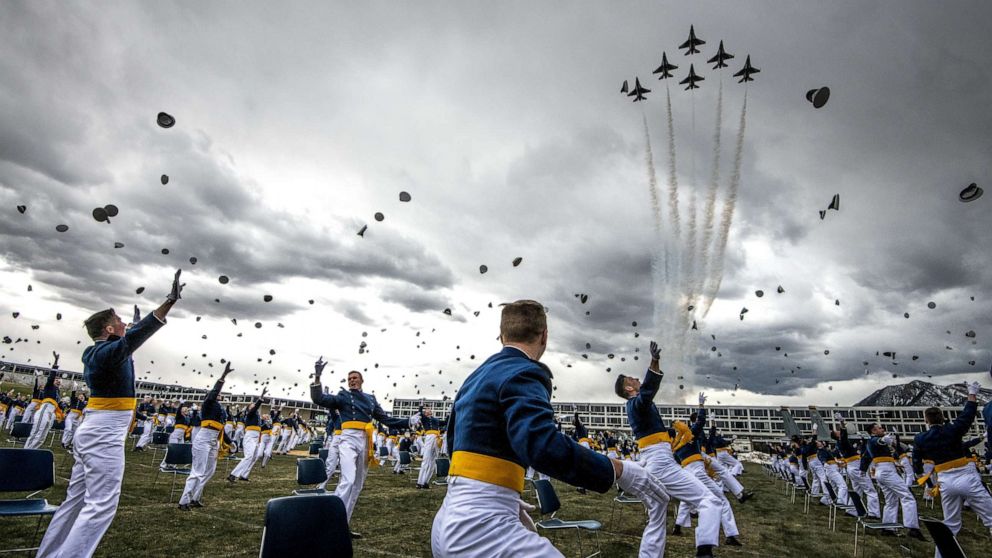 As nearly 1,000 Air Force Academy cadets took part in their socially distanced graduation ceremony Saturday, swearing an oath to the United States, wearing face masks before and after, separated at all times by at least 6 feet and without family and friends there to cheer them on.
This year, in a historic first prompted by the COVID-19 pandemic, the Air Force Academy Graduation went virtual.
Families said watching graduation on a computer screen is not exactly how they envisioned celebrating the completion of four years of hard work. But they're taking it all in stride.
The Carlisi family had been looking forward to a big gathering in Colorado Springs, Colorado, with 22 family members and guests from at least five states planning to attend before the pandemic struck.
"We rented a couple of houses, and we had some big parties planned and lots of family coming in, and it was going to be exciting," Alison Carlisi told ABC News. "And, yeah. It's different now."