Featured Pictures
This page will be updated regularly to feature pictures that cadets and family and friends submit to show what Alaskan Cadets are doing at the Academy.
If you have a picture that you would like to see here please submit it to the web master and it will soon be featured here.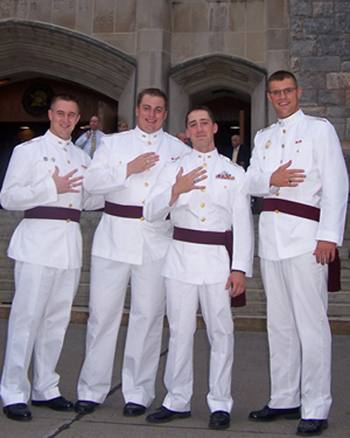 2009 Firsties with their new Crass Brass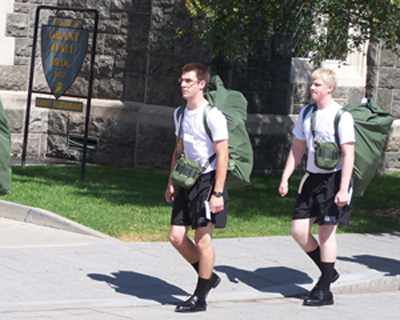 New plebe Grant Hicks heading to the barbershop - Rday 2008
A newly shorn Grant is ready for the rest of Rday.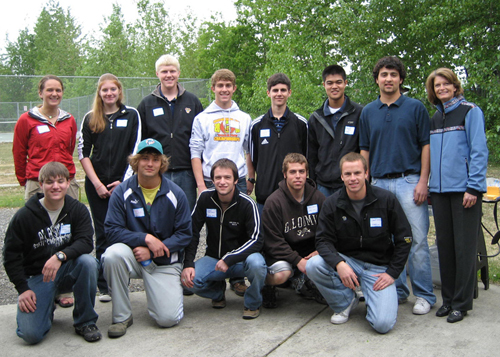 Photo courtesy of Senator Murkowski aide Amy Erickson
Senator Lisa Murkowski joined us for the All Academy picnic this year.
Ala