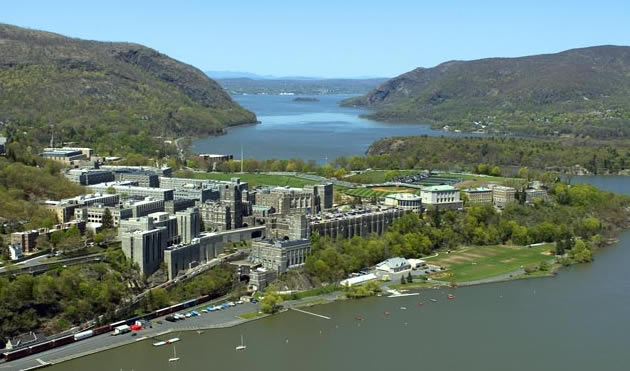 Parent Handbook
Our handbook has been compiled to help families in Alaska understand what is happening with their cadet during their time at the Academy.
We have tried to make it as specific to the unique needs of Alaskans as possible and believe it will help you as you work through the unique challenges of having a cadet so far away as you deal with travel, boodle, mail, etc.
Please visit the topic specific web pages that deal with these items individually for more information. Links at the bottom of the page will allow you to go through the handbook online. A .pdf file of the handbook is also available.
Additionally, we have a handbook specifically written to assist plebe parents. This may be found in the Plebe Year section.
Post Information
Gate Hours:
Thayer Gate - Open 24 hours
Washington Gate - Open 24 hours
Stoney Lonesome Gate - Open everyday 0530 - 230
Restaurants on Post
Eisenhower Hall - Open to the public on special occasions
Grant Hall - Hours:
Monday - Friday 0700 - 2200
Saturday 0900 - 1000
Sunday 1200 - 1000
West Point Club
Parents of Cadets are considered honorary members of the West Point Club.
Lunch Monday - Friday 1100 - 1330
Dinner - Thursday and Friday 0500 - 0900
Brunch Sunday - 1000 - 1400
Call 845-938-5120 for more information
Fax 845-446-0749
Thayer Hotel
Breakfast 0700 - 1030
Lunch 1100 - 1420
Dinner 0530 - 0900
Sunday Brunch 1000 - 1400
Call 845-446-4731 as reservations are required.