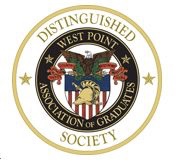 Save the date!  Army plays at GSU again on Saturday, September 4th 2021.  Kickoff at Noon.
Game Tickets & Parking:
Game tickets will be available for purchase from GSU on Monday, August 16th. They will be priced at $45/each and can be purchased directly from GSU's website
Parking Tickets will be priced at $20 per space in the Orange Lot. WPSA will send out a link to membership that allows guests to purchase directly from GSU.
We encourage everyone to join the 250+ Army fans who have already purchased indoor tailgate tickets before they sell out.
Looking forward to seeing everyone at the tailgate and the game!
Go Army,
The West Point Society of Atlanta
Updated on August 13, 2021