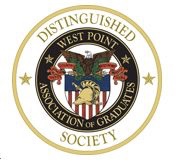 WHO: Anyone and everyone
WHAT: The monthly Southside Gathering of West Point grads along with their family and friends.
WHEN: Friday, 24 June 2022, starting at 1900 hrs and lasting until whenever.
WHERE: Y-Knots Sports Bar and Grill, Peachtree City, GA…Most likely downstairs.
WHY: It is hot. It is very important to drink plenty of fluids.
Looking forward to seeing one and all,
Jack F. Smith '81
El Capitan
Southside Gathering