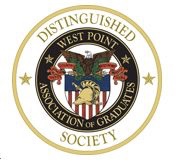 Somebody tried to tell me that Army lost their last game…I was having nothing to do with that dude.
The Southside did have 62 people to gather and watch a great half of Army-Navy football.
Wednesday evening, we will gather once again to watch Army take on Missouri in the Armed Forces Bowl. Here are the particulars:
WHO: Anyone with a heart beat
WHAT: Army football takes on the Missouri Tigers
WHEN: Wednesday, 22 December, starting promptly at 8:00 PM (that is correct 2000 hours)
WHERE: Y-Knots Sports Bar and Grill, Peachtree City, GA
It should be a good show. Army is a three point favorite with a commanding 52% chance of victory according to ESPN.
Saddle up one and all and join the charge.
Jack F. Smith '81
El Capitan
Southside Gathering