Southside Army Football watch party vs. Western Kentucky
September 11 @ 11:30 am

-

3:00 pm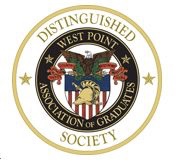 This Saturday the Black Knights take on Western Kentucky at West Point.
WHAT: The Southside Army football watch party
WHEN: Saturday, 11 September, at 11:30 AM. (see note below)
WHERE: Y-Knots Sports Bar and Grill, Peachtree City, GA, upper level
Notes Below:
1. Y-Knots normally does not open until Noon. They will open their doors for us at 11:30 on account of the start time, but by law they cannot serve adult beverages until noon.
2. Park behind the shopping center to avoid the crowded farmer's market on the front side.
3. No one under 21 can enter Y-Knots
Come one, come all and bring your rabble rousing A game.
Jack F. Smith '81
El Capitan
Southside Gathering