Army-UConn football watch party – Southside
September 18 @ 12:00 pm

-

3:00 pm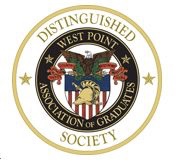 This Saturday Army takes on the Huskies and the Southside will Gather once again to rabble rouse to victory. Here are the particulars:
WHAT: Army vs UCONN football watch party
WHEN: Saturday, 18 September, starting promptly at 1200 hrs
WHERE: Y-Knots Sports Bar and Grill Peachtree City GA
WHY: According to the 1951 bugle notes on page 190, the Cadets of the U. S. Military Academy is first in the order of parade precedence of all military organizations.
According to ESPN, Army has a 98% chance of winning.
Reminder for those who might show up for the first time:
1. Farmers Market in front of Y-knots means you should park behind the shopping center.
2. No one under 21 can be in Y-Knots.
3. Doors open at noon, unless you have a hankering for pickled okra, no need to show up early.
Looking forward to seeing one and all,
Jack F. Smith '81
El Capitan
Southside Gathering