Grad: Michael Boulegeris '83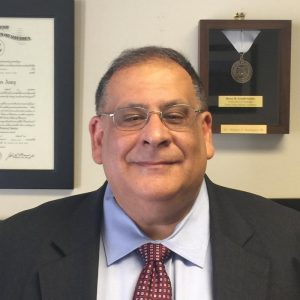 Michael G. Boulegeris (USMA '83)
Boulegeris Investments, Inc.
Michael Boulegeris graduated from the United States Military Academy with a B.S. degree in Engineering and a minor in Eastern European and Soviet Studies. He served as a commissioned officer in the United States Army, achieved the rank of Captain and was entrusted with a high security clearance.
Mr. Boulegeris founded the firm, Boulegeris Investments, Inc., in 1992 and is the firm's Chief Investment Officer. He also serves as a Trustee of the Annunciation Cathedral Endowment Foundation of the Greek Orthodox Church in Atlanta, GA. Mr. Boulegeris was recognized by the West Point Association of Graduates and inducted into the General Henry H. Arnold Society.
Mr. Boulegeris was a Co-Founder of MAP Pharmaceuticals Inc., a biopharmaceutical company that was acquired by Allergan, Inc. in March 2013.
Topics he can help with: Investment research, Portfolio management, Entrepreneurship and Philanthropy.
How to Contact: mgb@boulegeris.com
Each month, WPSA will highlight an Atlanta area graduate and WPSA member doing something professionally noteworthy in a business context. Please nominate a Grad you feel has accomplished or is accomplishing something worth sharing.
Each selected Grad agrees to help those that reach out to them seeking guidance or advice. Please respect their time. Nominations are voted upon  
by the WPSA Board monthly. Nominations can be sent to President Elect Samir Patel '08 at samir.t.patel@outlook.com
Grip Hands!
Board of Governors
West Point Society of Atlanta