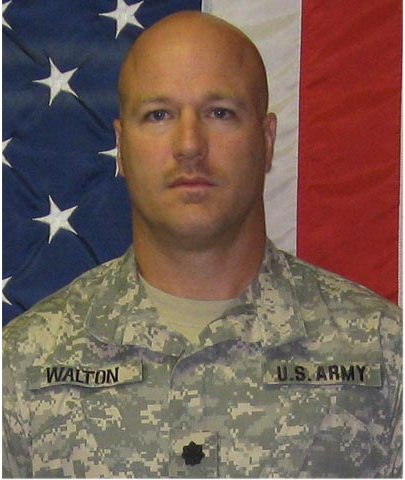 With great sadness we report the death of LTC James J. Walton (G4) '89. Jim was one of four soldiers killed by an IED and small arms fire on June 21, 2008, in Kandahar City, Afghanistan, in support of Operation Enduring Freedom. Please keep his wife, Sarah, in your thoughts and prayers.
ABC affiliate WJLA TV has an article and related news coverage on Jim's passing. It tells a story of Jim's passion for his soldiers and how he was featured last month on an Albany, NY, radio station's American Heroes segment.
You may post memories or a eulogy to Jim on his eulogy page.
Well done. Be thou at peace.