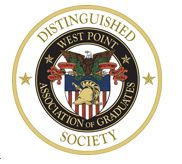 Army Football is visiting Atlanta to Beat the Hell out of the Georgia State Panthers!
We are hosting a tailgate + we secured discounted game tickets + we have parking passes + we have a designated hotel with a group rate.  Each item (tailgate, football tickets, parking pass, and hotel) must be reserved individually. Join us!
When:
Saturday, 19 October 2019
Tailgate from 2:30pm through 6:45pm
Game time is 7pm
Where:
Georgia State Stadium (formerly Turner Field)
Blue Parking Lot
---
Tailgate Pricing:
$75 for adults/$35 per kids ages 5-12
UPDATE: As of Friday, Oct 4- No more tailgate tickets and parking passes available.
We have received enormous response for the tailgate an we expect ~2,000 people at the tailgate alone, including the Superintendet, Rabble Rousers, and West Point spirit band. GSU's recent victory over Tennessee saw our tailgate sales increase even more.  We are on track for this to be the largest event in WPSA's 54 year-old history! 
Bill Crawford, '80, an Army Athletics Radio show host will be our Front Man / DJ for the tailgate.
Link to RSVP Tailgate:
Click Here
Please consider Reserving tickets early to help us gauge attendance. We will have entertainment, latrines, BBQ, and beer at the tailgate along with tents.
Print out your email confirmation for tailgate entry.
Sorry, no refunds.
———————————————————————-
DESIGNATED HOTEL
Ramada Plaza Hotel
Less than 5 min walk to Tailgate and Stadium
450 Capitol Avenue; Atlanta, GA 30312
Group Rate: $115 + taxes per night
with $8 overnight parking (normal rate is $20/night)
Call to Reserve: 877-258-8838
Mention West Point Society of ATL group rate
Code:  WPSA2019
Need help with Reservations, email
——————————————————————————
Football Game Tickets
How to purchase Football Game Tickets:
Recommend purchase by calling diretly. Children 10 and under receive free admission, but still need to get a ticket.
1) Call GSU Ticket Office 
404-413-4173
Ask for Gabrielle or GSU Football Tickets
FYI – they are at lunch from 12-1pm
Most sideline seats are gone. Grad seats are at South End-zone.
* Requires Flash on browser
*Discount Promo Code no longer valid, sorry!
—————————————————————–
Game + Tailgate Parking
$15 if purchased in advance from WPSA
$20 on game day cash only
UPDATE: As of Friday, Oct 4- No more tailgate tickets and parking passes available.
* Passes will be emailed within 2 weeks of purchase.
*Parking lot opens at 7am on game day for pre-purchased passes.
*Otherwise, parking lot will open 4 hours prior for general parking at $20 cash.
————————————————————————–
For additional questions, please contact:
Samir Patel, '08; samir.patel2008@gmail.com; 404-723-8410
See what's happening on our social sites
Facebook ‌