How are the proceeds used?
The money from the 2009 project was used to purchase a conversion mobility van for Marine SGT Carlos Evans and his wife Rose Marie. SGT Evans was severely wounded in Afghanistan, so this customized van will provide him with the freedom to be able to drive and travel again:
Checking out the interior for the first time: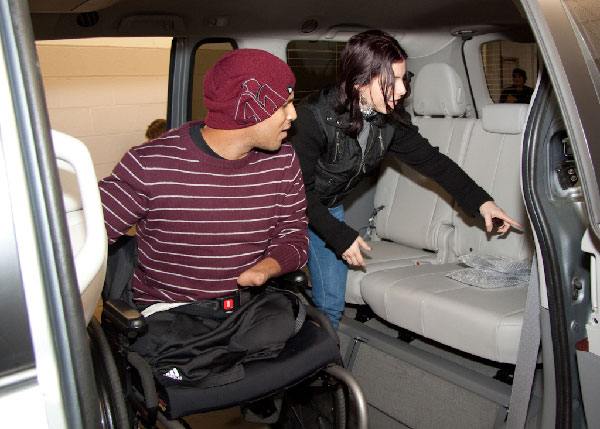 Learning how to operate the driver's seat: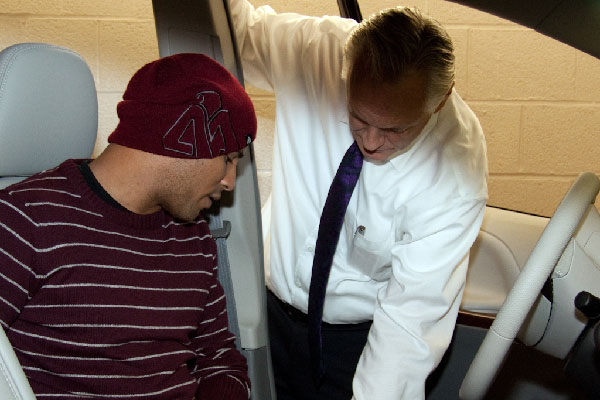 We added an Angel Patch to the vehicle in memory of one of our Fallen Heroes. The parents of SGT Williamson met with Carlos and Rose Marie in mid November, knowing that one day he would be driving this van with their son's tribute on it.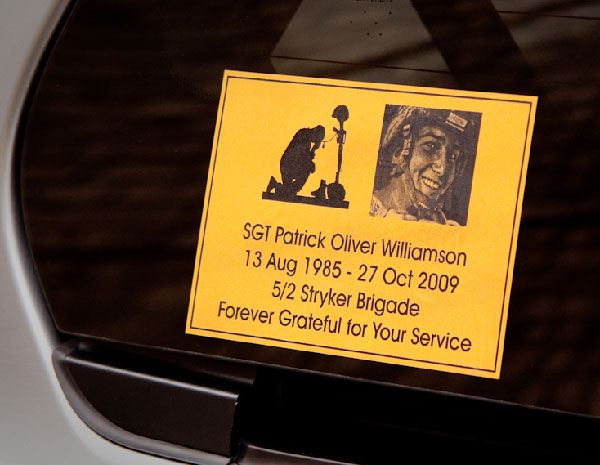 I think this image says it all about how the day went and how SGT Evans feels about the contributions you made to change his life: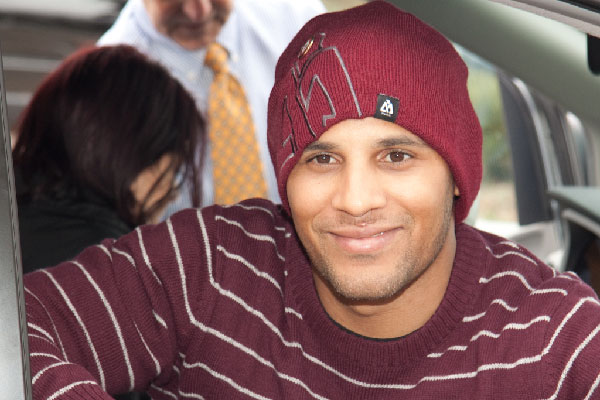 Pure joy to know that he has a vehicle that he can drive: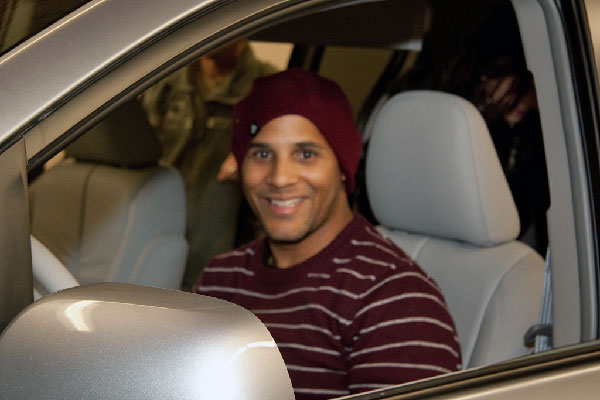 And now a short message of thanks from SGT Evans. You should be able to see it using Windows Media Player:
Here is the web page that we provided last year on the use of the proceeds.
http://www.west-point.org/family/mem2009/2009ANprint/anproceeds.html
If you ever have any questions about the effort, please fee free to write us at ArmyNavyProject@gmail.com