Rocket City Blast
---
The latest information on the Rocket City Blast PDGA B-Tier and Southern Nationals Qualifier May 28-29 2005



The Rocket City Chain Gang
Proudly Presents

The Rocket City Blast

PDGA B-Tier And Southern Nationals Qualifier

May 28-29 2005 in Huntsville, Alabama

4 Courses / 4 challenges		PRO:
Redstone Arsenal			Open - $60
(subject to availability)		Masters - $50
UAH 					Women - $50
Brahan Spring				AM:
Mastin Lake				Adv - $40
					Interm- $30
					Junior/Recreational - $15 

Registration Deadline May 27th		Guest Hotel
Limited to 144 golfers			Holiday Inn Space Center
Saturday May 29th			1-800-345-7720
9:15 Player's Meeting UAH		
10:00 Tee Off 1st Round		
TBA Tee Off 2nd Round		  
Sunday May 30th		  
9:00 Tee Off 3rd Round		  
TBA Tee Off 4th Round	



Click the rocket to download a flyer.

Click the disc golfer to download a registration form.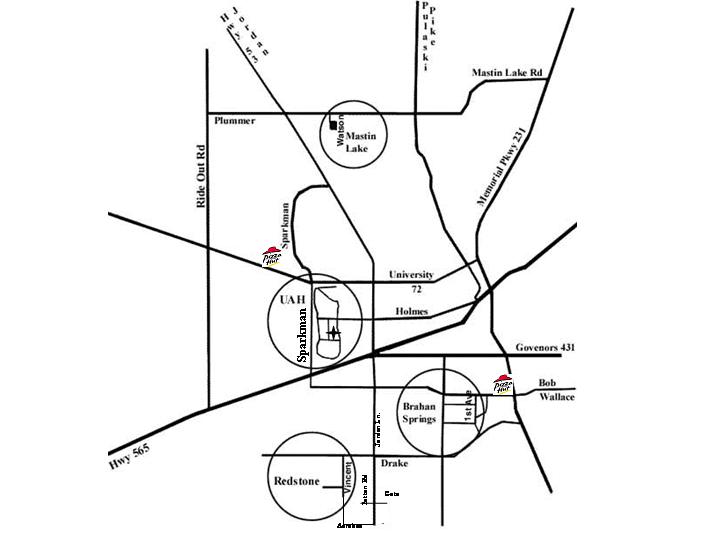 Directions to UAH: Access Sparkman from University or I-565. Go East on Lakeside Dr. (Stoplight) then left at the stop sign. The next right will take you to the parking lot behind the alumni building where the course starts. email Addie Isbell with your questions about the tournament. Or call her at (256) 489-5128.