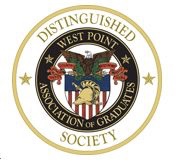 Tentatively Scheduled
Please save the date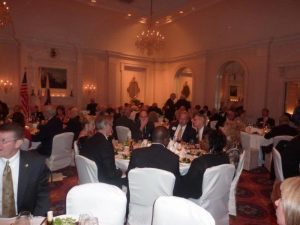 Join your classmates, fellow Alumni, and friends of West Point to celebrate Founder's Day, on  23 March 2019.
The BOG and our Executive Director, Jan Heath, completed a full review of our Founders' Day along with several other venue options in the Atlanta area in terms of costs, location, and other considerations.
We have concluded that the Capital City Club-downtown still remains the best option for our Founders' Day. For example, many event venues in Atlanta do not have in-house meal prep and the cost to hire a professional caterer plus event space rental and other required fees would increase the cost to at least $125+ per person. For 2019 we will charge WPSA current dues-paying members and their guests $80/person.  Non current dues-paying members and their guests will be charged $90/person.
The Capital City Club-Downtown is reasonably priced for the magnitude of our event (we always exceed 180 guests annually). We also have a deep relationship with their management, which goes a long way in pulling off this event. They know what we need and continually put forth their best effort to take care of us. They even waive fees they charge other groups because of our long-standing relationship.
Based on your feedback, we will shorten the program by about 30 minutes from the 2018 FDD. In the future, we will have a streamlined, joint presentation of our various awards as well as more exposure to the FDD Silent Auction. The Capital City Club-downtown has installed a large TV screen within the extension of the ball room so all guests can now see audio/visual presentations regardless of where they are sitting.
We hope to see you at next year's Founders' Day Dinner on March 23, 2019!
Beat Navy!
Samir Patel, '08
WPSA President
404-723-8410
Grip Hands as we celebrate Founder's Day with the West Point Society of Atlanta.
Guest of Honor: MG John C. Thomson III '86, Deputy Commanding General, III Corps and Fort Hood
When: 24 Mar 2018 (Saturday), 6pm
Where:  Capital City Club –  7 John Portman Blvd NW; Atlanta, GA 30303
RSVP options:

To guarantee class seating, please RSVP by 16 March
Online RSVP:  https://secure.west-point.org/wpsa/events/fdd.mhtml
$75.00 per person for current dues-paying members and their guests
$85.00 per person for non dues-paying members and their guests
A reservation made is a reservation paid!
Early RSVPs and payment are strongly requested.
If you prefer reading and using the flyer to RSVP, please print and return this: WPSA Founders Day Dinner 2018 Flyer