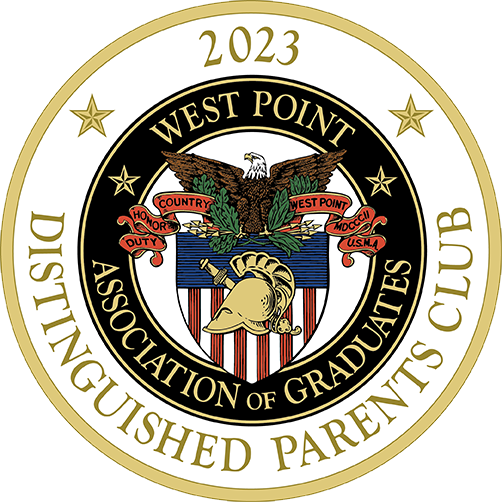 Please Join Us
West Point Parents Club of Oregon
Dear Parents:
Greetings and congratulations! The West Point experience may not be for everyone, but for the cadet candidates who persevere, are offered and accept the opportunity to attend the United States Military Academy, it's a proud accomplishment for the entire family. As fellow parents, we know something about what you and your son or daughter may be going through. In fact, parents clubs throughout the nation have been created to help you weather the storm and survive the experience.
Right now you may have lots of questions. Some are related to the selection process, others about the Academy experience itself, and still others concerning what role you may be able to play in trying to best support your son or daughter as they strive to meet the many challenges ahead.
You'll find many sources of information available to render assistance. Please consider our Parents Club available to help you in any way we can, even if it's just to listen or recommend how best to resolve your issue or concern.
Our foremost reason for existence is to support each other and our cadets. For those that are interested, we encourage you to join a parents club for continuing support. Our Oregon Club meets at least three times each year at various locations throughout the state. We seek to keep our members informed of key activities in the lives of our cadets, recognize significant milestones in their stay at the Academy, and annually sponsor social activities involving cadets and families associated with all the service academies. Dues may vary for each club. Ours are currently set at $50 per year, $200.00 per family for four years of membership. To join , simply complete the application for membership. Contact us at any time if you have questions or concerns that need a parent's perspective.
Again, congratulations to you and your son or daughter. Good luck in the weeks ahead as you each prepare for the journey to come. Let us know if we can help you at any time.
WPPC-Oregon
SUPPORT YOUR CADETS! VOLUNTEER!