Memorial Day 2010 at Henri-Chapelle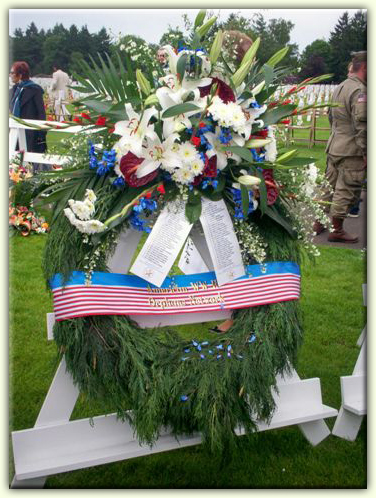 The beautiful AWON wreath at Henri-Chapelle remembers 66 AWON Fathers
by name among the 7,992 Americans buried here and an additional 450 missing,
whose remains were never found.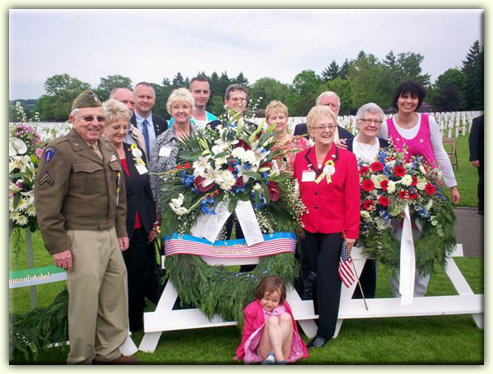 The first of the 2010 Memorial Day pictures to come in. This is most of the AWON group
with the U.S. Ambassador to Belgium, Howard W. Gutman, Art Mahler, the Burtnett brothers,
the Heath Sisters (Helen Vernon and Nancy Lawson), Régine & Bernard, and next to
the Ambassador (center) is Martijn Van Haren, who recently adopted the Grave of
Helen and Nancy's Father, PFC Elmer Baker Heath. Marie is down in front.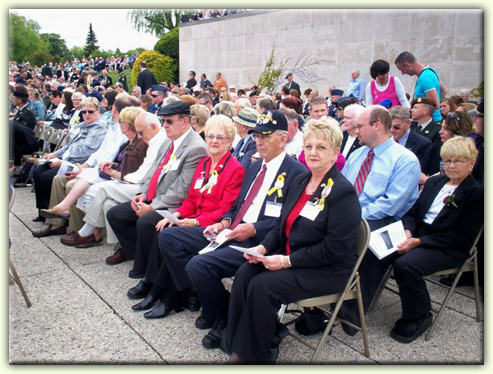 Helen Heath Vernon and Nancy Heath Lawson and their husbands, Sherman and Glenn,
wait to place the AWON wreath. Régine and Martijn stand in the background.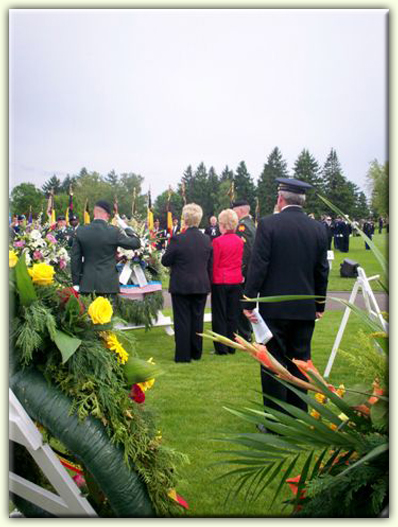 Nancy and Helen present the AWON wreath, as the
U.S. Army (among many others) salute in memory of these remarkable men.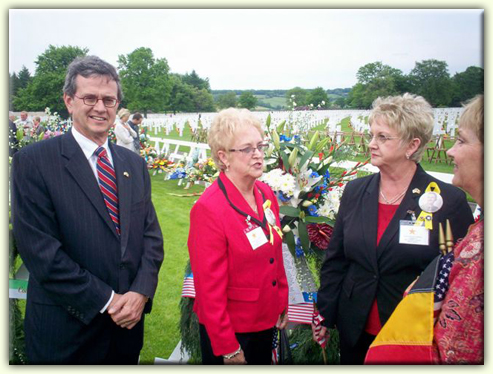 Helen and Nancy share a moment with Ambassador Gutman just following the service.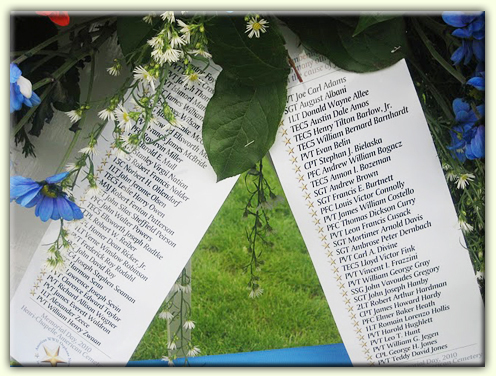 AWON men are remembered now by name at all 16 American overseas cemeteries
that keep or remember our fallen from World War II.



Here are some elements of additional coverage:
For additional pictures of the Henri-Chapelle services, Click Here!
For Belgian TV coverage of the Henri-Chapelle services on the previous day, Click Here!
For a look at the combined reception at the Belgian Provincial Palace, Click Here!
For French TV coverage of a school visit by Art Mahler and Joe Lippi, Click Here!
Finally, do NOT miss this description of Barbara Swenson's meaningful
FIRST visit to Henri-Chapelle, Click Here!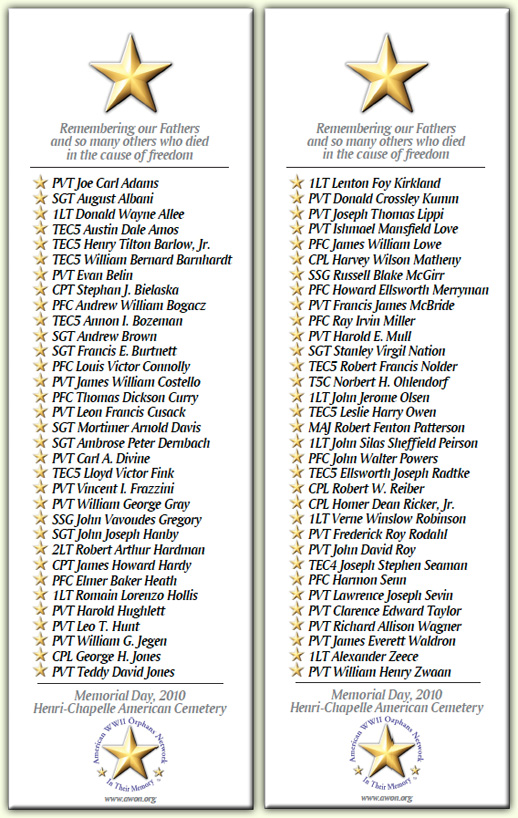 In Their Memory