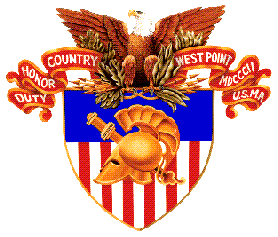 "The 1st Division"

This page is dedicated to a real First among the many notable graduates of West Point:
The FIRST minority graduate of West Point...
The FIRST American Indian Graduate of West Point...
And the FIRST West Pointer from the Great State of Alabama.....
was MAJOR DAVID MONIAC
West Point Class of 1822
"...this graduate was a Creek Indian."


Watch this page for more on Major David Moniac!

AI-Grads |Pershing Barracks|