Classmates, Wives, and Friends of '65,
On behalf of our amazing Class, it is my honor and privilege to announce the selection of our own Buddy Bucha to be a Distinguished Graduate of the United States Military Academy. For those of you who haven't yet seen the release of this great news by the Association of Graduates, earlier today, the attachment contains their announcement.
Our Class President, Clair Gill, had some very nice words to share which I would like to use as an introduction to this report:

Classmates,

It has just been announced by the West Point Association of Graduates that our Classmate, Paul W. "Buddy" Bucha has been selected as a Distinguished Graduate of the Military Academy, with honors to be bestowed this coming May 20th on the Plain and following the parade, in Washington Hall.

Speaking for the Class, I cannot express adequately how proud we are of Buddy and his enormous contributions to our Alma Mater and all Service Academies, serving men and women in the Armed Forces, and to our veterans. While all of his efforts have been totally selfless, I must admit that most of them were largely unseen until our Class chose to nominate him for this high honor. Buddy is just that kind of a leader - serving quietly but effectively and with no expectation of recognition. Simply put, he makes us proud to be his Classmate.

There are a number of individuals who assisted in developing the compelling narrative and support for Buddy's nomination, but I would like to single out the author (and grammarian), Bill Birdseye, along with John Howell, our indefatigable operator and researcher who cajoled a dozen or so very busy persons of stature to support the nomination with hard-hitting personal testimonials.

Please join me in congratulating Buddy Bucha in his receipt of this richly deserved recognition, and stay tuned for details of the May ceremonies to which you will all be invited.

Strength and Drive.
Clair Gill
Class President
------------------
I'd like to add here that when Clair mentioned testimonials from "very busy persons of stature", he wasn't kidding. Several of them could be seen on television last night during the State of the Union address. While most of this report focuses on Buddy's Medal of Honor, please understand that the Distinguished Graduate Award is being presented because of his entire career of selfless service to his fellow servicemen, all branches of the military, and our nation.
As I was preparing this report, I contacted Buddy for some help with a few photos (I'm big on photos to supplement and enrich a story) and he came through with flying colors. Let me start by sharing a great picture that shows Buddy as we knew him back in the day: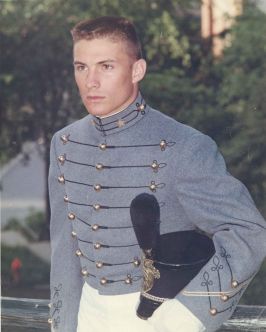 One very serious looking dude for sure. Next there are two photos with a very interesting story. The morning after the battle, during which Buddy's actions earned him the Medal of Honor, several pictures were taken. The first one, which was chosen by the CG of the 101st because it shows an Airborne Ranger in what was considered an appropriate combat situation, was taken just seconds before the second one which was rejected because it was considered inappropriate to show such a soldier and leader crying. As it turns out the second picture was taken at the moment six of Buddy's men, KIA, were brought up on stretchers. Buddy explains that he was not embarrassed by the photo, instead it became, for him, the basis of his own need for accountability and his commitment to spend an average of one day per week with veterans or troops anywhere.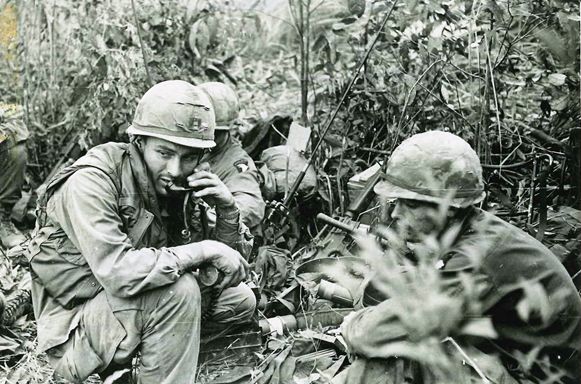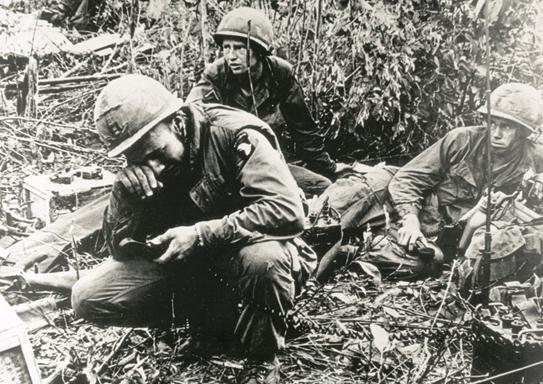 Next we have a couple of pictures taken the day he was presentation of the Medal of Honor. First the official photo taken with the USMA Color Guard and a great individual shot. As you can imagine photographs were the order of the day.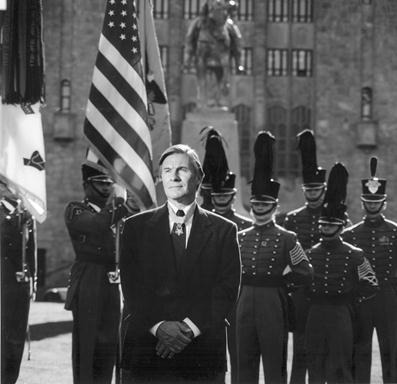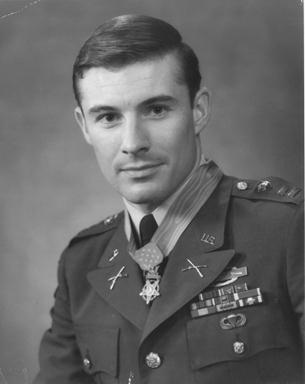 Then we move to two more photos taken a little further down the road (note the hair is just a tad lighter).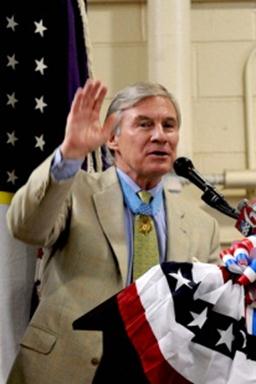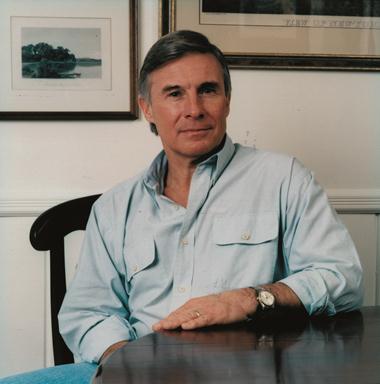 While he's not big on talking about himself, I was able to talk him into sharing this very telling comment about his reaction to the upcoming presentation of the Distinguished Graduate Award:

When a young officer in the class of 82 first asked if I would mind were his class to nominate me for the Distinguished Graduate Award, I was very surprised and humbled, but suggested they focus on one of their own given all that his class had experienced. As time passed, I became aware that the initiative had not faded away as I had thought. So when I was told by John Howell that he was working on the nomination with several other Classmates and merely needed the names of a few friends, I was truly moved. In these things, it is not receiving the actual award, the medal or the honor that is so moving, but rather the fact that so many truly good people believe that you are worthy of the honor in the first place. That is to me the greatest honor of all. I cannot think of anything more humbling than to have been nominated by your peers and selected by them to be included among those they call "friend."

Buddy
Thank you Buddy, for these comments, and for being one of my most significant sources of pride in this amazing Band of Brothers we call "Strength and Drive".
Rick