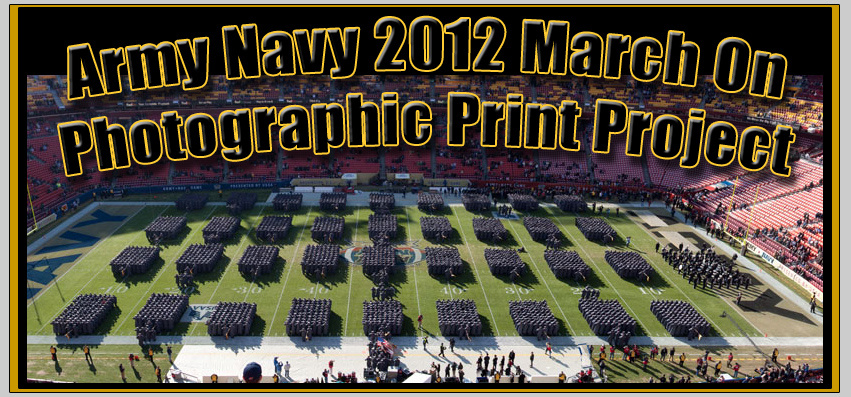 Custom Orders
We are creating a personalized Army Navy poster in addition to the standard poster. Here are PRELIMINARY unpolished examples to review.
Army Custom Sample

Navy Custom Sample

You will be able to specify your Cadet or Midshipman's company to put on the print.
Each image will be custom printed, mounted on a hardboard, ready for framing at 18" x 24", and delivered flat directly to your door. The first poster order will be priced at $150, with extra posters for $50 each.
If you ever have any questions about the effort, please fee free to write us at ArmyNavyProject@gmail.com