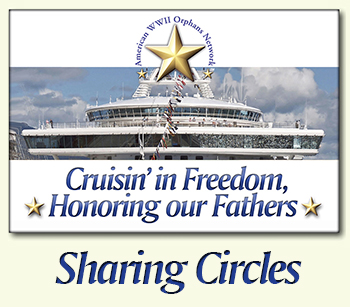 Another AWON tradition continues . . . as we remember and honor the stories of our fathers.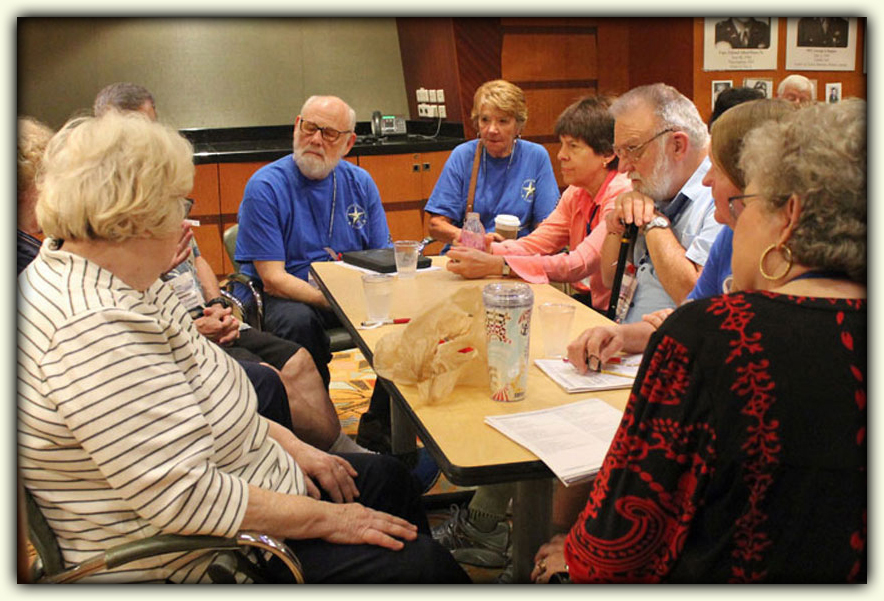 Bonnie Hellums leads a discussion that includes Ed Peters, Barb Kelly, Sue Perko, Walter Carter, and Betty Volkan.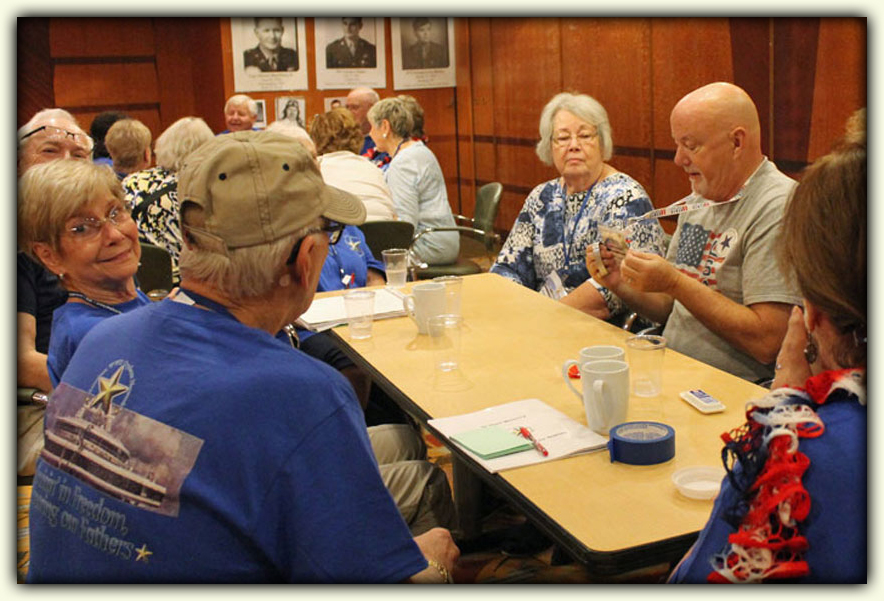 Barry Barr-Finch shares a story about his father.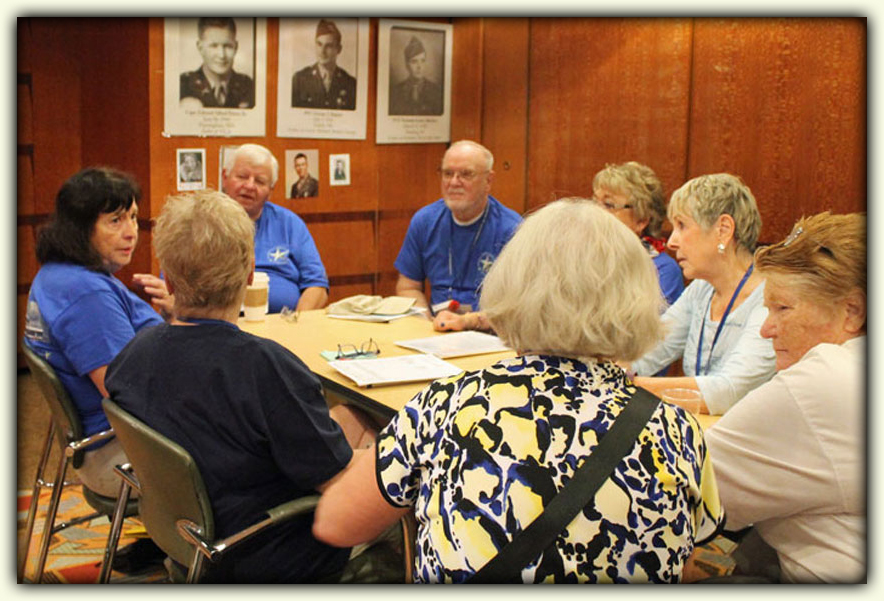 Walt Linne, Norm Burkey, Caroline Fuller Jackson, Patricia Behan Armstrong, Pat Cervenak Albani
and others share their father stories and AWON experiences.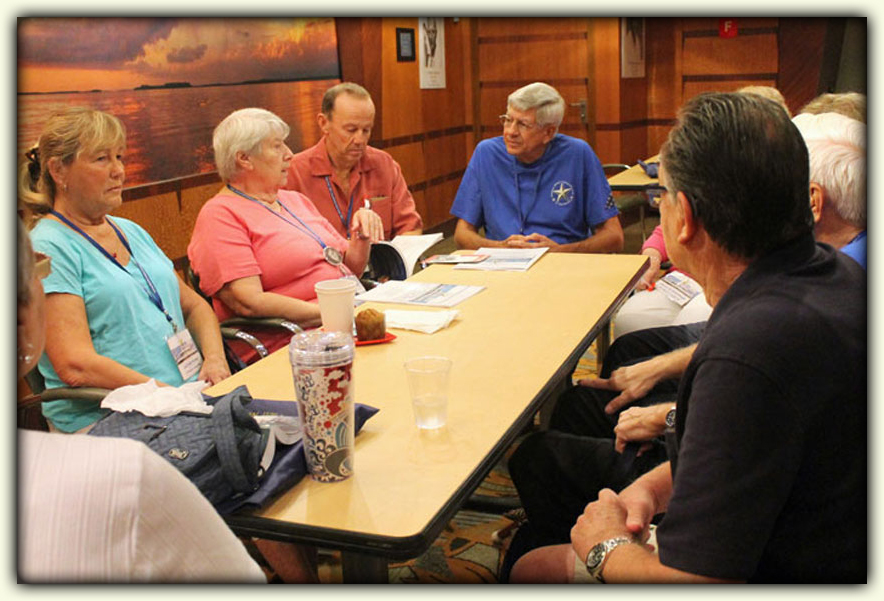 Another group of AWONwers, including Judi Hollis Kramer, Gail Eisenhauer, Paul Bremer, and Ron Burrus, Jr.
share stories in honor of their men . . . to whom we owe so much.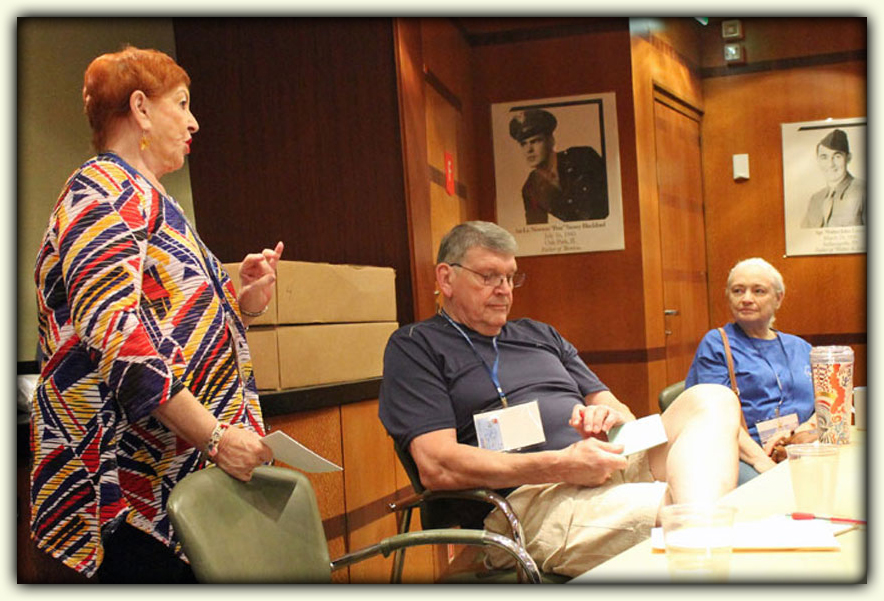 As is also a conference tradition, Rachel Tannenbaum leads a group of attending family members, including Carel Stith.
Rachel and Carel are so typical of the depth of talent that lives among our supporting cast. Rachel is wearing the
patriotic bracelet that was given to all female members on the cruise.