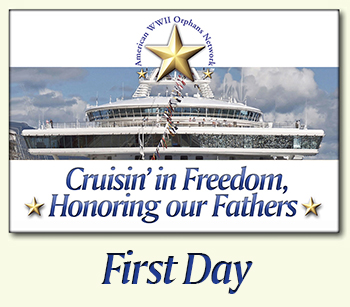 Registration! Welcome to the Florida Conference! Glad to have you all aboard!
Welcome to . . . Orlando, Port Canaveral, and Terminal Ten. We're off! on Sunday, October 30, 2016!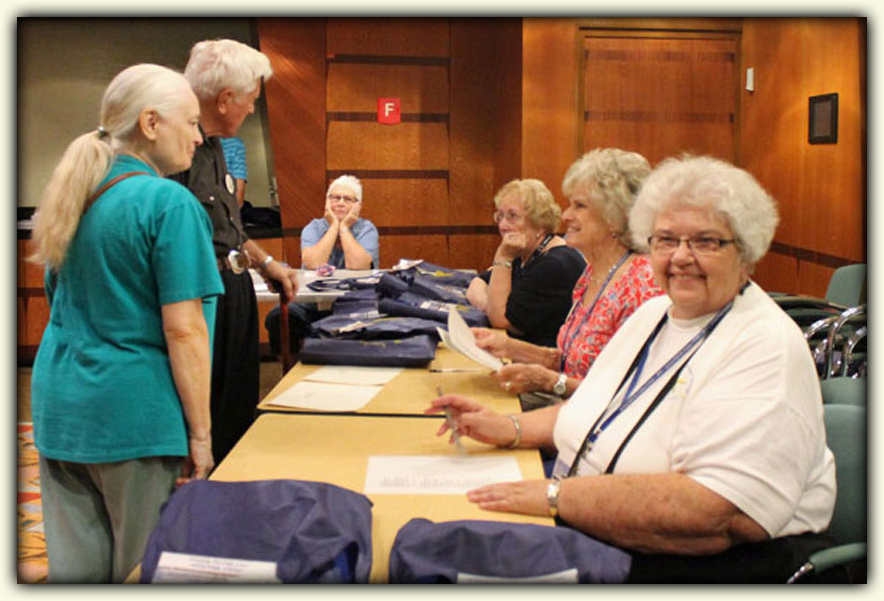 Lynne Lecrone and helpers Barbara Bremer, Janice Buterbaugh, and Veterans Boutonnières Distributor,
Catherine Light welcome cruise conference attendees at the Registration area. Barbara Bremer is the wife
of conference co-chair, Paul Bremer, with our thanks to both . . . and all.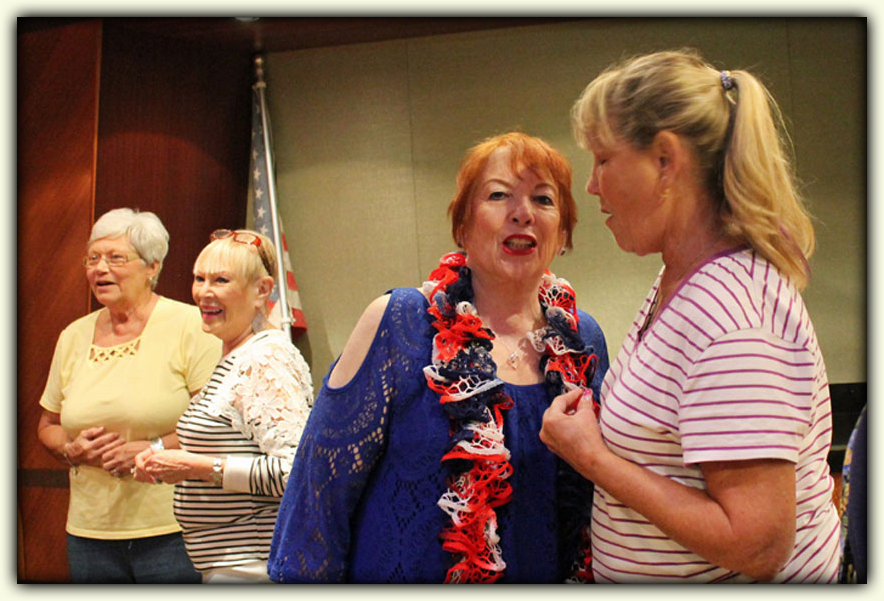 Rachel Tannenbaum and Judi Kramer get reacquainted . . . with Jeanne Rhinehart
and Rachel's sister, Irma Jontiff in the background.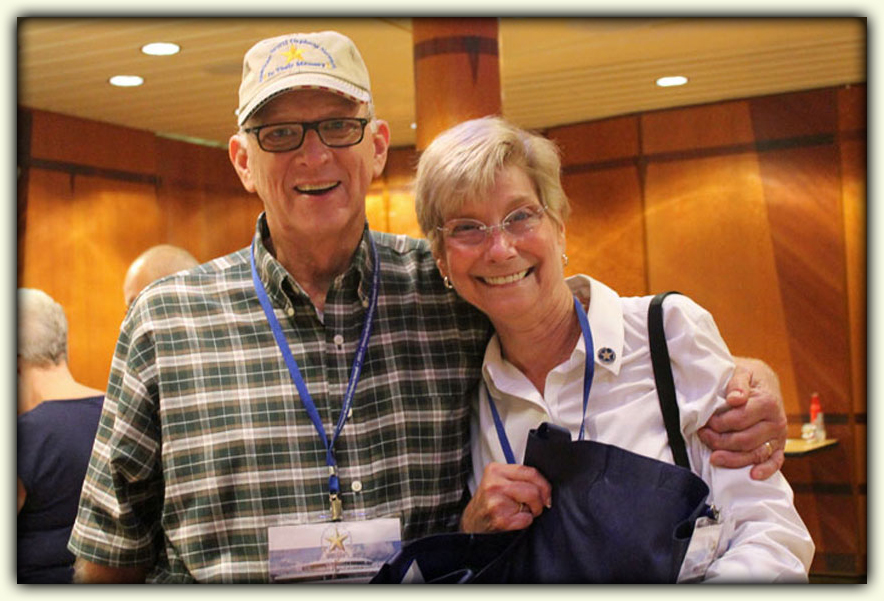 Cousins Howard Walker and longtime AWONer Patty Temte enjoy a mini family reunion.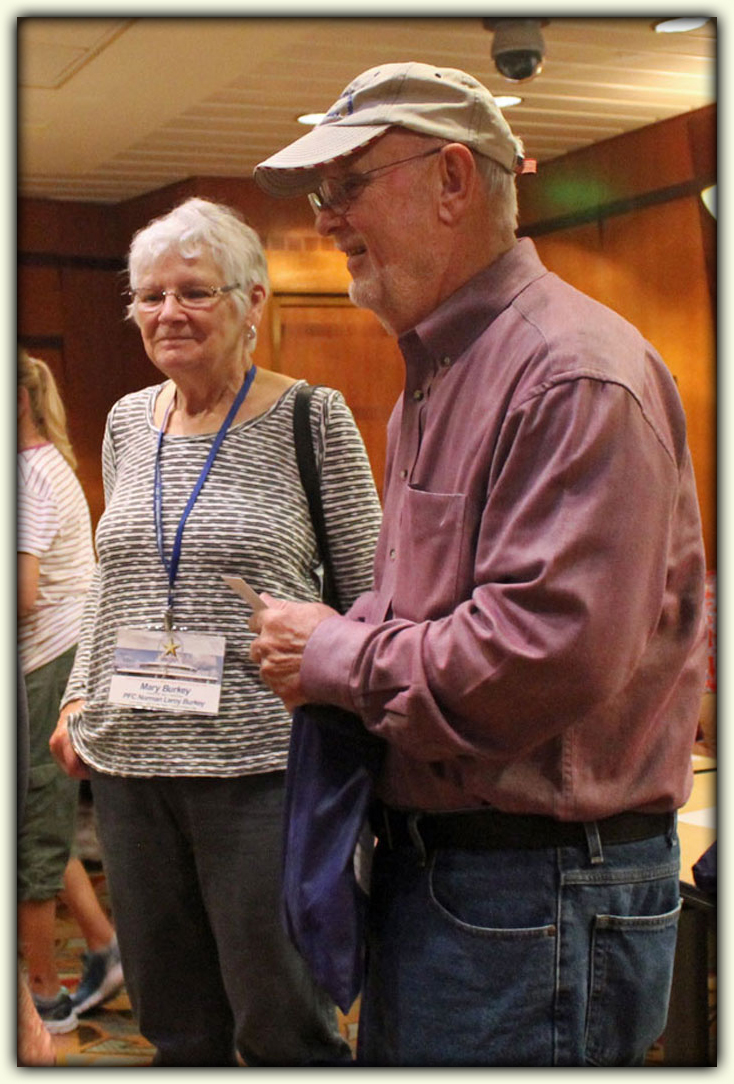 AWON Board President Norm Burkey and his wife, Mary arrive onboard.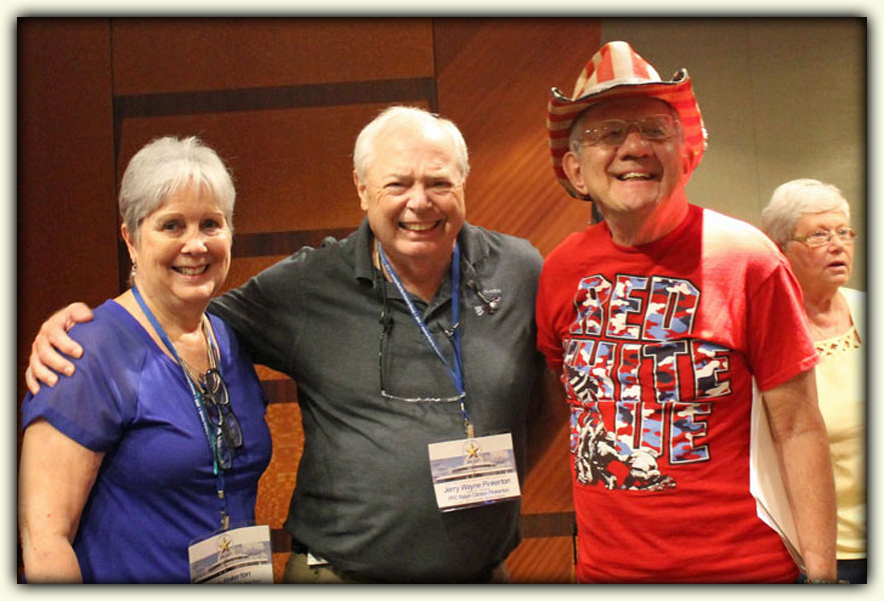 AWON Treasurer Jerry Pinkerton and his wife, Judy hang out at Registration with Conference Co-chair Sam Tannenbaum.
Jeanne Rhinehart is in the background.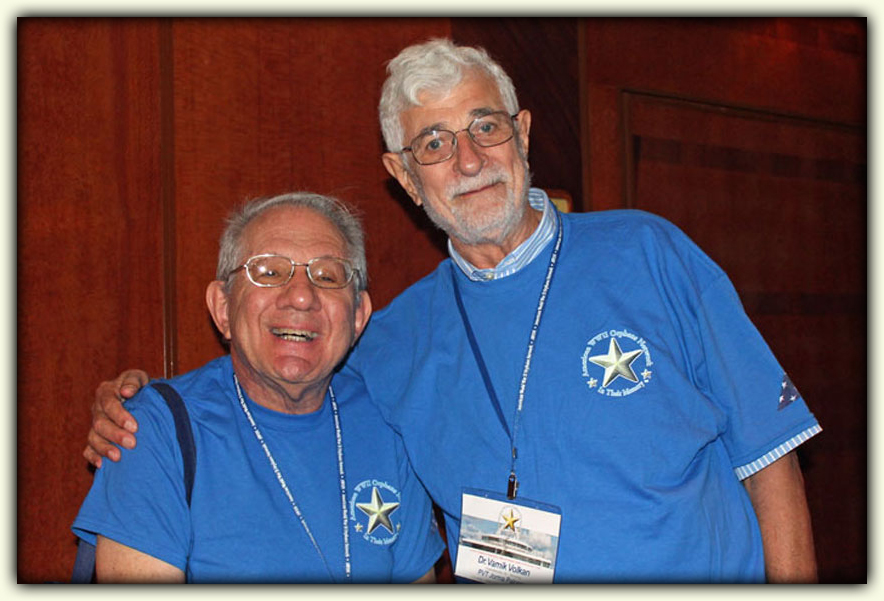 Old friends: Sam welcomes AWON's favorite conference speaker, Dr. Vamik Volkan.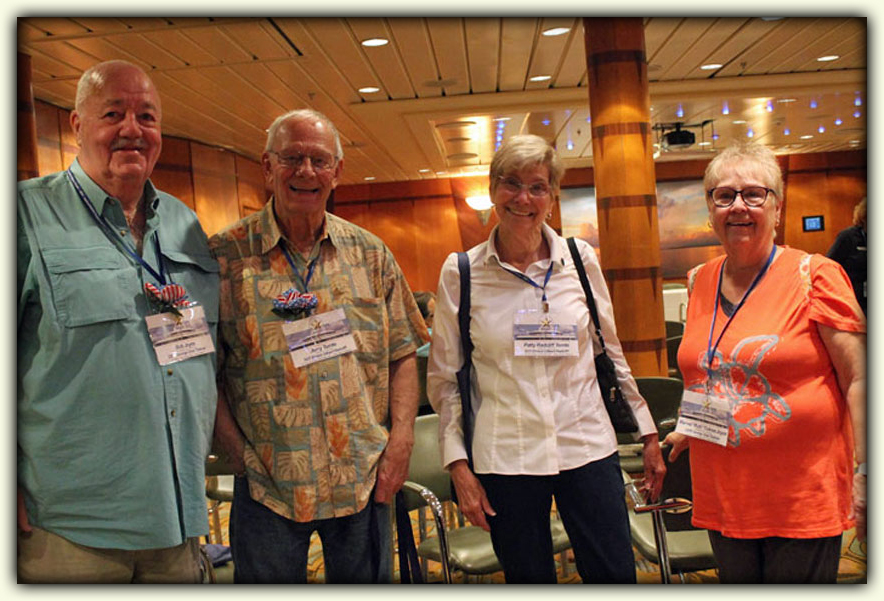 Bob Joyce and Jerry Temte are on hand as Philippine kids Patty Temte and Ruth Joyce get reacquainted,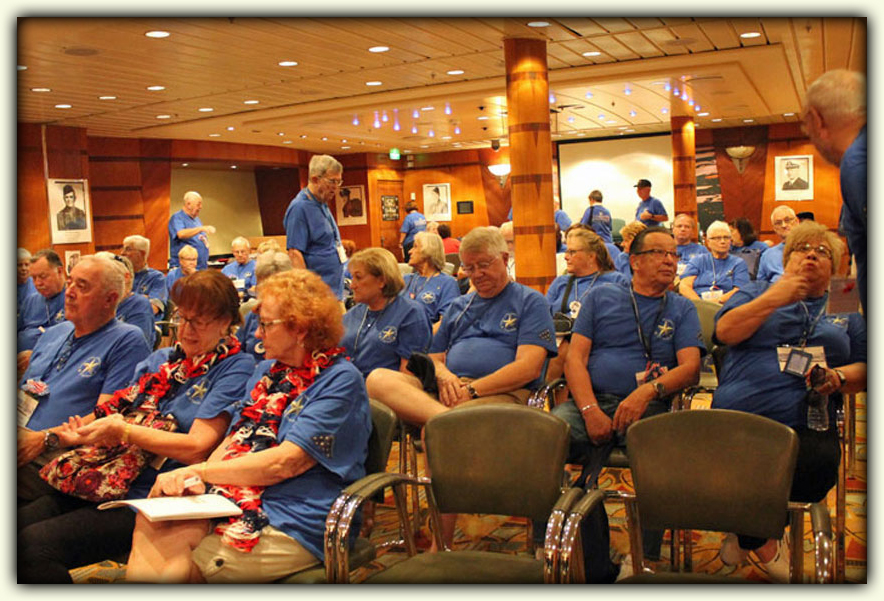 AWON cruisers get together in the main conference room, while posters of many AWON Fathers
originally done for the 2004 DC Conference adorn the walls. Our Dads are with us!