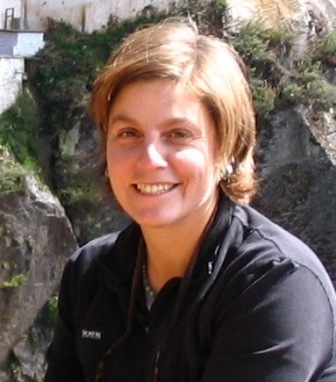 As our AOG strives to become the Nation's premier alumni association, we need dynamic, analytical, charismatic, and candid directors with broad and diverse organizational and leadership experience to: increase the transparency of our association's business operations; facilitate the governance transition; and achieve the next level of growth. I am such a candidate, and seek a position as a Director of the Association of Graduates Board.
I believe that in order for the AOG to effectively support both the Military Academy and its ideals, requires more of its volunteer directors in this new structure to be forward looking. I am a forceful, capable and competent representative for the AOG, and fully up to the challenge of meeting a changing future head on, rather than settling for the status quo. We need new talent and energy in addition to better representation from younger classes (i.e., '80s and 90s) and geographical locations.
I bring a fresh voice that connects with graduates throughout the Long Gray Line. My diverse business acumen, coupled with my leadership and management experience in corporate and not-for-profit organizations, give me a unique and experienced perspective through which I will contribute responsibly and consistently to the Association with new energy, ideas and passion.
USMA/AOG Volunteer Support
Since graduating in 1987 I have demonstrated my passion for the ideals and mission of West Point. I am an active participant on the Communications, Publications, Strategic Planning, Distinguished Graduate and Thayer Award Committees. This summer I joined the organizing group for the 30 Years of Women at West Point Conference, developing the conference website. I am the Class of 1987 President, and previously served as class co-scribe/historian for 12 years. In 1994 I joined the Admissions Field Force. For 11 years, beginning in Maryland, continuing in Massachusetts and now Utah, I have been interviewing and counseling candidates, many of whom have been admitted to West Point. In my home state of Utah, I continue my active support as an admissions participant and in the Intermountain West Point Society. Like many of you, I have also demonstrated my support through personal financial gifts to many programs, activities and campaigns. Ted, my husband and classmate, and I are Academy major donors. As a current Class Trustee, I understand fully the fiduciary and oversight responsibilities that Directors bear and I accept these responsibilities in full.
Professional Experience
Since leaving the active Army in 1991 I have held a variety of leadership positions in business; most recently in the not-for-profit sector as an Executive Director of a health clinic providing medical care to the uninsured. I hold a Masters Degree in Business Administration from the Darden Graduate School at the University of Virginia.
As many of you know, I accepted both challenge and calculated risk to represent the United States in the 2002 Winter Olympic Games in the medal debut of Women's Bobsled. Competing as an amateur athlete and finishing 4th in Olympic trials, I gained significant experience and a distinctive perspective on the challenges of new, developing, and elite athletes.
My current professional focus is authoring a collection of inspirational biographies on the Women of the Long Gray Line. I am also assisting a software start-up company launch a new governance technology platform which promotes secure and real-time collaboration of directors, investors, and executives. Ted and I are the parents of Carlyn Ann McAleer.
Community Involvement
As an active member in the Park City Community, I serve on two not-for-profit boards of directors. I coached girl's volleyball at Park City High School, and I teach skiing at Deer Valley Ski Resort. In 2002, I had the pleasure of traveling to Cambodia. When one arrives in Cambodia, it is immediately apparent that the people are at struggling; some are struggling to get started, some are struggling to survive. All are in abject poverty. While in country, I visited a small orphanage, the Killing Fields Pagoda School. Inspired by the children eagerness to learn and their tremendous spirit, but lack of supplies, I made a financial commitment. More importantly, I developed an organized effort to directly support this school and its children. This work continues today with the generosity of many residents and students of my Park City community and others.
Election
The overwhelming participation in the petition process demonstrated that graduates want choice in the selection of our alumni association's volunteer leadership. The support of hundreds of graduates throughout the Long Gray Line put me and LTG (R) Jack Cushman '44 on the election ballot. WP.org provided a great service by facilitating the petition process and creating the election information site. This is the first election in AOG history where we have a choice among candidates seeking a three-year term. The task before our graduates is an actual decision that involves a choice in the selection of directors for three-year terms, not simple ratification of the nominating committee's selection as in the past. Please fulfill your important role in the electoral process by voting.
I urge you to vote for me in the election commencing 1 November 2005.
Thank you for your support.
Go Army, Beat Navy!
Donna M. McAleer '87