WPSA Special Webinar Series with Bestselling Author Gayle Tzemach Lemmon
November 18 @ 6:30 pm

-

7:30 pm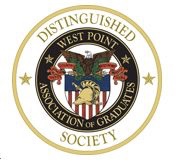 Dear Grads and Friends of West Point,
Thank you for following us regarding the rescheduling of this event. It has been rescheduled for 6:30pm on 18 November, 2021 (previously Oct 21).
Please do not forget to grab your tickets at the Eventbrite link below – we look forward to seeing you there!
Please join us for an upcoming webinar with Gayle Tzemach Lemmon, critically acclaimed bestselling author of works such as The Daughters of Kobani and Ashley's War. We will be discussing a range of topics related to her recent books, previous and current conflicts in the Middle East, and the changing nature of women in combat, both in the United States and around the world.
When: 18 November 2021 from 6:30 – 7:30 PM EST
About Gayle Tzemach Lemmon
Gayle Tzemach Lemmon, who serves as an adjunct senior fellow at the Council on Foreign Relations, is the author of three New York Times bestsellers: The Dressmaker of Khair Khana, Ashley's War and, now, The Daughters of Kobani. Gayle also has served in leadership roles in emerging technology for national security companies Rebellion and Shield AI. She has written since 2005 on entrepreneurship in conflict zones, girls' education, and the fight to end child marriage.
She holds an MBA from the Harvard Business School and is a Fulbright Scholar, a Robert Bosch Fellow, and a member of the Bretton Woods Committee. Both Ashley's War and The Daughters of Kobani are now in the process of screen adaptation. She speaks Spanish, German, and French and has studied Dari and Kurmanci.
WPSA Proudly Sponsored by:
Georgia's Own Credit Union
See what's happening on our social sites
Support Veteran Causes with every

Amazon Purchase

Don't forget! The next time you get ready to purchase something from Amazon, be sure to use our WPCEA link: