Southside Army vs Mercer Football watch party
10/24/2020 @ 12:00 pm

-

4:00 pm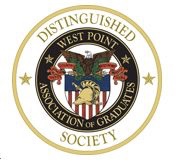 Army hosts Mercer
this Saturday
and we of the Southside Gathering, just like the knights of the round table, will come together to watch Army fulfill the prophecy of a 97% chance of victory (according to ESPN).
Last week we had 9 brave Knights show up to watch Army hand the Roadrunners a 28-16 defeat.
Here are the particulars…pay attention to the game time, it has changed from the original schedule:
What:  Mercer vs Army Football Watch Party
Where:  Y-Knots Sports Bar and Grill, Peachtree City, GA…Upstairs/Downstairs??? figure it out Recondo, improvise and adapt
Why:  This victory makes Army Bowl eligible.  Oh! wait!  This year since some conferences are playing only 6 games total, there is no minimum number of victories to be bowl eligible. ULM and MTSU still have a chance at a bowl game.
There are no wardrobe challenges.  I suspect the downturn in attendance directly correlates to the pressure of competition so we will let everyone be a winner when it comes to one's attire.  Can you say participation trophy anxiety.
Look forward to seeing one and all,
Jack F. Smith '81
El Capitan
Southside Gathering