Fall Family Picnic -Bower's Family Farm – Save the Date
10/20/2018 @ 11:00 am

-

4:00 pm

25.00USD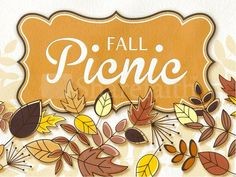 Save the date for the West Point Society's fall family picnic.
Date:  Saturday, October 20, 2018
Same Place:  Bette Rose and Mike Bowers' farm in Commerce  (Groaning Rock Farm, 1989 Sandy Creek Road) 
Same pricing structure as last year:
    $20 per current dues-paying adult members (18+) and guests
    $25 per non dues-paying adult members (18+) and guests
    $10 per child (17 and under)
Please RSVP not later than: Friday, October 12, 2018.
Directions from Atlanta:
* Take I-85 to exit 149 (Banks Crossing/Tanger Outlet).
* Go towards Athens/Commerce on US 441 about 5 miles to Hwy 98.
* Turn left at red light onto Hwy 98 towards Ila / Danielsville.
* Go 1.9 miles to Sandy Creek Rd, turn right.
* Go 1.9 mi & turn left on gravel driveway @ 1989 Sandy Creek Road. (Just southeast of the creek, Sandy Creek. Google maps will show the address too far south on Sandy Creek Rd.)
Look for balloons, and if lost get out your compass or call 706-335-3603.
Go the WPSA website to RSVP (NLT Oct. 12) and pay with a credit card by clicking this secure link:
https://secure.west-point.org/wpsa/events/fallpicnic.mhtml
If you would like to pay by check, please mail to WPSA, PO Box 492511, Atlanta, GA 30349-2511. Please indicate the number of adults, children over 12, and 12 or under in your check memo. Check must arrive NLT October 12, 2018.
Why come! Yes, it's a ways to travel (unless you are Tom Murphy, '67 who only lives 20 minutes from the Bowers'). But, it's Fall! Beautiful Georgia countryside. Lots of trees and lots of fall colors! Plenty of food and new folks to meet you don't know and others you haven't seen in a while. Bring your spouse, bring your kids, bring your friends. Oh, and did I mention the horses?
It will be a FUN time and well worth the trip!
RSVP online now or send in your check. See you there…