Army vs. Middle Tennessee State watch party – Southside
09/05/2020 @ 1:30 pm

-

5:00 pm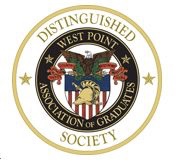 Are you ready for some football?,
We had eight people show up for the August dine out…But let us get to the really important point.  Army plays Middle Tennessee State this Saturday  and the Southside will gather to root the Black Knights to a storied victory.  ESPN has given Army West Point an 82% chance for victory.  Here are the particulars:
Who:  You and all who knows you
What:  MTSU vs Army on the gridiron at West Point
When:  1:30 pm Saturday 5 September
Where:  Y-Knots Sports Bar and Grill, Peachtree City, GA; not sure if we will be upstairs on downstairs so just show up and look for people with Army gear on.
The stadium is not allowing "fans" but the Corps will be in attendance.  I guess the 12th man is a part of the team.
See you Saturday,
Jack F. Smith '81
El Capitan
Southside Gathering