Army vs. Air Force CiC Football game watch party – Southside
12/19/2020 @ 3:00 pm

-

6:00 pm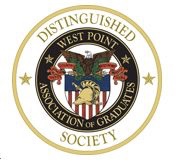 Commander and Chief Trophy game.
We had 35 show up to watch Army put a 3-0 unsurmountable halftime lead on Navy which translated to a dominating 15-0 Black Knight victory.
Saturday, Army lays claim to the Commander in Chief trophy following a beat down of Air Force.
The Southside watch party is on with the following particulars:
WHAT: Air Force vs Army Southside football game watch party
WHEN: Saturday, 19 Dec, at 1500 hours
WHERE: Y-Knots Sports Bar and Grill…upstairs, down stairs, just look for people wearing the black, the grey, and the gold
According to ESPN, Army has a 52% probability of a victory…obviously a pick-em game but ESPN has not been wrong on a single Army game this year.
Let us barbecue some birds on Saturday,
Jack F. Smith '81
El Capitan
Southside Gathering