to the
West Point Parents Club of the Inland Empire

On the 11th of November, 2004, there was a special Veteran's Day event at 1400 in Temecula. Those of you familiar with one of the clubs frequent meeting places, Oscar's, I'm sure remember the Duck Pond below the restaurant. At the Duck Pond is where the City of Temecula dedicated the "Letters Home" Veteran's Memorial by artist Christopher Pardell. There is a good article in the Press Enterprise at http://www.pe.com/breakingnews/local/stories/PE_News_Local_monument12.57e29.html
The complete text of all the letters can be viewed in the .pdf file in this link to the "Letters Home"
This memorial is for the men and women who had the courage to stand up for their beliefs, answering the call of their nation and risking their lives to protect freedom. It features letters from service members from various conflicts the U.S. has been involved in. Included are excerpts from letters Todd wrote to his new bride, Jenifer, during his service in Iraq.
Those of you who knew Todd, may recall that his company for four years at West Point was D-1, the Ducks. It does seem fitting that this memorial should be located at a Duck Pond.
For anyone wishing to attend, parking will be available at the Community Recreation Center (CRC) only. The CRC is located at 30875 Rancho Vista Road. It can be reached by turning right onto Ynez Road after you exit the freeway on Rancho California and just before you reach the Pond. Turn left on Rancho Vista to the CRC. Shuttles will be available beginning at 12:30 p.m. For information on Handicapped Parking, etc. call: 951-694-6480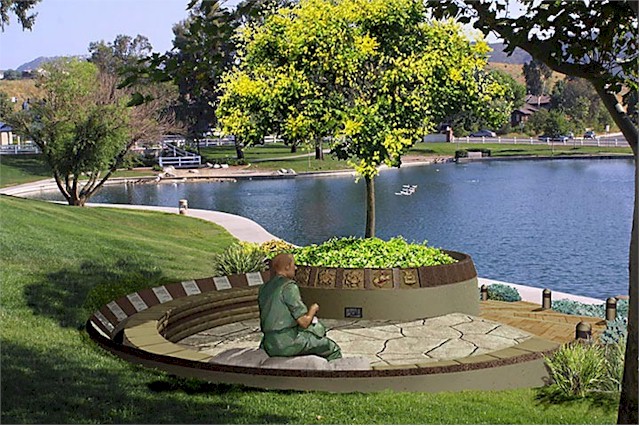 Last Updated: 11/08/04
Webmaster: Larry