Want to donate?
Although poster orders are closed for the year, you can still donate cash to support the troops
by going to the Order Page: https://secure.west-point.org/ANP/


What is the history of the Army Navy Project?
A group of volunteers took a picture of the USMA Corps of Cadets after they had marched on the field at the 2006 Army Navy Game in Philadelphia, and turned it into a panorama. The picture was printed and offered to the West Point community "at cost" plus a donation to support our troops. Parents and friends also had the opportunity to provide additional donations as they ordered their prints which they graciously responded with even more support! For 2007, the project was expanded to include the Navy March-On. To date, approximately $131,000 has been raised for our troops, with money spent to provide vans for severely handicapped service members and other projects such as the Returning Heroes Home in Texas which opened 1 December 2008.
What is the 2010 Army Navy Project?
The 2010 Army Navy project is underway, with some changes from last year. One imperative remains unchanged - all proceeds go to support our troops, and additional donations above the costs listed below are gratefully accepted.
We will offer a march on print for both Army *and* Navy as both academy parents want the prints and the opportunity to contribute to efforts to support our troops. The basic design will be the same - the project colors will change for the respective academies. Samples from the 2009 Army and the Navy print are shown below. We transcribed the announcer's words from the Army march-on, and have used some of the description of the Navy march-on, as captions to the prints.
We will provide links to the draft images of what you will order, suitable for gift giving during the holidays as an IOU for the real full-size poster to be shipped in March 2011. Each "sample" will print 5 x 7. Note: These are only representations from the 2009 game, and will be updated for 2010 when the image is taken. There will be significant editing before the final posters are printed.

How are the proceeds used?

100% of the proceeds from the project are used for the troops. Click here to see how YOU can make a difference.
Feedback about our past Army Navy Photograph Print Projects

The best way to convey what the Army Navy poster will mean to you is to read what it means to the parents who wrote these kind words after receiving their prints from the 2008 Game. Project feedback
Army gift sample (jpeg) Army gift sample (pdf)

Navy gift sample (jpeg) Navy gift sample (pdf)
Sample of the 2009 Army Print after Editing

Some of you have asked what do I edit ? Well, the most obvious answer is that I remove anything that distracts from the photograph. Take a look at the Army image below which was used in the final poster. (The Navy image was edited in a similar manner.) Note the area that I have highlighted in yellow: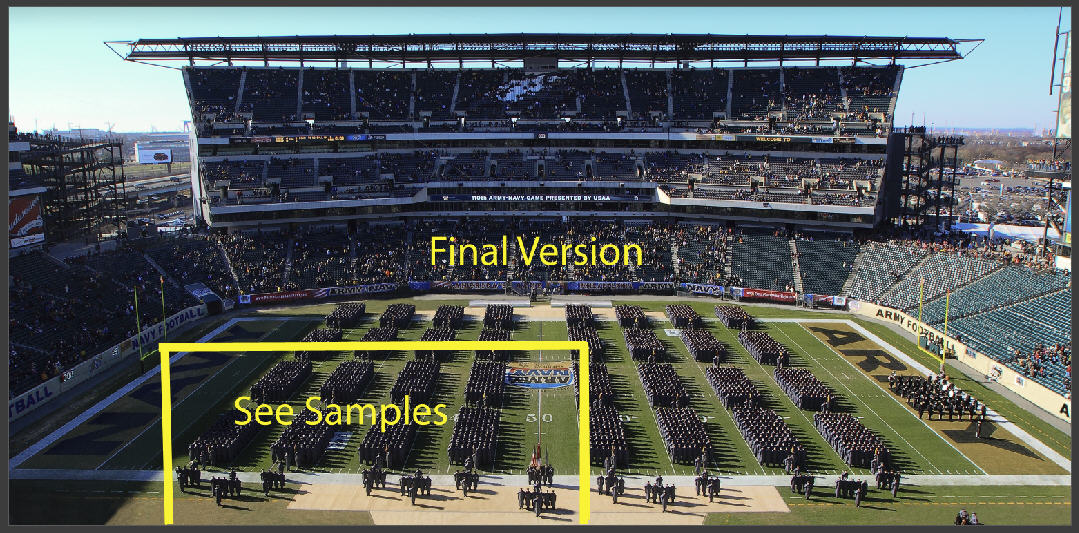 Here is a representative view of what the finished print will look like: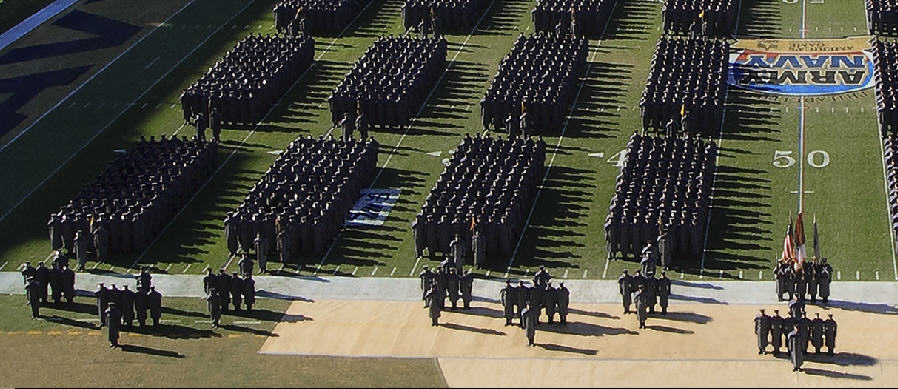 But here is it what it looked like before I edited it: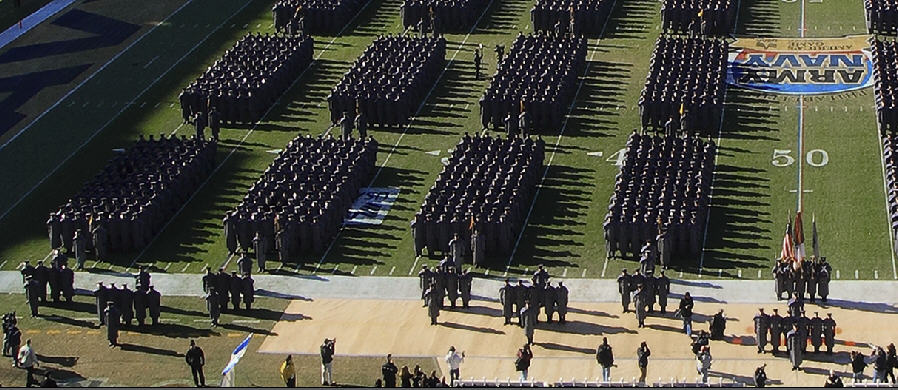 Most parents prefer the edited version... :-) It may not be obvious on the Army gift certificate versus the "final"version above, that I removed 194 people plus one goat. I did leave 2 mule riders (don't worry Navy Parents- there will not be any mules on your print, but unfortunately Bill was blocked by people in 2009 !)
Frequently Asked Questions:
The prints will not be dry mounted. The project will consist of an 18 inch by 24 inch sheet on heavyweight paper designed to drop into a standard picture frame. We are also offering a 10 inch by 13 inch print in the same format. The larger print will be rolled and shipped via a mailing tube while the smaller print usually will ship flat. Many people commented last year that they were very pleasantly surprised when they received their prints, expecting a lower grade poster and yet receiving a high quality image for mounting. You will not be disappointed.


The estimated price for one 18x24 poster, delivered, will be approximately $25 which includes a donation to support our troops. There will be quantity discounts shown on the order website.


All prints will be ordered at ONE time so it will be a limited production run. Do not wait to order because if we run out, we are "out" as we cannot easily order more at an affordable price. We do have a limited number of prior edition prints and more details will be shared on how to order at a later time.


The fulfillment of your order will

most likely be in early March

as part of a "packing party" of volunteers and shipped via USPS.

I receive lots of emails around late February asking "where is my poster"?

Once we close orders, then we make production checks and then print. I have to order mailing tubes based on the prints to be shipped, and then the fun begins.


The actual poster will be printed on a heavyweight paper using offset printing with a four color process.


You will be able to order prints in any quantity at a much lower pricing with an increasing discount for multiple prints. Your price will include a built in donation (at least 75% of the cost of each print) to support our troops, and like last year, you will have the option to donate more on the website when you order your prints. Some parents kindly donated substantial amounts to help the Troops!
What does the 2010 Panorama image look like?
Here are low resolution, unedited raw images. They will be heavily edited and cropped before adding to a poster as shown in the samples images at the top of this page. This is a very lengthy process, so we want you to have a rough idea of the 2010 images before you order. Come back and take another look as we work the images into "gift samples".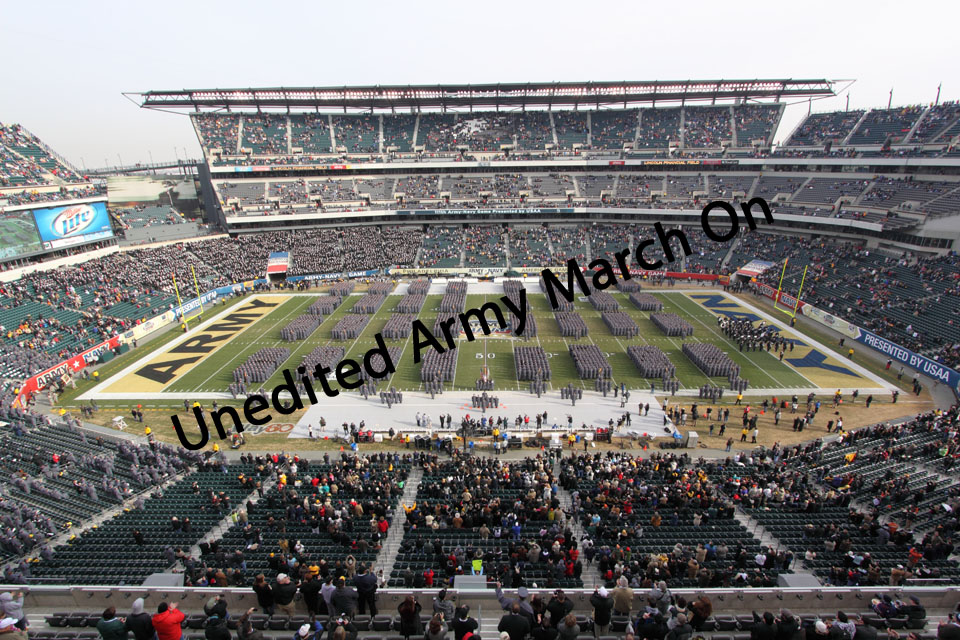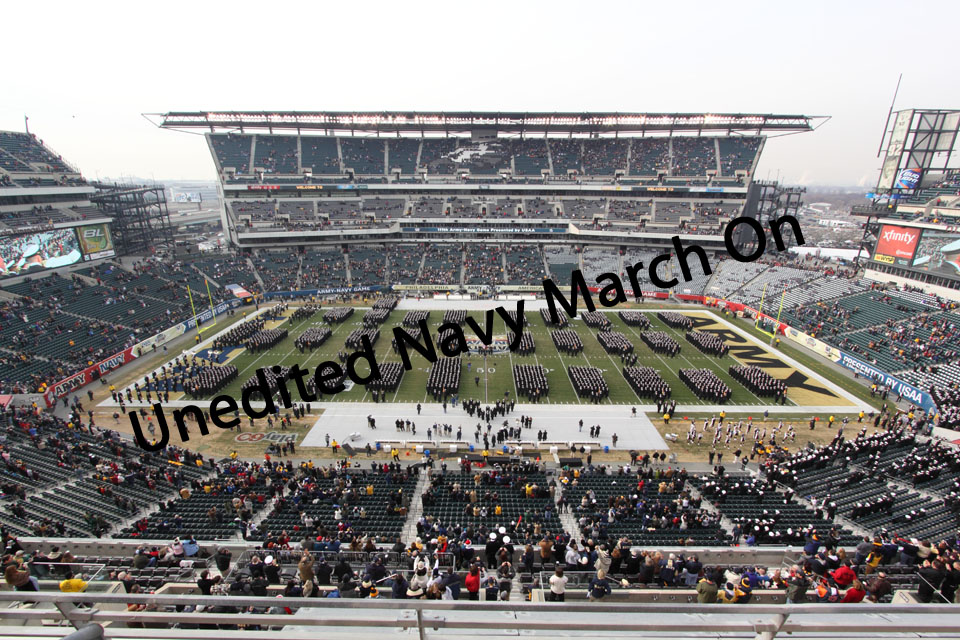 How to order: ordering information