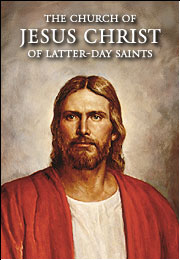 Mail Members

Members Archives


Missionary experience makes 'better Army cadets'

Many of the same principles shape cadets and missionaries

For the week ending Aug. 22, 1998

Story and photos by Jessica Dawn Lee

Church News contributor

WEST POINT, N.Y. — Since 1976, nearly 100 young men have risked losing their appointments to the United States Military Academy at West Point to serve missions for the Church.

"I wept deeply when I signed that resignation letter," said Cadet 1st Class Eric Widmar, who resigned during his plebe [freshman] year to serve a mission in Micronesia. "And I wept [two years later] when I stood at attention again on the Plain [during the Acceptance Day Parade for the new West Point class]," he said. The Plain is the parade field at West Point that has been used since 1802.

There are 20 returned missionaries attending West Point. Another 14 are serving missions and are expected to re-apply. Admission to the academy comes after a rigorous selection process that requires congressional nomination. Appointment is coveted, and for many cadets, the thought of resigning and risking the chance of gaining a second admission is not a pleasant thought.

But the principles of duty and devotion that shape a young man into a successful missionary are the same principles that create a successful soldier, explained Cadet Widmar. Cadets serve missions out of the same sense of duty that is instilled at West Point, he continued. Cadet Widmar struggled with the decision to go on a mission. After months of prayer and soul searching he resigned his appointment to serve a mission. Since returning, he feels he has been able to significantly increase his contribution to the academy and other cadets.

He graduated in May in the top 10 percent of his class as cadet captain, having received his parachutist and air assault wings. He also served as the LDSSA president in the West Point Branch. Maj. Brett Barraclough, West Point Branch president and assistant professor of civil and mechanical engineering, knows firsthand the struggles of deciding to resign an appointment, and the added value a returned missionary offers the academy.

As a graduate of the class of 1986, Brother Barraclough and five other cadets decided to serve missions after their second year at the academy. It was a trial of faith, since prior to their resignation, only six cadets had left to serve missions and then returned to graduate. "It's heart-wrenching to leave," said Brother Barraclough, who served in the Brazil Porto Alegre Mission. "But when you pray and get an answer, that's the moment of truth. You have to put your trust in the Lord."

Robert Benjamin Richards, a recently returned missionary from the Canada Vancouver Mission where he taught in the Chinese community,
feared his health and academic achievement would disqualify him from
readmission if he left to serve a mission. During the last semester of his sophomore year, he suffered a serious boxing injury that required a special medical waiver for him to remain at the academy. If he left West Point in his condition, he feared he would not be readmitted. "I spent a lot of time praying about what I should do," Cadet Richards said. "I liked it here. I'd wanted to come to West Point since I was in the 4th grade." Not desiring to jeopardize one dream by choosing another, he turned to the Book of
Mormon for inspiration. After reading 3 Ne. 13:33-34 and the Lord's charge to "seek first the kingdom of God and his righteousness, and all these things shall be added unto you," he knew that with faith the Lord would care for him. His health improved that semester, and while it wasn't his best semester academically, Cadet Richards excelled in the military subjects of the academy's curriculum, allowing him to leave West Point in good standing and be readmitted after his mission.

Since returning, Cadet Richards served as a squad leader during this past summer for cadet basic training and taught new cadets how to survive the rigors of West Point. "When I pray," Cadet Richards said, "I sincerely thank the Lord that I was able to serve a mission."

Returned missionaries are not obligated to return to the academy, but if they choose to re-apply and are accepted, they are subject to the same strenuous acceptance process they endured as incoming freshmen.
But in recent years, most returned missionaries have chosen to re-apply, and to the best of Brother Barraclough's knowledge, none has been denied re-admission. "The academy knows what they've been doing for the past two years," he said. Ten missionaries returned to the academy this summer, and seven cadets have entered the Missionary Training Center in Provo, Utah. While missions have strengthened the returning cadets, the academy has also strengthened the outgoing missionaries.

"I've learned tons from being a cadet," said junior Tom O'Loughlin from Moberly, Mo., who returned in May 1997 after serving in the Guatemala Guatemala City South Mission following his plebe year. "West Point teaches a lot about honor and sacrifice. On my mission, I learned that sacrifice is very important." Cadet O'Loughlin learned that missionary work continued after returning to the academy where LDS cadets are
well-known for their standards and their ability to study without the aid of stimulants like coffee.

"There is a lot of opportunity to share the gospel in the military," he said. "Everyone here knows who the LDS guys are," Cadet Richards added. "And they respect us." "There were many situations where I was able to give a good example to my teammates on the football field," said Wes McDonald who served in the Brazil Curitiba Mission and, who, at 265 pounds, played football for the academy before graduating last June. "Several thanked me for the language I used," he said. "Being a cadet makes young men better missionaries," Brother Barraclough said,
"and being a missionary makes young men better Army cadets. Cadets learn to be courteous, work hard and exercise self-discipline from their first day at West Point. Missionaries learn to serve and care for others in a spiritual way. That combination of experience makes cadets better officers. These brethren will make the Army, and the world, a better place."
The West Point Branch, which the cadets attend, is comprised of 82 cadets, plus an additional 12 families of staff and faculty, with about 60 other members in the Highland Falls, N.Y., area. The branch meets in Thayer Hall, one of the famous academic buildings at the academy. Cadets serve in a variety of callings in the branch, including Primary teachers where the children seem particularly fond of the young men, Brother Barraclough said.

Additional information about the Church at West Point can be found on the Web page www.west-point.org/family/lds-net/ or by e-mail lds-net-owner@west-point.org.