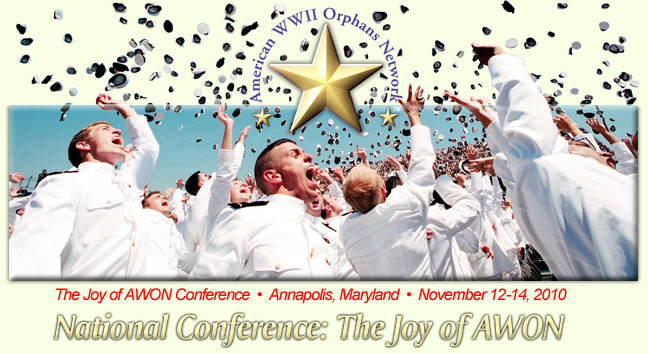 Welcome to everything you'll need to know about the Annapolis Conference!
This page contains or links to ALL basic conference information.





Annapolis Conference pictures are up . . . Click Here!

The Preliminary Registration Deadline has been extended to Saturday, September 25;
and the final (Paid-in-Full) Deadline is Friday, October 15, 2010. If you haven't registered,
just download, fill out and return the Annapolis Conference Registration Form – Click Here!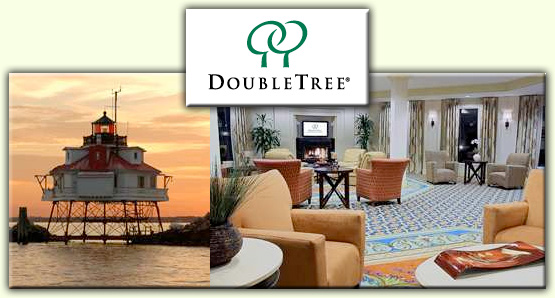 The DoubleTree Annapolis, Official Hotel for the AWON Conference is found at
210 Holiday Court, Annapolis, Maryland, 21401 • Phone: 1-410-224-3150 • For their website: Click Here!

The Conference Schedule runs Friday, November 12 through Sunday, November 14, 2010.
For basic information and a day-by-day Conference Schedule, Click Here!

The maps below are thanks to Mapquest,
hopefully to minimize the number of lost patrols.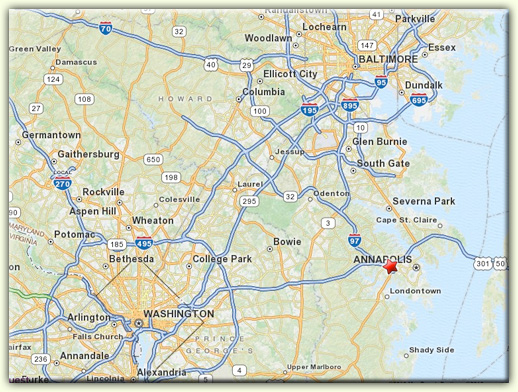 Annapolis is nearly the same distance from both Washington and Baltimore.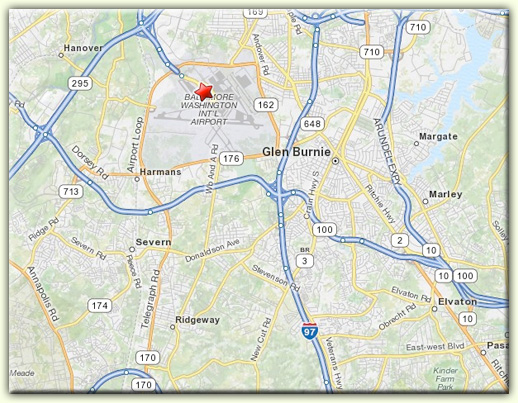 Baltimore-Washington International Airport (BWI) is also between the two cities.
After exiting the airport, take 97 South, approximately 20 miles to Annapolis.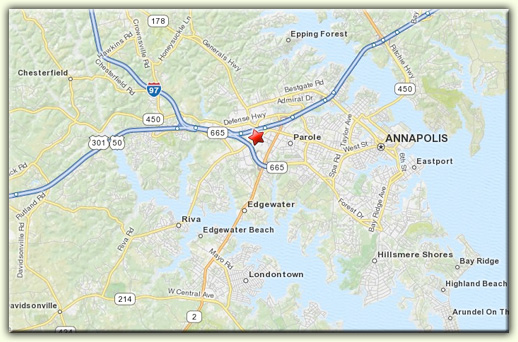 Route 97 South leads to Annapolis, which is on the Chessapeake Bay.
The Naval Academy is just North and East of the town.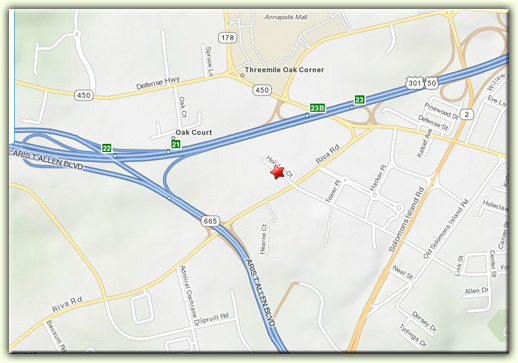 The Conference Hotel (The DoubleTree Annapolis) is just South of 301 and 50.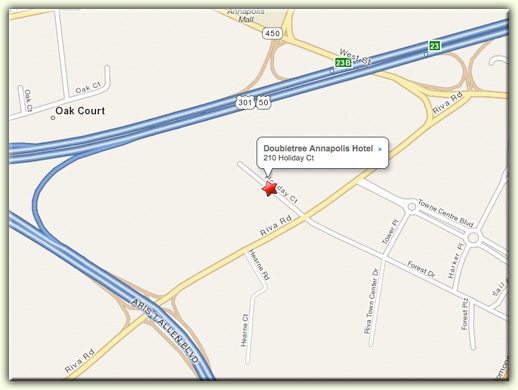 Take Riva Road to Holiday Court.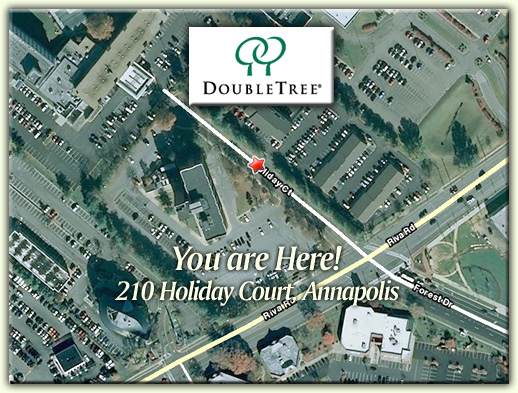 Have a safe trip! Well see you SOON!

More specific Driving Directions from the Airport are still to come, so please check back.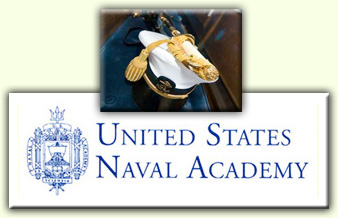 For picures of the Naval Academy campus, thanks to
Betty and Vamik Volkan, Click Here!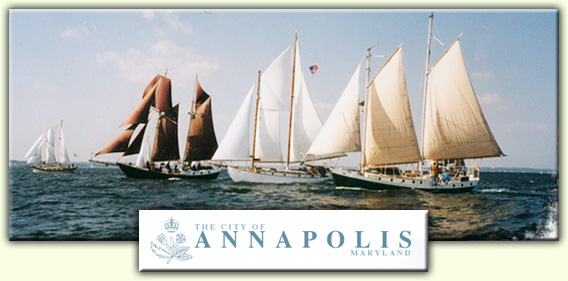 For more information on things to do and places to see in the Annapolis area,
go to the City of Annapolis visitor website: Click Here!



Thanks for The Joy of AWON Conference to
Bob Meek, Jr. and Millie McConnell Cavanaugh!