55th Reunion
Supplemental Website ( from www.usma1969.org ) -- Updated 6/4/2021 -- "Control F" to search
Reunion Committee Reunion Reps: Regt & Co Company/Special Events Visit USMA Transportation Coord Lost & Found
Bob Harper Photos B Arnold & the Traitors

Event Planning Timeline Draft Reunion Schedule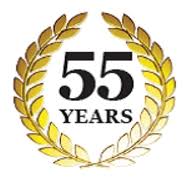 Click for Primary Reunion Website


Sunday, 19 May - Wednesday, 22 May 2024
(dates set up same as AOG Prime Reunion Website)

Dennis Helsel, Chair, at 252 862-5275 (cell) or helsed@chowan.edu
Main Hotel: Westchester Marriott, 670 White Plains Rd, Tarrytown, NY 10591 914 631-2200 855 616-3437 Website
NB: Easily remembered way to get to all Reunion information: start at www.usma1969.org and click on 55th Reunion!

Reunion Correspondence
From: Dennis Helsel <helsed@chowan.edu>
Sent: Tuesday, June 28, 2022 8:41 AM
To: Bill Bahr - IBEX Systems <wbahr@ibexsystems.com>
Subject: Another request for distribution
Dear Classmates,
Over 53 years ago, we graduated and began our individual journeys to service and success. During that time, we all embraced the strength and camaraderie of the "Best of the Line." We are now less than two years away from the 55th Class Reunion. This July 27, I will meet in person at West Point with Nicole Corbin (AOG) to begin the homestretch.
This email will share "work in progress" plans and key dates for you to consider and save on your busy calendars.
Officially, the [2024] reunion dates are Sunday, May 19 - Wednesday, May 22 with most activities scheduled on Monday and Tuesday.
[Planning] May 19, 2022 - December 23, 2023
Hotel Selection - AOG will finalize the contract with the Sheraton, Mahwah, NJ. (a Marriott property) in the near future. Amazingly, the Sheraton has verbally committed its 215 rooms for Sunday - Tuesday to the class of 1969. In addition, there will be approximately 50 rooms held for the nights of Friday, Saturday and Sunday. The Sheraton is located just off Route 17 and conveniently located to restaurants, bars and shopping. In addition there are two Marriott properties within a mile of the Sheraton. Reservations at the Sheraton will not open to the Class until 50 weeks or less prior to May 19.
Tentative Schedule - Attached you will find the tentative schedule - still a "work in progress." No major activities to NYC (coordinated by the Reunion Committee) are envisioned.
BOTL 55th Reunion Committee - We are extremely fortunate to move forward to the 55th Reunion with the 50th Reunion Committee membership intact with a few additions. As you well remember, they did you proud and are already actively ensuring that the great success of the 50th will continue.
Robert Brigham is the Vice Chair of the Committee (Deputy) and the Golf guru.
Mike Brennan will once again coordinate meals at the hotel and compile a list of restaurants in the area.
Fritz Lash will once again coordinate some local arrangements.
Mile Colacicco will coordinate the possibility that our class will be afforded the opportunity to do a limited West Point Insider Tour.
Ray Dupere and Geoff Moran will coordinate the class memorials and all Chapel arrangements.
Doug Aykroyd will coordinate the cemetery visit.
KC Brown is our reunion advisor emeritus. His wealth of class information and memories is amazing and serves the class so well.
Ed Quinn has agreed to be our chair emeritus. He is my guardian angel and sounding board.
Bob Yaap will once again continue the outstanding legacy of remarkable memorabilia.
Denis Gulakowski will return for another stint as DJ.
Mike Nardotti and Don Randolph will coordinate B Arnold and the Traitors. Yes, the band has agreed to pleasure us at least one more time.
Bob Harper will continue his outstanding efforts to capture the event in photos.
Bill Bahr is our communicator and coordinator of the distribution of class information.
Bruce Wheeler, Suzanne Rice and Sally Robyn will coordinate the class widow opportunities.
Bill Johnsmeyer and Jim Foss - will once again make sure the Chair stays within budget.
Mike McGovern, Dick Jarmin, Bob Kimmitt, Bob St. Onge and Wayne Murphy will once again serve as our Reunion Ad Hoc Committee with the express purpose of keeping me from screwing up.
The file closers and the key to feedback and information sharing are the regimental reps: Doug Madigan (1st); Dan Cox (2nd); Tom Piazze (3rd); Tom Smith (4th).
There will be a major addition to the 55th Reunion in that we need to find an appropriate way to honor those spouses of the BOTL that are no longer with us. The "how" we do that and the "who" we do it for needs some creative planning. Regimental reps and those who have lost a treasured loved one are the best source of information. Suggestions are welcome and names (maybe details) are critical.
And now we will have radio silence awaiting the next steps in the 55th Reunion Planning Timeline.
My lovely bride of 52 years and I wish you the best as we approach our 55th. Be safe! Be blessed!
You are the greatest, and Sue and I are humbled and honored to serve.
Dennis Helsel
(252) 862-5275 (cell)
helsed@chowan.edu
6969696969696969696969696969
From: Nicole Corbin <nicole.corbin@wpaog.org>
Date: Tue, Sep 28, 2021 at 8:40 PM
Subject: 1969 Zoom Recording
To: Dennis Helsel <helsed@chowan.edu>
Here is the link to the recording: https://us06web.zoom.us/rec/share/MvQ5tf3KVrSM1sjWhURwQctb3odk8oib_2YVqQDUH1R-nveXITr0mfSXdbE_Mha-.u_dpD0dFYP2l10hq?startTime=1632871835000 Password: USMA1969!
Sincerely,
Nicole
Nicole Corbin
Senior Manager, Alumni Events
West Point Association of Graduates
698 Mills Road West Point, NY 10996 | WestPointAOG.org
Direct: 845.446.1596
Alumni Events: 845.446.1649
Serving West Point and the Long Gray Line
6969696969696969696969696969
Date ?
Ladies and Gentlemen,
Thanks for participating in the zoom. It was nice to see faces and smiles even if it was on a small screen. I owe you some "poop" over the next two months. Plase feel free to hold my feet to the fire.
Graciously, Nicole has forwarded the link to the zoom recording. Some of the committee had other commitments. That is certainly to be xpected for such a large group. Hopefully, those that missed will find the recording usefule. For those like me that fall asleep often, the zoom recording is a great vehicle to remind us of what we misssed during short naps during the zoom.
I have also attached a semi-updated committee registry. Please check it twice and update what is needed via email back to me.
If I am any good, I will start scheduling pnone calls to each individually about mid October with a goal of completing before Thanksgiving. Then we can all enjoy the holiday. Thanks again for your great support and love for the BOTL.
Please continue to be safe. Thanks so tremendously for your support.
Beat em all!
6969696969696969696969696969
9/29/21 Dennis Helsel shared Sheraton Mahwah Event Space and Capacity Chart.
6969696969696969696969696969
9/28/21 Zoom Agenda (from Dennis Helsel)
1969 55th Reunion Committee
AGENDA
1930 hours, September 28, 2021
Zoom Meeting (60 minutes)
I. Welcome
II. Vision – Celebrate BOTL Friendships
III. Concept – Experience West Point
IV. Presentation – Nicole Corbin
V. Theme – Do we need or want one?
a. For Example – something that could be put on a t-shirt:
I am not creative but like:
BOTL BOTL
STILL!!!!! NODIB!!!!!
Class Officers will judge and select the winner
One free night at the Class Hotel
VI. Budget Challenges/Needs
VII. Draft 55th Reunion Schedule
VIII. AOG Planning Guide
IX. WPAOG Enhanced Event Support Package
X. Old Business
XI. New Business
XII. Adjournment
6969696969696969696969696969
Dear Suzanne (cc's):
Thanks! Please allow me to dovetail on your valuable Reunion thoughts.
As I emailed Dennis last night:
Thanks for a great Zoom meeting!
For Reunion Communications, at the moment and if we do as did for the 50th Reunion, I have a forecast of $0.00 required.
I would recommend you ask for your team's telephone numbers to be identified as landline or cellphone. Right now, I'm taking my calls on my landline. My cellphone is only on while traveling. Before we go to the Reunion, it would be good to get everyone's cellphone number, as you may want to be able to text out emergency instructions.
On your site visit(s), you may also want to know if various folks are using iPhones or not. That way, someone at the site with an iPhone can use Facetime to share visuals with those not at the site. If an android phone, WhatsApp. This would also help if the Hotel or other sites were to change configurations after your main on-site meeting.
There are other things you may want to talk to Ed Quinn about that relate to Communications, but not electronic, such as bulletin boards and ways to share rides, set up company meetings, etc.
Hope this helps.
Best regards,
Bill
Bill Bahr
landline
cellphone
6969696969696969696969696969
Suzanne Rice:
It was nice to see you all and I look forward to, along with Bruce Wheeler and Sally Robyn, working with you to represent the widows of the Class in planning a wonderful 55th reunion. We are keeping a list with the AOG of all widows and adding new widows to our joint list when necessary. We were grateful to Ed for adding a widow get-together to the 50th reunion and appreciate Denny including that again. It was very helpful to meet the other widows at the beginning of the reunion so that we could continue to greet each other throughout the reunion. With Ed's help, we added a different name tag for widows – it is hard to tell a widow from a wife without that unique identifying nametag. I guess the nametags could fall under expenditures.
Thanks for inviting us to join you.
6969696969696969696969696969

From: Dennis Helsel <helsed@chowan.edu>
Sent: Saturday, February 6, 2021 1:37 PM

Subject: One last comment before some radio silence [Attachment: Support Planning Timeline]
Ladies and Gentlemen,
Thanks for your work so far. Hopefully I have not taxed you too much at this point.
In this email I share the tentative timeline that AOG and I will use to coordinate/support our activities. Feel free to share this as you feel the need. But please remember we are in the very tentative planning phase. Nothing is written in stone - nothing is permanently locked in at this point. I will be contacting Alumni Events soon to schedule the first official meeting. If it is a zoom meeting, I will most probably have them invite (assuming there is no reason to object and AOG wants the first meeting to be limited numbers) the Reunion Committee to participate. If the first meeting is limited numbers I will try to organize a zoom for the committee to share with me so we can all say hello.
IN NEED OF: Vice Chair (some one has to offset my shortcomings); Golf (West Point Golf Course) Coordinator. Suggestions (if you have contact info, please share) are welcomed; volunteers are welcomed;
During the early phases of nothing in writing, comments are welcomed and appreciated. I will definitely need more help than Ed.
Other than getting a 2-3 month head start, this is the schedule I will try to meet. Yes, there will be periods of radio silence.
Yes, I am indebted to you. No words will convey my gratefulness. And since Sue and I are on a fixed income (and there is no money in the event budget), there will be no gift cards coming your way in the near future - just a lot of "atta boys" and "atta girls".
Thanks! May we all be safe and stay healthy. If it is your plan to get a COVID vaccine, I hope you have it already or an appointment is forthcoming. The local VA facility just called me yesterday to confirm my first dose this Monday - a beginning.
BEAT NAVY!
Dennis Helsel
Chair 55th Reunion
(252) 862-5275 (cell)
helsed@chowan.edu
6969696969696969696969696969
From: Dennis Helsel <helsed@chowan.edu>
Sent: Sunday, January 31, 2021 1:30 PM
To: Dennis Helsel <helsed@chowan.edu>
Subject: 55th Reunion Committee
Ladies and Gentlemen,
You have graciously agreed to serve on the 55th Reunion Committee.
Thank you. I now can sit back and prop up my feet.
Job Description:
1. Be the expert in your area of influence.
2. Review and provide feedback on all communications forwarded to your attention upward or downward.
3. Hold my feet to the fire.
4. Other considerations and actions, intuitively obvious to the casual observer!
Organization Chart
Vice Chair - in need
West Point Insider Tour - Michael Colacicco
Chapel Arrangements - Ray Dupere; Geoff Moran
Cemetery Visit - Doug Aykroyd
Golf - in need
Culinary Institute Tour - in need
Memorabilia - Bob Yaap
DJ - Denis Gulakowski
Band - Don Randolph
Band Coordination - Mark Nardotti
Photography - Bob Harper
Communications/Historical Records - Bill Bahr
Class Widows - Bruce Wheeler; Suzanne Rice
Financial Analyst/Reunion Treasurer/Contract Review - Bill Johnsmeyer
Advisor in Chief - KC Brown
Ad Hoc Committee - President: Mike McGovern; Vice-President - Richard Jarman; Secretary & Historian - Bob Kimmitt; Treasurer - Bob St Onge
Chair Emeritus - The Mighty Quinn
If you have any recommendations for the "in need" areas, please forward or nominate someone you love and he/she is it.
I have attached a "Way too Early" Proposed Itinerary. It is a pared down version of the 50th (front and back end). More time to connect - goal!!!~!
The times are quite tentative at this point. I have met with the Sheraton (Mahwah) and have a preliminary hold on the whole hotel (closest
we have been in a long long time. There are two additional Marriott properties within 5 miles. I have not met with either at this time.
I have not met with AOG. Once such a meeting is scheduled and completed, I will have adjustments. Unless you have questions/amendments
(always appreciated - maybe not all incorporated), I am going on radio silence until more information becomes available.
Once again I truly appreciate your accepting the invitation and challenge. I will need all the help I can get to pull this off close (relative term) to the high bar "The Mighty Quinn" has set.
Dennis Helsel
55th Reunion Chair
BOTL, 1969
(252) 862-5275 (cell)
helsed@chowan.edu
6969696969696969696969696969
or Return to...