55th Reunion
Supplemental Website ( from www.usma1969.org ) -- Updated 6/4/2021 -- "Control F" to search
Reunion Committee Reunion Reps: Regt & Co Company/Special Events Visit USMA Transportation Coord Lost & Found
Bob Harper Photos B Arnold & the Traitors

Event Planning Timeline Draft Reunion Schedule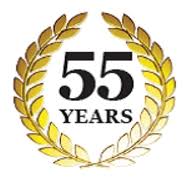 Click for AOG Reunion Website


Sunday, 19 May - Wednesday, 22 May 2024
(dates set up same as AOG Prime Reunion Website)

Dennis Helsel, Chair, at 252 862-5275 (cell) or helsed@chowan.edu
Main Hotel: Westchester Marriott, 670 White Plains Rd, Tarrytown, NY 10591 914 631-2200 855 616-3437 Website
NB: Easily remembered way to get to all Reunion information: start at www.usma1969.org and click on 55th Reunion!

Reunion Correspondence
27 August 2023
Ladies and Gentlemen,
Greetings from your Reunion Committee.
We are now inside the countdown window and your reunion committee is prepared to exhaust all efforts to make this reunion as successful as all previous 1969 reunions.
As a befitting start to the final 8 months of this process, I offer the attachment [below] which in 5 pages shares already-shared comments from the 1969 Howitzer and our more recent reunion legacy book.
May the thoughts offered, bring back fond memories or brand new ones.
Stay tuned for "the days."
--
Dennis Helsel
(252) 862-5275 (cell)
helsed@chowan.edu

pg. 1 6969669
Robert Brigham (A-4) – Vice Chair
1969 Howitzer — Briggs, as he is known to all of us, must have at one time or another belonged to every club and extracurricular activity imaginable.
1969 Legacy Book – It is virtually impossible for me to imagine a better life's journey had I not followed the path chosen in 1965.
Michael Brennan (A-3) – Coordinator: Hotel Arrangements
1969 Howitzer – A perennial Pittsburgh Pirate diehard, Mike never found himself with a losing record as his beloved Bucs so often did.
1969 Legacy Book – What began on the banks of the Hudson River in 1965 has no doubt benefitted my life far more than anything before or since.
Fritz Lash (E-1) – Coordinator: Local Arrangements
1969 Howitzer – What he occasionally lacked in concentration, he more than made up for in unequalled enthusiasm, initiative and ability.
1969 Legacy Book – As a principle at two upstate New York high schools, I again practiced what I learned at West Point – setting high standards, building a team to achieve them, and going beyond the classroom to instill character in our students.
Mike Colacicco (B-3) – Coordinator: West Point Insider Tour
1969 Howitzer – Few cadets are more dedicated than the King: dedicated to scholastic achievement, to winning the next bout with OPE, but most of all to his friends.
1969 Legacy Book – I learned to be straight forward and honest in my dealings with others, and that telling the truth is ALWAYS better than quibbling or lying.
Ray Dupere (H-3) - Co-Coordinator: Chapel Arrangements
1969 Howitzer – An Army brat, Ray, known to those around as "Fuzzy," started life at Fort Benning where his driving desire to become an Airborne Infantry Officer was also born.
1969 Legacy Book – I was called "Fuzzy," but I dropped that after USMA, not wanting to end up LT Fuzz.
Geoff Moran (D-1) - Co-Coordinator: Chapel Arrangements
1969 Howitzer – The pride of Salt Lake City brought with him to West Point a sense of humor unequalled in the annals of the Corps and the friendliness which inspired this sense of humor made "Moose" well-liked by all who knew him.
1969 Legacy Book – This book of reflections on our academy's values testifies to their profound effect on us all.
Doug Aykroyd (G-4) – Coordinator: Cemetery Visit
1969 Howitzer – With a soothing bowlful to help him concentrate, Doug can tackle problem, . . . and lick it.
1969 Legacy Book – I was a Gray Hog. I reflect on my time at West Point with great fondness. Contact with today's cadets is inspirational.
p. 2 6969669
KC Brown (G-2) – Advisor Emeritus
1969 Howitzer – Well known to his classmates, and the only man in the Corps with the uncanny ability to walk on air, KC never left a job undone.
1969 Legacy Book – Our West Point experience has enriched my life, morally, spiritually and intellectually. What I admired most about West Point was the spirit it embodied.
Ed Quinn (B-1) – Chair Emeritus
1969 Howitzer – Have you ever seen a cadet who refuses to take notes in class but still remains in the top 10% of the class? Have you ever seen Ed Quinn?
1969 Legacy Book – West Point training was my survival kit – realize you can't do everything, try to do the most important things, and take responsibility for the things that dropped off the list.
Bob Yaap (B-2) – Coordinator: Memorabilia
1969 Howitzer – His athletic prowess, sincere smile, and dedication to doing a job right have won him the respect that makes his friendship valuable and his leadership exemplary.
1969 Legacy Book – I feel privileged to be part of the Class of '69 and know that many of the opportunities I have had over the years have been due to classmates.
Denis Gulakowski (B-3) – DJ Emeritus
1969 Howitzer – The happy voice of the "Big G" could always be heard both on the air at KDET or in the barracks during CQ.
1969 Legacy Book – I . . . have come to realize how competent classmates and other grads are. I think it is a function of the quality of the process we underwent as cadets.
Mike Nardotti (H-1) – Coordinator: Band
1969 Howitzer – Whether handling someone on the mats for Army wrestling, leading daily conditioning marches to chapel, or working on the honor committee, Mike has never failed to give the maximum and expect nothing in return.
1969 Legacy Book – Before I was a soldier once and young, I thought I knew a few things. Turns out, I didn't. I thought I understood service and sacrifice. I had no idea. West Point and the young men I came to know there taught me.
Dan Randolph (E-3) – B' Arnold and the Traitors
1969 Howitzer – Unlike the original B' Arnold, Don's allegiance to his friends was never lacking. His friendly, but slow awakening smile and well-chosen words are his trademark.
1969 Legacy Book – I hated the discipline, never understood "juice" and mastered the art of sleeping while standing up . . . and appreciated the camaraderie of an extraordinary community of men . . .
p. 3 6969669
Bob Harper (D-2) – Coordinator: Photography
1969 Howitzer – Whatever the future holds, sincerity, humor, and dedication will carry Bob to any height to which he aspires.
1969 Legacy Book – The ingrained honor code and commitment to duty are as firm an influence on me today as a businessman and portrait artist as when I wore the uniform of a cadet and an Army officer.
Bill Bahr (H-1) – Coordinator: Communications
1969 Howitzer – Not a loud person, Bill believes that a kind word and encouragement are just as effective as the "you will" method of doing things.
1969 Legacy Book – That I often think of West Point is an understatement. Hearing West Point's Motto, the Cadet Prayer, the songs and music, and especially visiting West Point, all invoke very deep, positive feelings.
Bruce Wheeler (D-4) – Co-Coordinator: Class Widows
1969 Howitzer – Bruce's quick smile and helpful disposition will long be remembered by us all.
1969 Legacy Book – The lessons learned at West Point, to include the Cadet Prayer, have been my compass, leading to many leadership opportunities . . . "Cooperate and graduate" and "there is no 'I' in team" have been often quoted over the years.
Suzanne Rice - Co-Coordinator: Class Widows
History – Suzanne joined the class of '69 family in 1972 when she married Bill Rice. They were honored with three wonderful children. All adapted well to the age-old tradition of moving all over the place.
Current – In 2014 son Christopher (USMA 2010) founded "The Days Forward. Suzanne shares this passion with her son as they edit/prepare the stories from the Class, Class Wives and Widows. Editing these stories is rewarding and enlightening.
Sally Robyn – Co-Coordinator: Class Widows
History – Sally dated Eric Robyn all of his cadet years at the academy. She is the mother of a graduate of the Class of 1992 and another son who was among the last babies born in the Old Cadet Hospital. It would appear she bleeds black, gray, gold.
Current – Sally is honored to be part of the reunion committee and proud to promote a warm welcoming environment for class widows.
Bill Johnsmeyer (E-1) – Co-Coordinator: Financial Matters
1969 Howitzer – Lending his voice and soul to the glee club, he's one of the rare individuals ever to complain about not being able to spend a weekend at West Point.
1969 Legacy Book – Classmates have been an ongoing source of inspiration and support, oftentimes reminding me through their actions how I should strive to live my life.
pg. 4 6969669
Jim Foss (F-2) – Co-Coordinator: Financial Matters
1969 Howitzer – Dickmo's own brand of personal magnetism asserts itself in every activity in which he becomes involved.
1969 Legacy Book – Equally important (in my life) was learning to do things right (ethics) and an appreciation for the benefits that strong leadership and teamwork can bring to an organization: values emphasized by the honor code and the cumulative cadet experience.
Mike McGovern (H-4) – Ad Hoc Sub Committee
1969 Howitzer – His academic prowess was usually in question, but he managed to escape the long arm of the academic department . . . sometimes.
1969 Legacy Book – Humility, friendships/camaraderie, service and graduating from an institution with so much history are the things that come to mind when I think of West Point.
Richard Jarman (B-2) – Ad Hoc Sub Committee
1969 Howitzer – Leaders are born, not made; and rumor has it that Dick was proctor of his birth ward.
1969 Legacy Book – I regard my West Point experience as one of solidifying the values my parents taught me and placing those values at the forefront of my life. I regard the deep bond we have as classmates as a primary motivator for doing my best.
Bob Kimmitt (A-4) – Ad Hoc Sub Committee
1969 Howitzer – Bob, a person with more ambition and drive than any other ten people combined, has proven himself to be a most valuable asset to both the Army and West Point. If politics . . .
1969 Legacy Book – As we move into the winter of our lives, it is striking that we are more comfortable, prouder and more accepted for who we are when we are with those brothers with whom we first bonded on the Plain almost 50 years ago.
Bob St. Onge (C-4) – Ad Hoc Sub Committee
1969 Howitzer - He is the only cadet known who can take notes in his sleep while answering questions simultaneously. Never for a loss of words, his enthusiasm, fine sense of humor and constant determination . . .
1969 Legacy Book – The last 45 years have been full of challenges, opportunities and blessings. I served at West Point twice: Tactical Officer and then the Commandant of Cadets – probably the most rewarding experience of my career.
Wayne Murphy (B-3) – Ad Hoc Sub Committee
1969 Howitzer – And in this corner, . . . we have Wayne Murphy, who single-handedly managed to sneak an entire company past the eyes of his arch enemy – the Dean.
1969 Legacy Book – "Something Greater than Oneself" – this was engraved on my Howitzer. . . May we all continue to serve, defend our country from tyranny, build its future and be worthy of its past.
p. 5 6969669
Doug Madigan (G-1) – 1st Regiment Representative
1969 Howitzer – Characterized by calm, quiet maturity and an ever-present grin, the "Mads" has close friends in every regiment.
1969 Legacy Book – The lessons of never giving up and doing your best at whatever you do, and the West Point motto stayed with me. They all helped me . . .
Dan Cox (H-2) – 2nd Regiment Representative
1969 Howitzer – With a warm, but truly "rebel" heart, Dan was able to take this gray fortress with ease.
1969 Legacy Book - Duty, Honor, Country was the culmination of all that came before. Marching with my classmates to Trophy Point to swear the oath, I knew this was where I belonged.
Tom Piazze (H-3) – 3rd Regiment Representative
1969 Howitzer – Well-liked by all who came in contact with him, he had the winning combination of being easy going yet getting things done.
1969 Legacy Book – I wear my West Point ring almost every day. I do so out of loyalty, pride and respect for my class, the Academy and all the members of the Long Gray Line.
Tom Smith (C-4) – 4th Regiment Representative
1969 Howitzer – A friendship is more important to Tom than all the: "Dowlars" in the world, and anyone fortunate to know him must realize that success had best take cover when Smitty . . . comes tramping down the path of life.
1969 Legacy Book – West Point has given me many things – lofty ideals and ethics, opportunity for travel and adventure and a group of guys who will always be closer to me than possibly my own family.
6969669
2 August 2023
SAVE THE DATE/HOTEL BLOCK OPEN
You are invited to the
West Point Class of 1969 - 55th Reunion
May 19 - 22, 2024
West Point, New York
BOOKMARK OUR CLASS 55TH REUNION WEBSITE:
http://www.westpointaog.org/1969Reunion
Hotel.

The reunion committee has selected the Park Ridge Marriott as our headquarters hotel. Your credit card will not be charged until arrival. Visit our website for details on how to make a reservation.

Tentative Schedule

. Coming soon. For booking hotel reservations, the reunion events begin on Sunday evening with a Welcome Reception and end after the Class Breakfast on Wednesday morning.

Class Gear

. Coming soon.

Online Registration.

Set to open in Spring 2024
We are not planning snail mailings for this reunion, so if you are in touch with classmates who do not receive these emails, have them update their email address with WPAOG by sending it to address@wpaog.org or logging into the WPAOG website and updating their profile: www.westpointaog.org/profile.
Questions?
Contact reunions@wpaog.org or 845.446.1649
and reference our reunion.
I look forward to seeing you in 2024!
Dennis Helsel
Class Reunion Chair
NB: As of 28 Aug 23, the http://www.westpointaog.org/1969Reunion doesn't work.
=====================
From: Dennis Helsel <helsed@chowan.edu>
Sent: Tuesday, July 18, 2023 1:30 PM
To: Dennis Helsel <helsed@chowan.edu>
Cc: Kayley Tuite <kayley.tuite@wpaog.org>
Subject: 55th reunion Update
Ladies and Gentlemen, [Deleted: Itinerary (Proposed) 2023 07 01.xlsx and Souse Child Memorial Letter.docs]
We are now ten months away from the "turn the corner" 55th Reunion experience. Many if not all of our illustrious Chairs of the past have set the bar and humbly I am trying to reach their great heights. That tradition of greatness is hard to live up to. So, please sit back and enjoy this email and most importantly questions are always welcome.
HIGH LIGHTS
1. Class of 1969 Full Service Support Planning Timeline
We are currently officially in Phase 2 of this cycle: Choose Event Hotel - Done (The Marriott - Park Ridge NJ; Negotiate & contract with event hotel; Tentative schedule reviewed - In progress (some extremely positive "proposed alteration are being considered and polished);
Hotel block open for reservations - will open between August 1 and September 1. A separate announcement will be forthcoming; Memorabilia Selection - in progress with an announcement shared after the Army Navy Football game (no great significance other than getting everyone in an excited frame of mind.
Phase 3 [5 months to 2 months prior] - Finalize Schedule; Coordinate Logistics; Approve Budget; Open Registration; Memorabilias Order
Phase 4 [2 months to 2 weeks prior] - Monitor and continually update registrations
Phase 5 [2 weeks through the event] - Final coordination & Event execution
Phase 6 [wrap up/after action report]
2. Revised Proposed Schedule is attached.
3. The Cemetery Tour will now be called the Cemetery Visit and will be optional (sign-up needed)
4. A committed effort to make the Class Widows feel more connected.
5. A moment of silence for lost loved ones will be held at the classmates memorial service (Attached please find a letter that will be forwarded to the class concerning this new offering during our reunion - Our resident pastors have edited and "approved" the letter.). The proposed handout will only include those names of loved ones offered by the classmate experiencing the loss.
6. It came through loud and clear from classmate comments that we go small on the memorabilia as we all are in the process of downsizing in our own special way.
7. The golf actual date (Sunday or Monday) will be determined by the golfers that sign-up.
I am probably forgetting something in this update. The beauty of that is you the committee will ensure I do not screw this up. Thanks
--
Dennis Helsel
(252) 862-5275 (cell)
helsed@chowan.edu

=====================

From: Dennis Helsel <helsed@chowan.edu>
Date: Sun, May 7, 2023 at 1:28 
Dear Classmates, Spouses and Class Widows,
As your 55th Reunion chair, I now have some definitive info about our 55th Reunion that I am pleased to share with you. The Superintendent has confirmed our dates and we have a hotel contract. Please mark your calendars, identifying May 19-22, 2024 as the time frame for all scheduled activities by your Reunion Committee. The hotel will be the Marriott Park Ridge, New Jersey. As in past years, there are limited rooms available for Friday (5/17), Saturday (5/18) and Wednesday (5/22). The opportunity to reserve lodging will begin in early September. Please do not try to reserve nights before that time as the Class will not receive credit for your reservation for reservations outside the reservation window. In addition, some will use points and that will be an option. But please know that such a reservation will not count toward the class contract. Maybe consider a combination of points and one night $. But that is your personal decision.
Unlike the Chair (Ed Quinn) for the 50th Reunion, I have not read every biographical entry in the Legacy Book. But being chair has introduced me to classmates I had not had the opportunity to meet while at the Academy. This has been an awesome experience. Part of that awesomeness is the privilege of working with your 55th Reunion Committee (intact from the 50th). I have learned quickly that if I stay out of the way, magic occurs.
Talking to many classmates, spouses and class widows, it became clear that this 55th Reunion should be about togetherness (time spent with company mates, spouses and class widows) with less scheduled activities. That is the plan and has defined the proposed itinerary (more definitive details in September). The regimental reps, in many cases, will bear the joy of sharing additional information with you. If the Chair is any good, he will send a class email every month starting in August with reminders and updates.
I have visited the hotel twice so far. The ballroom seats 450 with a dance floor and band platform. Yes, B Arnold and the Traitors will once again provide an amazing musical experience. The Big G is back as our DJ. Bob Harper is on board once again to provide professional photographic expertise. This is just a small sampling of members of your 30 member 55th Reunion Committee. Once the monthly emails start, the hard work and behind the scenes work of committee members will be honored for your reading pleasure.
HIGHLIGHTS of the itinerary
Sunday - If and when activities are scheduled, they will be West Point centered. An optional buffet at the hotel will be offered this evening; however, a fair amount of companies wanted an evening where a company meal or get-together could/would be scheduled. Maybe golf!
Monday and Tuesday - Traditional reunion activities: i.e., Memorial Service; West Point Cemetery Visit; Academy briefings; Aog briefing; Class Meeting; weather permitting - Alumni Review; others
Wednesday - Maybe golf; Departure
A trip to the Culinary Institute where classmates may accompany their spouses is being programmed. No additional scheduled activities planned by the Reunion Committee.
It is the sincere hope of your Reunion Committee that you will attend the 55th Reunion. For now, sit back and do the normal Army thing (wait). But it would be good to highlight this "must do" item on your calendar. Please contact me with any questions or comments.
I am humbled and honored to serve the BOTL.
Respectfully,
Dennis Helsel
(252) 862-5275 (cell)
helsed@chowan.edu
========================
From: Dennis Helsel <helsed@chowan.edu>
Sent: Tuesday, June 28, 2022 8:41 AM
To: Bill Bahr - IBEX Systems <wbahr@ibexsystems.com>
Subject: Another request for distribution
Dear Classmates,
Over 53 years ago, we graduated and began our individual journeys to service and success. During that time, we all embraced the strength and camaraderie of the "Best of the Line." We are now less than two years away from the 55th Class Reunion. This July 27, I will meet in person at West Point with Nicole Corbin (AOG) to begin the homestretch.
This email will share "work in progress" plans and key dates for you to consider and save on your busy calendars.
Officially, the [2024] reunion dates are Sunday, May 19 - Wednesday, May 22 with most activities scheduled on Monday and Tuesday.
[Planning] May 19, 2022 - December 23, 2023
Hotel Selection - AOG will finalize the contract with the Sheraton, Mahwah, NJ. (a Marriott property) in the near future. Amazingly, the Sheraton has verbally committed its 215 rooms for Sunday - Tuesday to the class of 1969. In addition, there will be approximately 50 rooms held for the nights of Friday, Saturday and Sunday. The Sheraton is located just off Route 17 and conveniently located to restaurants, bars and shopping. In addition there are two Marriott properties within a mile of the Sheraton. Reservations at the Sheraton will not open to the Class until 50 weeks or less prior to May 19.
Tentative Schedule - Attached you will find the tentative schedule - still a "work in progress." No major activities to NYC (coordinated by the Reunion Committee) are envisioned.
BOTL 55th Reunion Committee - We are extremely fortunate to move forward to the 55th Reunion with the 50th Reunion Committee membership intact with a few additions. As you well remember, they did you proud and are already actively ensuring that the great success of the 50th will continue.
Robert Brigham is the Vice Chair of the Committee (Deputy) and the Golf guru.
Mike Brennan will once again coordinate meals at the hotel and compile a list of restaurants in the area.
Fritz Lash will once again coordinate some local arrangements.
Mile Colacicco will coordinate the possibility that our class will be afforded the opportunity to do a limited West Point Insider Tour.
Ray Dupere and Geoff Moran will coordinate the class memorials and all Chapel arrangements.
Doug Aykroyd will coordinate the cemetery visit.
KC Brown is our reunion advisor emeritus. His wealth of class information and memories is amazing and serves the class so well.
Ed Quinn has agreed to be our chair emeritus. He is my guardian angel and sounding board.
Bob Yaap will once again continue the outstanding legacy of remarkable memorabilia.
Denis Gulakowski will return for another stint as DJ.
Mike Nardotti and Don Randolph will coordinate B Arnold and the Traitors. Yes, the band has agreed to pleasure us at least one more time.
Bob Harper will continue his outstanding efforts to capture the event in photos.
Bill Bahr is our communicator and coordinator of the distribution of class information.
Bruce Wheeler, Suzanne Rice and Sally Robyn will coordinate the class widow opportunities.
Bill Johnsmeyer and Jim Foss - will once again make sure the Chair stays within budget.
Mike McGovern, Dick Jarmin, Bob Kimmitt, Bob St. Onge and Wayne Murphy will once again serve as our Reunion Ad Hoc Committee with the express purpose of keeping me from screwing up.
The file closers and the key to feedback and information sharing are the regimental reps: Doug Madigan (1st); Dan Cox (2nd); Tom Piazze (3rd); Tom Smith (4th).
There will be a major addition to the 55th Reunion in that we need to find an appropriate way to honor those spouses of the BOTL that are no longer with us. The "how" we do that and the "who" we do it for needs some creative planning. Regimental reps and those who have lost a treasured loved one are the best source of information. Suggestions are welcome and names (maybe details) are critical.
And now we will have radio silence awaiting the next steps in the 55th Reunion Planning Timeline.
My lovely bride of 52 years and I wish you the best as we approach our 55th. Be safe! Be blessed!
You are the greatest, and Sue and I are humbled and honored to serve.
Dennis Helsel
(252) 862-5275 (cell)
helsed@chowan.edu
6969696969696969696969696969
From: Nicole Corbin <nicole.corbin@wpaog.org>
Date: Tue, Sep 28, 2021 at 8:40 PM
Subject: 1969 Zoom Recording
To: Dennis Helsel <helsed@chowan.edu>
Here is the link to the recording: https://us06web.zoom.us/rec/share/MvQ5tf3KVrSM1sjWhURwQctb3odk8oib_2YVqQDUH1R-nveXITr0mfSXdbE_Mha-.u_dpD0dFYP2l10hq?startTime=1632871835000 Password: USMA1969!
Sincerely,
Nicole
Nicole Corbin
Senior Manager, Alumni Events
West Point Association of Graduates
698 Mills Road West Point, NY 10996 | WestPointAOG.org
Direct: 845.446.1596
Alumni Events: 845.446.1649
Serving West Point and the Long Gray Line
6969696969696969696969696969
Date ?
Ladies and Gentlemen,
Thanks for participating in the zoom. It was nice to see faces and smiles even if it was on a small screen. I owe you some "poop" over the next two months. Plase feel free to hold my feet to the fire.
Graciously, Nicole has forwarded the link to the zoom recording. Some of the committee had other commitments. That is certainly to be xpected for such a large group. Hopefully, those that missed will find the recording usefule. For those like me that fall asleep often, the zoom recording is a great vehicle to remind us of what we misssed during short naps during the zoom.
I have also attached a semi-updated committee registry. Please check it twice and update what is needed via email back to me.
If I am any good, I will start scheduling pnone calls to each individually about mid October with a goal of completing before Thanksgiving. Then we can all enjoy the holiday. Thanks again for your great support and love for the BOTL.
Please continue to be safe. Thanks so tremendously for your support.
Beat em all!
6969696969696969696969696969
9/29/21 Dennis Helsel shared Sheraton Mahwah Event Space and Capacity Chart.
6969696969696969696969696969
9/28/21 Zoom Agenda (from Dennis Helsel)
1969 55th Reunion Committee
AGENDA
1930 hours, September 28, 2021
Zoom Meeting (60 minutes)
I. Welcome
II. Vision – Celebrate BOTL Friendships
III. Concept – Experience West Point
IV. Presentation – Nicole Corbin
V. Theme – Do we need or want one?
a. For Example – something that could be put on a t-shirt:
I am not creative but like:
BOTL BOTL
STILL!!!!! NODIB!!!!!
Class Officers will judge and select the winner
One free night at the Class Hotel
VI. Budget Challenges/Needs
VII. Draft 55th Reunion Schedule
VIII. AOG Planning Guide
IX. WPAOG Enhanced Event Support Package
X. Old Business
XI. New Business
XII. Adjournment
6969696969696969696969696969
Dear Suzanne (cc's):
Thanks! Please allow me to dovetail on your valuable Reunion thoughts.
As I emailed Dennis last night:
Thanks for a great Zoom meeting!
For Reunion Communications, at the moment and if we do as did for the 50th Reunion, I have a forecast of $0.00 required.
I would recommend you ask for your team's telephone numbers to be identified as landline or cellphone. Right now, I'm taking my calls on my landline. My cellphone is only on while traveling. Before we go to the Reunion, it would be good to get everyone's cellphone number, as you may want to be able to text out emergency instructions.
On your site visit(s), you may also want to know if various folks are using iPhones or not. That way, someone at the site with an iPhone can use Facetime to share visuals with those not at the site. If an android phone, WhatsApp. This would also help if the Hotel or other sites were to change configurations after your main on-site meeting.
There are other things you may want to talk to Ed Quinn about that relate to Communications, but not electronic, such as bulletin boards and ways to share rides, set up company meetings, etc.
Hope this helps.
Best regards,
Bill
Bill Bahr
landline
cellphone
6969696969696969696969696969
Suzanne Rice:
It was nice to see you all and I look forward to, along with Bruce Wheeler and Sally Robyn, working with you to represent the widows of the Class in planning a wonderful 55th reunion. We are keeping a list with the AOG of all widows and adding new widows to our joint list when necessary. We were grateful to Ed for adding a widow get-together to the 50th reunion and appreciate Denny including that again. It was very helpful to meet the other widows at the beginning of the reunion so that we could continue to greet each other throughout the reunion. With Ed's help, we added a different name tag for widows – it is hard to tell a widow from a wife without that unique identifying nametag. I guess the nametags could fall under expenditures.
Thanks for inviting us to join you.
6969696969696969696969696969

From: Dennis Helsel <helsed@chowan.edu>
Sent: Saturday, February 6, 2021 1:37 PM

Subject: One last comment before some radio silence [Attachment: Support Planning Timeline]
Ladies and Gentlemen,
Thanks for your work so far. Hopefully I have not taxed you too much at this point.
In this email I share the tentative timeline that AOG and I will use to coordinate/support our activities. Feel free to share this as you feel the need. But please remember we are in the very tentative planning phase. Nothing is written in stone - nothing is permanently locked in at this point. I will be contacting Alumni Events soon to schedule the first official meeting. If it is a zoom meeting, I will most probably have them invite (assuming there is no reason to object and AOG wants the first meeting to be limited numbers) the Reunion Committee to participate. If the first meeting is limited numbers I will try to organize a zoom for the committee to share with me so we can all say hello.
IN NEED OF: Vice Chair (some one has to offset my shortcomings); Golf (West Point Golf Course) Coordinator. Suggestions (if you have contact info, please share) are welcomed; volunteers are welcomed;
During the early phases of nothing in writing, comments are welcomed and appreciated. I will definitely need more help than Ed.
Other than getting a 2-3 month head start, this is the schedule I will try to meet. Yes, there will be periods of radio silence.
Yes, I am indebted to you. No words will convey my gratefulness. And since Sue and I are on a fixed income (and there is no money in the event budget), there will be no gift cards coming your way in the near future - just a lot of "atta boys" and "atta girls".
Thanks! May we all be safe and stay healthy. If it is your plan to get a COVID vaccine, I hope you have it already or an appointment is forthcoming. The local VA facility just called me yesterday to confirm my first dose this Monday - a beginning.
BEAT NAVY!
Dennis Helsel
Chair 55th Reunion
(252) 862-5275 (cell)
helsed@chowan.edu
6969696969696969696969696969
From: Dennis Helsel <helsed@chowan.edu>
Sent: Sunday, January 31, 2021 1:30 PM
To: Dennis Helsel <helsed@chowan.edu>
Subject: 55th Reunion Committee
Ladies and Gentlemen,
You have graciously agreed to serve on the 55th Reunion Committee.
Thank you. I now can sit back and prop up my feet.
Job Description:
1. Be the expert in your area of influence.
2. Review and provide feedback on all communications forwarded to your attention upward or downward.
3. Hold my feet to the fire.
4. Other considerations and actions, intuitively obvious to the casual observer!
Organization Chart
Vice Chair - in need
West Point Insider Tour - Michael Colacicco
Chapel Arrangements - Ray Dupere; Geoff Moran
Cemetery Visit - Doug Aykroyd
Golf - in need
Culinary Institute Tour - in need
Memorabilia - Bob Yaap
DJ - Denis Gulakowski
Band - Don Randolph
Band Coordination - Mark Nardotti
Photography - Bob Harper
Communications/Historical Records - Bill Bahr
Class Widows - Bruce Wheeler; Suzanne Rice
Financial Analyst/Reunion Treasurer/Contract Review - Bill Johnsmeyer
Advisor in Chief - KC Brown
Ad Hoc Committee - President: Mike McGovern; Vice-President - Richard Jarman; Secretary & Historian - Bob Kimmitt; Treasurer - Bob St Onge
Chair Emeritus - The Mighty Quinn
If you have any recommendations for the "in need" areas, please forward or nominate someone you love and he/she is it.
I have attached a "Way too Early" Proposed Itinerary. It is a pared down version of the 50th (front and back end). More time to connect - goal!!!~!
The times are quite tentative at this point. I have met with the Sheraton (Mahwah) and have a preliminary hold on the whole hotel (closest
we have been in a long long time. There are two additional Marriott properties within 5 miles. I have not met with either at this time.
I have not met with AOG. Once such a meeting is scheduled and completed, I will have adjustments. Unless you have questions/amendments
(always appreciated - maybe not all incorporated), I am going on radio silence until more information becomes available.
Once again I truly appreciate your accepting the invitation and challenge. I will need all the help I can get to pull this off close (relative term) to the high bar "The Mighty Quinn" has set.
Dennis Helsel
55th Reunion Chair
BOTL, 1969
(252) 862-5275 (cell)
helsed@chowan.edu
6969696969696969696969696969
or Return to...